Chevron Unveils 'We Agree' Advertising Campaign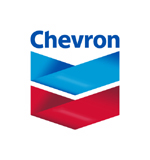 SAN RAMON, Calif. -- Chevron Corp. unveiled their "We Agree" campaign this week, on Monday, which attempts to address controversial energy issues on a more personal level, according to a report by EnergyDigital.com.

"We want the world to know that we're just like you and me," said Chevron Vice Chairman George L. Kirkland. "We've got problems and challenges, and we, too, make mistakes, but we're telling truths no one usually tells."

Print and online advertisements plus 30-second YouTube commercials have been posted, according to the report. Chevron's Web site also features the campaign. Slogans such as "It's Time Oil Companies Get Behind The Development Of Renewable Energy" and "Oil Companies Should Fix The Problems They Create" are followed by the statement "We Agree" in bold red type, EnergyDigital.com reported.

New York-based advertising agency McGarryBowen spearheaded the new creative work. "We were asked to show an agreeable, involved, of-the-people face for Chevron, and we think we came up with some really great ways of doing that," Gordon Bowen, chief creative officer of McGarryBowen said. "But what's unique and different here is the honesty. We've never been able to do this before."

The campaign has been spoofed by environmentalists posing as Chevron officials in fake new releases and Web sites, EnergyDigital.com reported.