CHS Stays on Steady Path of Retail Growth
INVER GROVE HEIGHTS, Minn. -- Cenex, the energy brand owned and operated by Inver Grove Heights-based CHS Inc., is expanding the retail side of its business with every passing year.
In 2012, the company added more than 50 stores to its franchised network, bringing its total to more than 1,400 Cenex-branded locations in 19 states throughout the Midwest and Pacific Northwest, while also owning and operating 70 Zip Trip convenience stores.
"Our strategy is to continue a steady pattern of retail growth around our refinery assets," Akhtar Hussain, brand marketing manager of refined fuels at CHS, told CSNews Online. "Also, to continue to offer competitive brand programs in relation to our competition."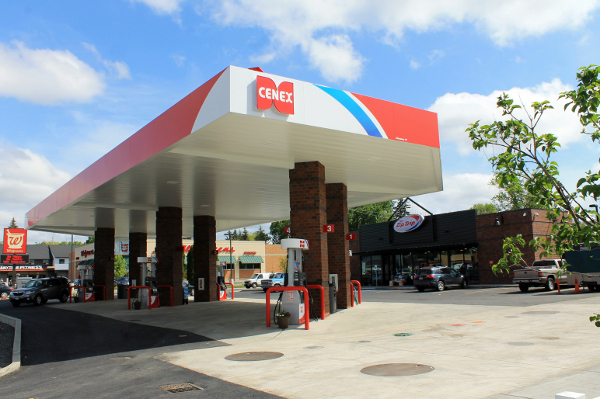 The company remains focused and dedicated to its retailers through a variety of offerings via proven partnerships and programs, including the recent renewal of its loyalty partnership with Cabela's through 2019; its Tanks for Thanks community outreach program; and funding provided to those sites upgrading their canopy to LED logos.
The Cabela's program revolves around the Cabela's Club Visa Card, where cardholders receive 2 percent of their purchases made at Cenex-branded retail locations as points to redeem at Cabela's. This not only brings traffic to Cenex locations, but merchants also get the bonus of processing the transactions at a lower rate than other credit cards, Hussain explained.
"The Cabela's customer and the Cenex customer have a lot in common, from where they live to their recreational interests. By linking them, we are able to drive business into our Cenex locations, which benefits the merchants," he said. "On average, the Cabela's cardholder spends more per transaction and CHS gives the merchant a discount on the credit card processing fees that occur on the Cabela's Club Visa Card."
Now in the program's fourth year, Cenex has seen triple-digit growth in participation in the program as Cabela's currently has more than 2 million cardholders.
"We have seen tremendous growth each year, and we outfit our retailers with a host of POP [point-of-purchase] communication like pumptoppers, window clings and in-store signage," Hussain noted. "We also market directly to customers when a new store opens. Any Cabela's cardholder in the area gets a postcard letting them know a new store opened and highlights the program."
Meanwhile, at CHS' Spokane, Wash.-based Cenex Zip Trip division that operates stores in seven states – Washington, Idaho, North Dakota, South Dakota, Wyoming and Minnesota -- the company is looking to grow in locales where it already has assets and where stores can be served by one of the brand's refineries. In the past year, Zip Trip added four stores in Montana, according to Ian Johnstone, general manager of Cenex Zip Trip.
"We also have four truck stop operations with a focus on diesel and large trucks," he said, adding that the chain has been rebranding over the past three years as it tries to coordinate its look and offerings across the board. "We want to present a look that customers will be familiar with – from the interior and exterior paint colors to the enhanced fountain and coffee bar."
Zip Trip is remodeling the stores at a rate of one per month and for the first time, it is working through the summer months to get it done, said Johnstone.
Inside the store, the newest changes revolve around foodservice, including f'real milkshake machines where space permits and enhanced coffee and fountain sections with flavor fusions. Working with its distributor Core-Mark Holding Co., remodeled stores also offer fresh sandwiches and an enhanced breakfast program with warmers on the coffee bar.
The evolution of the coffee and fountain sections, as well as the food offering, is aimed at driving non-cigarette sales. For the first time this year, the chain is offering its 32-ounce fountain drinks for 99 cents all summer long, rather than just twice per year.
For more on CHS' retail growth strategy, look in the September issue of Convenience Store News.