Cigarette Price Increases Drive Fourth-Tier Uptick
Get great content like this right in your inbox.
Subscribe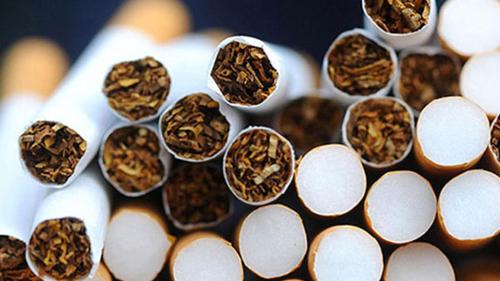 NEW YORK — Convenience store tobacco sales are feeling some pressure, according to Wells Fargo Securities LLC.
Its first-quarter Tobacco Talk survey found the overall environment has become slightly more competitive as:
Cigarette players vie for a shrinking pool of cigarette volume;

The recent sharper-than-expected price increase in March spur downtrading to deep discount and fourth-tier brands; and

Cigarette manufacturers increase promo activity to alleviate share pressure.
Tobacco Talk surveys retailers and wholesalers representing roughly 65,000 U.S. convenience stores.
Philip Morris USA's (PM USA) Marlboro brand, in particular, is feeling the pressure, according to Bonnie Herzog, managing director of tobacco, beverage and convenience store research at Wells Fargo Securities.
However, the analyst pointed out Wells Fargo Securities remains optimistic that Marlboro's share could stabilize this quarter.
PM USA is an operating company of Richmond, Va.-based Altria Group Inc.
"Despite strong headwinds over the past year, the Marlboro brand remains incredibly profitable driven by Altria's strong pricing power," she said.
As Herzog noted, Altria is transforming its business into a growth- and reduced-risk-oriented platform comprised of smokeless, e-vapor, and heat-not-burn/iQOS products. 
"While we do see JUUL as a rising threat, we believe Altria has optionality as it executes its long-term strategy including future acquisitions to expand its reduced-risk products portfolio which will be anchored by iQOS," she explained.
According to Herzog, retailers continue to express frustration with Marlboro — specifically "price confusion" and a "difficult retailer program." The retailers are also "slightly more pessimistic with regard to how much share they expect Marlboro to lose in 2018," she added.
The sentiment, she explained, runs counter to an early trend found in Nielsen data showing a gradual easing of pressure.
Wells Fargo Securities, Herzog noted, expects 2018 to be recovery year for the Marlboro brand as volume and share pressured improve from the California tax increase in April 2017.