Circle K Brand Becomes Primary Sponsor of Dirt Racer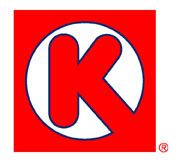 CONCORD, N.C. -- For the 2011 season, North Carolina dirt racer Matt Long's No. 25 machine will have the Circle K Convenience Stores brand dominating its paint scheme, WhoWon.com reported.
"We had such a great run with GazZu Energy Drinks as our primary sponsor for the last three years. The sampling that we did was so popular with the race fans. It definitely made our pit area a stopping spot, and I believe we were very successful in introducing the GazZu brand to tons of new consumers," Long said in a statement.
"For 2011, the folks at Circle K, which is the parent company of GazZu, decided to turn the focus of their marketing efforts with our team more to their stores and their ThirstBuster fountain drinks. We have a great looking new blue and white Circle K ThirstBuster paint scheme, and we are excited about kicking off the season in our new digs," he continued.
Circle K category manager Russ Kidd said the retailer is very happy with the exposure Long and his team has given the brand over the last few years. "[Matt] has brought our GazZu Energy Drink line to multitudes of new consumers and we felt [he] could bring that same level of exposure to our Circle K Convenience Stores, and specifically to our ThirstBuster Fountain Drink brand," Kidd stated. "Matt and his team present a very professional image at the racetrack and they do a very good job for Circle K. We couldn't be more proud to be associated with Matt and his team."
There are more than 3,000 Circle K stores across the United States and 4,000-plus international locations. The stores feature Circle K premium coffee, ThirstBuster fountain drinks, beer, snacks, candy, ATMs, prepaid wireless phones, gift cards, money orders and general merchandise.
Long said he's hopeful that he and his team will improve upon their strong 2010 performance, which included eight wins, 19 top five finishes and 31 top 10 finishes in the 43 events entered. Fans can keep up with Long and the Circle K Racing Team at www.mattlongracing.com.