07/06/2018
Circle K Customers Cool Off With Free Froster Day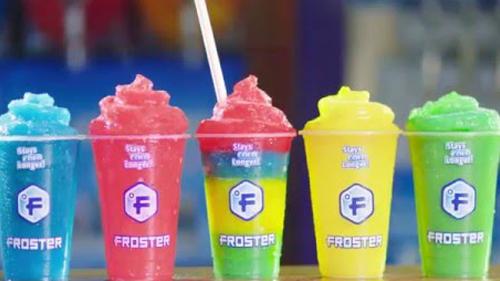 TEMPE, Ariz. — Circle K is dispensing some cool treats for Free Froster Day on July 10.
The convenience store chain is offering customers free Froster drinks on Tuesday as it introduces the new Mango Fire Froster flavor to its cold dispensed lineup.
Participating U.S. stores will give away an estimated 10,000 free medium Froster drinks from midnight to 11:59 p.m. EST while supplies last. Customers can try a variety of flavors or create their own unique flavor combination, according to Circle K.
Customers with the "Free Froster" coupon on the Circle K mobile app can take advantage of the promotion.
Circle K's network consists of 11 business units covering 49 states. Its global network totals more than 15,000 sites. Circle K is a wholly-owned subsidiary of Alimentation Couche-Tard Inc.