Circle K Elevates XYIENCE's Xenergy Energy Drink to National Brand Status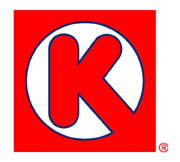 LAS VEGAS -- Circle K sealed an agreement with Xyience, elevating its energy drink brand Xenergy to national status and giving it potential access to all 4,200 locations of the convenience store chain, the vendor reported. The agreement comes on the heels of Xyience Canada renewing its agreement with Couche-Tard (parent company of Circle K and Mac's) as a national brand in that country as well.
To gain national U.S. recognition, Xyience, maker of Xenergy, the official energy drink of the Ultimate Fighting Championship (UFC), built on its existing two-year relationship with Circle K and the new agreement assures placement of Xenergy beverages in U.S. Circle K stores, the company reported.
While specific products will vary by region, each will carry a minimum of three different varieties (in any combination) of Xyience Xenergy Xtreme and Xenergy Premium beverages.