01/11/2011
Circle K Implements New Check Cashing Program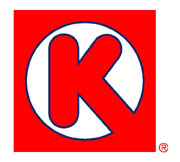 FORT WORTH, Texas -- Circle K is partnering with VALID Systems to roll out a new check cashing program at its convenience store locations. The system will be anchored by VALID's decisioning and identification technology.
To date, 750 of Circle K's more than 3,000 c-stores have the check cashing program. The new system integrates existing hardware with new technologies, according to VALID. With a fully automated verification and approval process, the entire transaction takes approximately one minute, the company explained. The money is then loaded onto a Money Network-branded GPR card provided by First Data. VALID added Circle K's check-to-card program is a strong model for the industry, providing consumers with immediate access to cash, all the benefits of a GPR card and the convenience of one stop shopping.
"Circle K is a national and international leader in the convenience store sector. VALID's retail product was designed with companies like Circle K in mind--offering the safety, cost-effectiveness, speed and convenience vital to implementation and operation in a multi-store environment," said John Templer Jr., VALID's chief executive officer. "We look forward to helping Circle K deliver robust growth in the years to come."