11/29/2017
Circle K Parent Makes Strides on Merchandising & Growth Strategies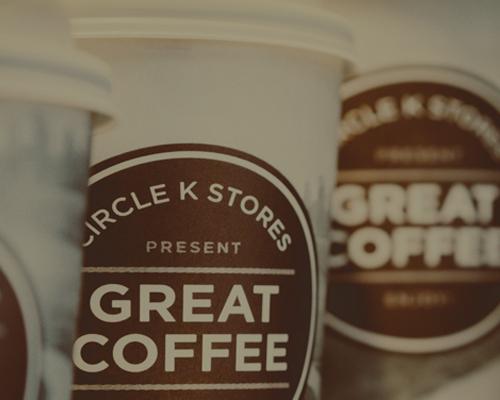 LAVAL, Quebec — Alimentation Couche-Tard Inc. has boosted its executive leadership team to better tailor its offer to meet consumer expectations, as the retailer continues to grow its global Circle K brand.
During the second quarter of its fiscal year 2018, Couche-Tard hired its first-ever chief marketing officer (CMO). Kevin Lewis brings more than 25 years of international marketing experience, working with retail, consumer goods and consumer technology companies, according to Couche-Tard President and CEO Brian Hannasch.
For the past four years, Lewis served as the chief marketing revenue officer for Total Wine, the largest independent wine, beer and spirits retailer in the United States.
"As our CMO, Kevin is leading a global network of marketing and merchandising strategies, and growth through the entire network," Hannasch explained during the company's second-quarter earnings call held Nov. 28.
The main focus for Lewis and his team over the next year will be to:
Increase traffic to Couche-Tard's stores globally;

Continue the retailer's growing initiatives and pilots, including its promotional campaigns;

Develop personal offers — including connecting with customers through Circle K digital assets; and

Drive the company's bakery and hot dog programs, already in several major markets.
"In the European market, we are seeing real progress in our food programs with a 5.6-percent increase in same-store sales this quarter," Hannasch said. "I am confident that Kevin and his team will help foster the customer-centric culture across our entire network."
Also in its stores, Couche-Tard continues efforts to establish its Simply Great Coffee offer as a drive-to-store product, according to Hannasch, who noted that "it is clearly a differentiating offer in the competitive coffee market."
Simply Great Coffee is currently available in nearly 3,000 stores globally and is part of the company's broader hot dispensed beverage program, which grew 2.6 percent across all of Couche-Tard's markets in the second quarter.
"Across the network, we are getting very positive comments from our customers on the quality of our Simply Great Coffee offer," the CEO said.
Challenging Economy
Addressing the current softening of the U.S. convenience retailing industry, Hannasch said Couche-Tard has seen similar periods in the past — typically associated with changes in the economy.
"Today, we are certainly reading and seeing broad declines in trips across most retail channels. For us, we believe this is most acute in our lower-income consumers," he said, adding that despite growth in the stock market, wage growth across most of Couche-Tard's geography has been "fairly anemic."
In addition, as retail has weakened in many channels, there is increased competition for customers.
"That's why we are focused on hiring a CMO, bringing in string expertise to help us segment our customers and figure out who is most loyal to us, most valuable to us, and how we activate them," he said.
In the short term, the approach includes a variety of tactics Couche-Tard is testing systematically across North America to drive traffic at a reasonable value.
"We continue to feel convenience is more relevant than ever and it's up to us to get to know our customers better, particularly the millennials," Hannasch explained.
Growing Footprint
On the acquisition front, Couche-Tard anticipates closing its deal for Midwest retailer Holiday Stationstores in the third quarter of its 2018 fiscal year.
"Over the months ahead, we will continue to evaluate the business and plan the integration process, which will begin immediately upon closing. However, it is already clear numerous best practice sharing and opportunities will result from this purchase," Hannasch said.
He also reported that the integration of CST Brands is "going very well." Couche-Tard's operations teams are successfully optimizing CST's site layouts and implementing some key programs in the stores, including Polar Pop, Couche-Tard's private label cigarettes, other merchandising programs, and "also pushing strategic promotions to reverse the trends CST has reported in recent quarters," he said. 
Couche-Tard is preparing to begin the rebranding of the Corner Store banner to Circle K and Couche-Tard, according to the chief executive.
On the global Circle K branding front, the efforts in Europe have been completed in the Baltic countries, leaving only Ireland, Poland and Russia to be completed. Efforts in the U.S. and Canada are "steadily progressing and showing great consumer acceptance and strong awareness where the brand is new to the market," Hannasch said.
Close to 2,000 convenience stores in North America and close to 1,400 c-stores in Europe now display the new global Circle K brand.
"Our focus is always to bring more customers into our sites as they recognize Circle K's added value in saving time and finding superior products and offers for people on the go — both inside the store and on our forecourts," he said.
Future M&A
After making several big acquisition moves, Couche-Tard still has "an appetite" to grow the company, Hannasch noted.
"That appetite will vary in the near term, depending on the geography, the strategic fit, and what we believe are the underlying returns," he explained.
With regard to geography, he said Couche-Tard has a decentralized business and it also has decentralized shared services.
"We have some areas of our company that are very heavily impacted by CST and some that, quite honestly, are not. We would be more open to areas of the country — both in Canada and the U.S. — that have not been impacted by CST. And certainly, Europe and Asia are totally different stories," he said.
Along with its acquisition activity, Couche-Tard continues to push its organic growth strategy. During the second quarter, the company completed the construction, relocation or rebuilding of 21 convenience stores — reaching a total of 44 c-stores completed since the beginning of its 2018 fiscal year.
The retailer currently has 52 stores under construction that will open in the upcoming quarters, according to Hannasch.
As of Oct. 15, Laval-based Couche-Tard's network comprised 9,465 convenience stores throughout North America, including 8,135 stores with road transportation fuel dispensing. Its North American network consists of 18 business units, including 14 in the United States covering 41 states and four in Canada covering all 10 provinces.
In addition, through CrossAmerica Partners LP, Couche-Tard supplies road transportation fuel under various brands to more than 1,200 locations in the United States.
In Europe, Couche-Tard operates a broad retail network across Scandinavia, Ireland, Poland, the Baltics and Russia through 10 business units. As of Oct. 15, Couche-Tard's European network comprised 2,750 stores, the majority of which offer road transportation fuel and convenience products, while the others are unmanned automated fuel stations that only offer road transportation fuel.
In addition, under licensing agreements, more than 1,800 stores are operated under the Circle K banner in 14 other countries and territories: China, Costa Rica, Egypt, Guam, Honduras, Hong Kong, Indonesia, Macau, Malaysia, Mexico, the Philippines, Saudi Arabia, the United Arab Emirates and Vietnam.