Circle K Signs On as Winter Dew Tour Sponsor for Second Year
Get great content like this right in your inbox.
Subscribe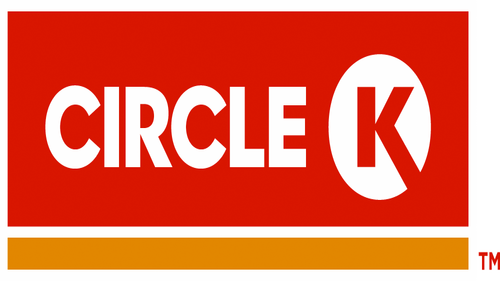 BRECKENRIDGE, Colo. — Circle K is hitting the slopes again as an official sponsor of the Winter Dew Tour ski and snowboard competition and festival for the second year.
This year's event in Breckenridge is a U.S. Olympic qualifying event.
With branded locations, sweepstake games through its mobile app, and other social media exposure, Circle K looks to increase customer awareness and traffic both at the Winter Dew Tour and to its year-long DEW Inner Circle loyalty program, according to the company.
From Dec. 14 to Dec. 17, Circle K will have several activation events on the Breckenridge Mountain and at the Blue River Plaza as part of its official sponsorship of the Winter Dew Tour.
Elements of the sponsorship include two branded locations where customers can sample Mountain Dew and other Circle K products; sweepstake prizes through the Circle K app; and social media opportunities with selfie challenges and a special snapchat filter designed to create a unique Circle K experience at the Tour.  
"We are proud to once again work with Mountain Dew to sponsor the Winter Dew Tour," said Dennis Tewell, senior vice president of operations for Circle K. "It is a fabulous opportunity to bring the convenient Circle K experience to a large number of loyal and potential customers and let them know how to satisfy their thirst and appetite all year long at one of our 9500 North America locations."
The 2017 Winter Dew Tour will have national mainstream and media exposure including on the NBC network.
"Mountain Dew is thrilled to have Circle K as an official partner of the Dew Tour for the second year in a row," said Justin Faiber, senior manager, Sports Marketing, PepsiCo. "We know fans will really enjoy interacting with the Circle K activation on-site at Dew Tour."
Circle K is the global brand of Alimentation Couche-Tard Inc. Laval, Quebec-based Couche-Tard's network comprised 9,471 convenience stores throughout North America including close to 8,129 stores with road transportation fuel dispensing. Its North American network consists of 18 business units, including 14 in the United States covering 42 states and 4 in Canada covering all 10 provinces. 
In Europe, Couche-Tard's network comprised of 2,754 stores, the majority of which offer road transportation fuel and convenience products while the others are unmanned automated fuel sites which only offer road transportation fuel. 
In addition, under licensing agreements, close to 1,700 stores are operated under the Circle K banner in 13 other countries and territories.