CITGO Chesapeake Terminal Installs Region's First Green Roof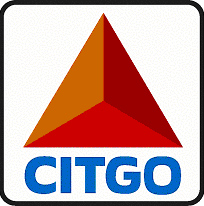 HOUSTON -- The CITGO Chesapeake Terminal has installed a 3,000-square-foot Green Roof system designed to reduce storm water runoff and help improve the local environment.

The system integrates living plants into the building structure and will eliminate almost 60,000 gallons of storm water runoff into the nearby Elizabeth River.

"CITGO Petroleum Corp. is committed to environmental stewardship across our company and we also support green programs at the locally owned CITGO facilities," said CITGO Vice President for Supply and Marketing Gustavo Velasquez. "The CITGO Chesapeake Terminal is leading the industry to introduce innovative, environmentally friendly practices. The Green Roof system, which has been installed on the facility's operations office, is the latest in a long line of projects that have made a significant impact on improving the local environment and ecosystem. Our company is proud to act as innovators in local communities across the country to improve the lives of the individuals and families we serve."

The Green Roof, developed by the LEED -certified team at Simon Roofing Product, has been designed to meet the unique needs of the CITGO facility and to ensure maximum positive impact on the local ecosystem. It incorporates Sedum plants, which store high amounts of water and require no maintenance throughout the life of the roof. The Green Roof is expected to last at least 20 years, a significant increase over the lifespan of traditional roofing systems.

The introduction of the Green Roof is part of the ongoing commitment of the CITGO Chesapeake Terminal to improve the local environment and rebuild the ecosystem.

CITGO, based in Houston, is a refiner, transporter and marketer of transportation fuels, lubricants, petrochemicals and other industrial products. The company is owned by PDV America, Inc., an indirect wholly owned subsidiary of Petroleos de Venezuela, S.A., the national oil company of the Bolivarian Republic of Venezuela.