CITGO Laces Up for the 2018 Boston Marathon
Get great content like this right in your inbox.
Subscribe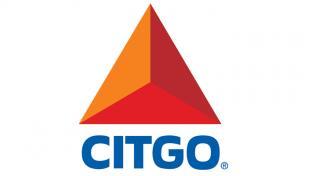 BOSTON — At today's 2018 Boston Marathon, at least 20 CITGO Petroleum Corp. employees took part in the historic racing event. 
CITGO, the Official Fuel Sponsor of the Boston Marathon, has long been involved in the annual race. Since 1965, the signature CITGO sign in Boston's Kenmore Square has served as a marker for runners, letting them know when they've made it to the marathon's final mile. This year, CITGO employees and marketers were among those runners.
"The signature CITGO sign, one of the most recognizable landmarks of the Boston skyline, has energized runners to the finish line for more than 50 years," said Simon Suarez, interim vice president of supply and marketing at CITGO. "With our continuing sponsorship support and renewed participation, CITGO looks forward to growing the brand's iconic presence at this legendary race."
Also as the Official Fuel Sponsor of the Boston Marathon, CITGO sponsors a digital campaign titled "The Road to Boston." All year long, the campaign provides event information for the marathon participants.
This morning, on the day of the marathon, runners kicked off the race on CITGO's "Fueling Good Runway." They were then greeted by a a CITGO-hosted "Cheer Zone" beneath the landmark CITGO sign at mile 25.2.
"The marathon and the CITGO sign are two of the first things that come to mind when you think of Boston," said Suarez. "We are incredibly proud to be part of this event and the fabric of this city."
Based in Houston, CITGO is a refiner, transporter and marketer of transportation fuels, lubricants, petrochemicals and other industrial products. The company is owned by CITGO Holding Inc., an indirect wholly owned subsidiary of Petróleos de Venezuela, S.A., the national oil company of the Bolivarian Republic of Venezuela.