The Coca-Cola Foundation Awards 16 Active Healthy Living Grants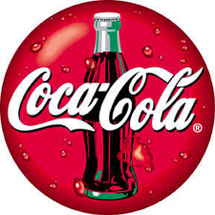 ATLANTA -- The Coca-Cola Foundation chose sixteen organizations in California, Texas and New York to be awarded $10,000 to $25,000 Active Healthy Living grants that will support physical activity and nutrition education programs focused on the entire family. Last year The Coca-Cola Co. and The Coca-Cola Foundation contributed $3.8 million to physical activity and nutrition education programs.

"At The Coca-Cola Co., improving access to community programs that foster physical activity, exercise and nutritional education is an absolute priority for us," Ingrid Saunders Jones, senior vice president, Global Community Connections, The Coca-Cola Co. and chair of The Coca-Cola Foundation said in a released statement. "Our goal is to make a positive difference in communities by strengthening and creating active healthy lifestyle habits for families."

When The Coca-Cola Foundation announced its request for proposals for its Active Healthy Living grants, hundreds of organizations responded, the company stated. FAN4Kids located in Bronx, N.Y. was one of the sixteen recipients chosen for a $20,000 grant. The non-profit education service company provides comprehensive nutrition and physical activity education programs for low-income children in New York and New Jersey. With the Coca-Cola Active Healthy Living grant, FAN4Kids is now able to expand the program into two additional elementary schools located in South Bronx and Queens.

The other fifteen recipients of Coca-Cola's Active Healthy Living grants are:

-- New York: Mosholu Montefiore Community Center in the Bronx, St. Rosalia-Regina Pacis Neighborhood Improvement Association in Brooklyn, YMCA Buffalo Niagara in Buffalo and YMCA of Greater New York in New York City.

-- Texas: Texas Children's Health Plan in Houston, University of North Texas Health Science Center in Fort Worth, Baylor Health Care System Foundation in Dallas, Center for Academic Community Engagement in Dallas and Centro Del Obrero Fronterizo Inc. in El Paso.

-- California: Altamed Health Services Corporation in L.A., Boys and Girls Club of Fontana, QueensCare Family Clinics in L.A., Richmond District Neighborhood Center in San Francisco, California Aquatic Therapy and Wellness Center Inc. in Long Beach and Third Street Community Center in San Jose.

For more information about The Coca-Cola Foundation visit http://www.thecoca-colacompany.com/citizenship/foundation_coke.html.