08/13/2013
Coca-Cola Investing in a Comeback for Mello Yello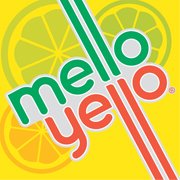 ATLANTA -- They call it Mello Yello. And you may soon be seeing it on more store shelves.
According to a report by Ad Age, The Coca-Cola Co.'s citrus soda, which launched nationally in 1979, is making a comeback. The soda, which was dubbed the "World's Fastest Soft Drink," recently went back to its National Hot Rod Association (NHRA) roots, taking over the sponsorship from Coca-Cola's Full Throttle. It has now embarked on a television and radio campaign, in addition to sampling at NHRA racing events.
"It's a great opportunity to engage with new fans, but also connect with fans who had tried it before or maybe forgot about it," Al Rondon, senior sports marketing manager at Coca-Cola North American Group, told the magazine. "There are a lot of folks who may never have tried Mello Yello, especially out west where it's not as developed."
As CSNews Online previously reported, Mello Yello relaunched in 2010 with new packaging and an expanded market that included Philadelphia and the Northwest.
The brand's latest marketing campaign includes programs in such outlets as Walmart, Domino's and convenience store retailer Circle K. 
Coca-Cola is hoping that Mello Yello will attract a more diverse audience today than the teen consumers it targeted in the 1990s, Ad Age reported. This strategy will help the brand distinguish itself from PepsiCo Inc.'s Mountain Dew, which primarily appeals to younger consumers.
Mello Yello may also appeal to members of the African-American and Hispanic communities thanks in part to its ties with NHRA, which attracts more ethnically diverse fans than NASCAR and IndyCar.
According to Beverage Digest, Mello Yello is showing promise in the carbonated soft drink industry by capturing the No. 3 spot in the citrus category behind Mountain Dew and Sun Drop, which is marketed by Dr Pepper Snapple Group. However, while Mello Yello moved 43 million cases last year, Mountain Dew moved 628 million cases.
This is evidence that even for Coca-Cola, competing with Mountain Dew is no easy task, said John Sicher, editor and publisher of Beverage Digest. "Mountain Dew is one of the strongest and best-marketed brands in the business, and the Coke bottlers need an entry to compete with it," he said.
In 2009, Coca-Cola launched Vault and offered free samples to consumers who bought Mountain Dew. Vault has since been discontinued, with Mello Yello now taking center stage.