Coen Oil Turns Focus to C-store Portfolio
Get great content like this right in your inbox.
Subscribe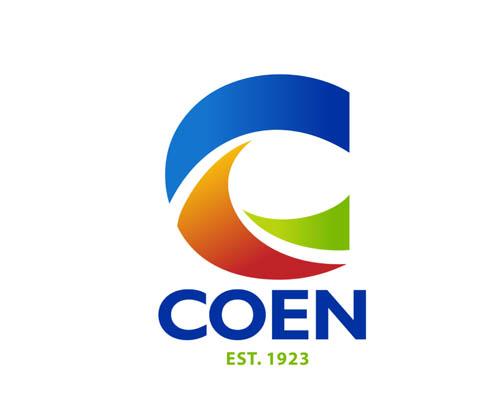 WASHINGTON, Pa. — Coen Oil Co.'s deal with Sprague Resources LP positions it to turn its attention to put its convenience stores front and center.
Earlier this month, Sprague Operating Resources LLC, a wholly owned subsidiary of Sprague Resources, completed the purchase of the membership interests of Coen Energy LLC and Coen Transport LLC, as well as assets consisting of four bulk plants and underlying real estate.
"I'm excited to announce that we have completed our fifth acquisition of the year. Coen Energy expands our footprint in Pennsylvania, Ohio and West Virginia, while also expanding our business model to provide energy products and complimentary field services to over 7,000 customers," said David Glendon, Portsmouth, N.H.-based Sprague's president and CEO.
"Coen has established a strong reputation for their service levels and safety record and I'm pleased to welcome our new employees to the Sprague family as we build on the Coen Energy legacy," he added.
With the deal, Coen Oil will turn its focus to its c-stores, which currently operate under the Ruff Creek Markets banner.
Founded in 1923, Coen Oil operates in the Pennsylvania, Ohio, and West Virginia tri-state area.
Speaking at the 2017 NACS Show, Charlie McIlvaine, chairman and CEO of Coen Oil, said after he acquired the business with his brother in 2000 — the third generation to take the reins — they had to take stock of who the company is in a fragmented c-store industry.
"In our market we have a lot of top retailers," he said. "It forces us to raise our game."
According to McIlvaine, the c-store chain stays relevant through foodservice, customer service and attractive locations. It established its Ruff Creek Markets prototype in 2015 and now approaches the business with three operating models:
Full foodservice Model (full kitchen)
Café Model (smaller kitchen)
Snacks Model
Moving forward, Coen Oil is working with Joseph Bona, president of Bona Design Lab, to refresh the convenience store chain. The first step, according to Bona, is to bring back the Coen name — a name that had a deep history with the community.
The second step is to bring it back in a friendly way, which includes a new look and a new logo that resembles a family tree with colors that represent what the c-store chain has to offer: red for hot food, green for fresh and blue for cold beverages, Bona explained.
However, "if you just change the name will people know it really changed?" he asked.
There lies the opportunity to rebrand and reinforce Coen's local heritage, Bona noted.
The new concept is close to becoming a reality. According to Bona, the permits have been secured and shovels for the first new locations are ready to go into the ground.
In addition to new locations, the messaging will stay the same across existing locations as well, he added.
In the end, Coen will have 25 to 30 stores that "all look the same, speak the same language and be positioned for growth so as it makes acquisitions it has the playbook in place," Bona explained.
The mission now, according to McIlvaine, is to have one image, one chain and one base offer.