Community Is the Key for Convenience Stores
Get great content like this right in your inbox.
Subscribe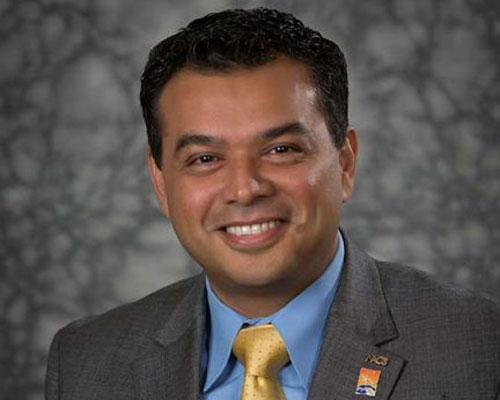 CHICAGO — At the largest annual gathering of convenience store operators, suppliers, distributors and other members of the industry, 2017-2018 NACS Chairman Rahim Budhwani focused on something smaller: the local community.
"C-store doesn't just stand for convenience store," he said during the Wednesday morning general session at the 2017 NACS Show. "It also stands for community store."
Budhwani, CEO of Birmingham, Ala.-based 6040 LLC, discussed how the industry's focus on community is "critical," as c-stores are strongly tied to the communities in which they operate. "I have seen firsthand how our industry makes a difference in communities," he said.
Despite these strong community ties, the chairman acknowledged that local customers aren't always aware of everything c-stores offer, particularly in regards to foodservice. "Too many people don't buy healthier options in our stores because they simply don't know we sell them," Budhwani said. 
NACS, the Association for Convenience & Fuel Retailing, has partnered with leading food and nutrition groups to increase the variety of healthy options available at c-stores. NACS' newest partnership with the National Grocers Association (NGA) was announced at the show.
"The addition of NGA also showcases where our industry is going. We will continue to sell more fresh food and more healthy options," Budhwani said. "And we will continue to expand what it means to be a small-format retailer, whether a 5,000-square foot superette in Texas, or a 300-square-foot store in Japan."
During Budhwani's time as chairman, he said he was able to learn new ideas from around the world, particularly during the NACS Convenience Summit–Asia in Tokyo and Sapporo, held in March, which highlighted innovation at Japanese c-stores with very small footprints.
This past summer, Budhwani and other U.S. retailers met with Indian Prime Minister Narendra Modi to discuss bringing best practices from the U.S. convenience store industry to the market in India.
"Our industry is successful because we share ideas, whether with fellow retailers here in the U.S. or with others around the world," the outgoing chairman said. "But most of all, we succeed on a global scale because we understand the local customer."
Addressing the crowd at Wednesday's general session, Budhwani recognized the importance and growth of the single store, the "entrepreneurial community," reflecting on the usefulness and importance of engaging with NACS when he was a small operator working to grow his business.
He also noted the challenges presented by ecommerce, but urged attendees not to be distracted by new technologies that are "shiny objects," which can take their focus from community, which is what is truly important.
"The community focus is our competitive advantage," he said.
The general session also featured speaker Chip Conley, an American hotelier, entrepreneur, author, and original head of global hospitality and strategy for Airbnb, where he still serves as strategic advisor.
Conley spoke on the issue of disruption and how it is likely to affect the c-store industry, using the rise of ride-sharing app Uber's disruption of the taxi industry and Airbnb's disruption of the hotel industry as examples. While these companies operate in a different space than c-stores, they provide an opportunity to learn how to anticipate and cope with disruption in general, he said. 
A common mistake is dismissing potential disruptors by being overly sure that consumers don't want something. Much of the taxi industry was sure people would not want to ride in another person's personal car, and many in the hotel industry were certain that travelers would not want to spend the night in someone else's home — yet use of both Uber and Airbnb has skyrocketed across the country and outside its borders, leaving the disrupted industries scrambling to deal with these new competitors.
A disruptive innovation does not typically arrive without some foreshadowing. Conley cited the creation of ATMs as evidence that customers prefer machines over lines. He also noted that innovation usually addresses an underlying need that isn't being met, which can lead to it becoming part of the accepted mainstream in the long run.
In regards to the c-store industry, he advised retailers to be wary of disruptors like Amazon and what the company is doing with drones, Amazon Go and its acquisition of Whole Foods. But he added that Amazon and other companies are unlikely to take over the convenience industry, especially if c-stores lean into their prime strength.
"You're safe as long as you take key steps to stay convenient," Conley said.