09/03/2020
Community Service Spotlight: 7-Eleven, GSTV, Kellogg Co., Tiger Fuel & Wills Group
NATIONAL REPORT — Giving back through community service efforts and charitable donations is a positive force that keeps many retailers and suppliers of this industry moving ahead. On a regular basis, Convenience Store News highlights these philanthropic efforts in this special section.
Here are the latest company spotlights:
7-Eleven Inc.
Irving, Texas-based 7-Eleven is donating more than $12 million in 7-Select Go!Smart Organic Cold-Pressed Juices to Feeding America this summer. The donation equals nearly 1 million 11.2-ounce bottles of USDA-certified organic, non-GMO juice that is part of the retailer's private brand line of premium better-for-you beverage options. The juice is rich in vitamins and nutrients, has no added sugar and is not made from concentrate.
"Since 1927, 7-Eleven has been a lifeline for the communities we serve — with an unwavering commitment to provide our customers with the essentials they need when they need them," said Jack Stout, senior vice president of Merchandising and Demand Chain. "We are proud to partner with Feeding America to help communities facing hunger during these uncertain times."
7-Eleven is also sponsoring the Texas Rangers Baseball Foundation's to-go lunch distributions by providing 2,400 bottles of 7-Select water, in addition to making a $20,000 cash donation.
The Foundation will be distributing 200-250 meals each day on Tuesdays and Fridays through Sept. 4 to children primarily from adjacent neighborhoods to the Youth Academy. On Tuesdays, the Foundation will provide three to four days' worth of non-perishable food for families to take home, and hot meals will be served on Fridays.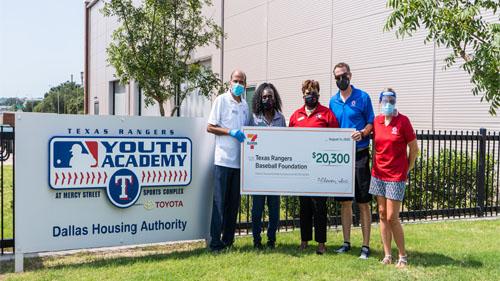 The 7-Select water donation will be a part of the food distribution, and the financial contribution will support the funding of meals for this initiative. The lunchtime pickup events are being held at the Texas Rangers MLB Youth Academy at Mercy Street Sports Complex in Dallas, presented by Toyota.
"Food insecurity has become even more critical during the COVID-19 pandemic, with many children not having access to meals during the last few months of the school year or throughout the summer," said Larry Hughes, zone vice president for 7-Eleven. "With the DISD school year starting up in the next few weeks, we hope these children and their families feel support by the Texas Rangers Baseball Foundation, 7-Eleven and other organizations in our local community. We are proud to be a part of this outreach initiative and provide assistance during this unprecedented time."
7-Eleven is committed to reducing hunger in local communities. This contribution joins 7‑Eleven's recent contributions to Feeding America this summer, including 1 million meals* in honor of its 93rd birthday on July 11.
GSTV
GSTV, the national video network entertaining targeted audiences at scale across tens of thousands of fuel retailers, was named the official 2020 media partner of the NACS Foundation.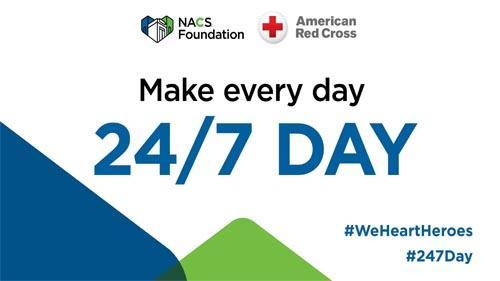 The company will support the foundation's five signature programs and initiatives — including aiding disaster relief and serving first responders and medical personnel; helping in the fight against childhood diseases; investing in education and career opportunities for future industry leaders; preventing hunger and food insecurity; and keeping towns and communities beautiful — via video content at fuel dispensers across the United States.
GSTV also created a charitable match program with partners joining the NACS Foundation to spotlight the convenience industry's role in supporting first responders, medical personnel and American Red Cross volunteers on the industry's 24/7 Day (July 24).
"We know more and more consumers are seeking out positive, uplifting content, and for millions of Americans filling up their vehicles every day, GSTV has become a bright spot for entertaining and informing those communities," said Sean McCaffrey, president and CEO of GSTV. "We're thrilled to partner with the NACS Foundation to support their important community-based initiatives and share with our viewers how they can participate."
GPM Investments LLC
In an effort to help those who have been hurt by the economic impact of COVID-19, GPM Investments is teaming up with Feeding America to raise funds to help fight hunger.
From July 15 to Sept. 8, GPM Investments associates across all company-operated locations will sell Feeding America pinups for $1. Customers will also have the opportunity to round up their purchase to the nearest whole dollar or just make a donation.
The c-store operator is also partnering with its supplier community and raising additional dollars through their generosity. All proceeds will remain in the local communities in which they were raised.
"Unemployment continues to be a problem, and many people are faced with the stress of figuring out where their next meal will come from," said Arie Kotler, CEO. "I am proud that our more than 10,000 dedicated store associates and our millions of customers will raise money to help fight hunger in their communities."
Kellogg Co.
The Kellogg Co. and Ronald McDonald House Charities (RMHC) are teaming up to help provide families staying at Ronald McDonald House locations with breakfast. As part of a multi-year initiative, Kellogg is providing cereal to 144 Ronald McDonald House locations throughout the United States.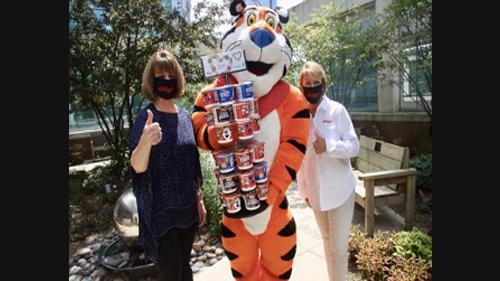 The program will provide cereal for 100,000 meals and snacks annually to RMHC families while their children are receiving medical treatment at a nearby hospital. Tony the Tiger joined Wendy Davidson, president of Kellogg's Away From Home business, and Sheila Musolino, president and CEO of RMHC, to kick off the in-kind charitable donor program at the Ronald McDonald House near Lurie Children's Hospital in Chicago.
"We are proud to play a part in bringing our brands to the families staying at Ronald McDonald House locations for years to come," said Davidson. "Together we can provide a taste of home and help families ease the burden during a stressful time when there is little time to eat. We know many RMHC Chapters are also experiencing challenges to volunteer programs and cancellation of fundraising events due to the COVID-19 pandemic, so this partnership is more critical than ever."
The Kellogg cereal donation to RMHC is an extension of Kellogg's Better Days program, which supports hunger relief and ensures families get access to nutrition. The program partners with organizations to support communities worldwide and has donated more than 2.5 billion servings of food globally to people in need since 2015 and nearly $17 million in food and funds to global COVID-19 hunger relief efforts.
Kwik Chek
Kwik Chek launched two initiatives inside all Texas and Oklahoma stores to raise funds for United Way to help those impacted by COVID-19. 
In partnership with sister company McCraw Oil, Kwik Chek has joined the #TexansHelpingTexans and #OklahomansHelpingOklahomans initiatives and has pledged to match the first $5,000 raised in-store. Customers have the opportunity to add $1, $3 or $5 to their total at checkout and 100 percent of funds raised will go directly back into local communities through United Way. 
"Guided by our motto, 'Leave 'em better,' we are passionate about supporting the local communities in which we serve," said Kevin Smartt, CEO of Kwik Chek. "Now more than ever, it's important for able-businesses to do everything they can to lift up their neighbors. United Way's mission to improve lives by mobilizing the power of communities to advance the common good aligns perfectly with the intentions of this campaign."
Love's Travel Stops & Country Stores
Love's, headquartered in Oklahoma City, kicked off the "Round Up the Change" campaign to support Children's Miracle Hospitals (CMH). From July 14-Oct. 3, customers can round up their purchases to the nearest dollar at any of Love's more than 520 locations across the country to help sick and injured children in their local communities.
The company has asked customers to round up their change for years to support CMN Hospitals but is starting this campaign early and extending it through the Love's traditional campaign this year for two reasons:
To increase funds raised for sick and injured children during the COVID-19 pandemic; and

To assist in the federal change shortage due to the limited supply because of COVID-19 production shortages.
"COVID-19 has dramatically impacted everyday life, and we're going to partner with our customers to fight it and help sick and injured children through our continued support of CMN," said Jenny Love Meyer, chief culture officer and executive vice president of Love's. 
Round Up the Change precedes this year's full-blown CMN Hospitals campaign, which will begin Aug. 31.
Since 1999, Love's and its customers have raised more than $31 million for CMN Hospitals, including nearly $4 million in 2019.
Murphy USA
El Dorado, Ark.-based Murphy USA achieved a $1 million milestone in its first national cause campaign, "Great Futures Fueled Here," supporting Boys & Girls Clubs of America.
The multi-phase cause campaign launched April 1 across nearly 1,500 Murphy USA locations in 25 states. During the campaign, customers chose to make a monetary contribution of $1, $2 or $5, or round-up their purchases to the nearest dollar amount at checkout. The funds raised benefit Boys & Girls Clubs in the same communities served by Murphy USA locations.
"We are blown away by the generosity of our customers and employees who have more than doubled our original commitment of $500,000 to support Boys & Girls Clubs members," said Andrew Clyde, president and CEO of Murphy USA. "Even in these trying times, we're deeply moved and proud to see the generous spirit of our customers and Murphy USA store employees through their support of the Great Futures Fueled Here campaign that will help provide opportunities for the next generation."
The second phase of the Great Futures Fueled Here will run through Sept. 1.
Pilot Co.
Pilot Co. kicked off a new in-store round-up campaign to support Boys & Girls Clubs of America. The campaign, which ran through July 27, supported the organization's ongoing efforts to serve kids, families and communities in need, especially as it adapts its services in the midst of COVID-19.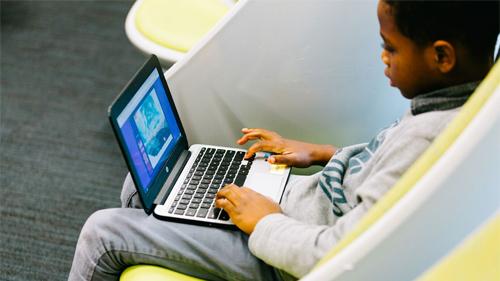 Throughout the two-week campaign, guests were prompted at checkout to round-up their purchase, or make a donation of another amount at any of the 700 company-operated stores to participate, including Pilot and Flying J travel centers and restaurants, EZ Trip, Mr. Fuel, Stamart and Pride locations.
"For nearly 160 years, Boys & Girls Clubs have provided youth with the services, stability and support they need to succeed," said James A. Haslam II, founder of Pilot Co. "As a long-time valued partner of Pilot Co., we appreciate the commitment of Boys & Girls Clubs to serving children in our communities. Thanks to the generosity of our guests, Boys & Girls Clubs will be able to help youth across the country stay connected and keep learning in these uncertain times."
Although more than 1,000 Clubs are currently open to offer childcare for essential workers, COVID-19 has forced nearly half of Boys & Girls Clubs across the country to close their doors. To ensure the organization is still able to help kids and families in communities with the greatest need, more than 3,000 Clubs nationwide are offering a range of services such as virtual academic programming, activity kits for pickup and providing meals to children who are out of school.
"We are so thankful to the Pilot Co. for supporting children, families and communities as they navigate this difficult time in 2020," said Jim Clark, president and CEO of Boys & Girls Clubs of America. "Because of Pilot's commitment, we can continue to help ensure all youth have equitable access to opportunities to learn and grow in a safe, online environment while they prepare to return to school."
Rutter's
Rutter's 18th Annual Children's Charities Golf Outing raised a record of more than $375,000 for local charities in 2020. The retailer will utilize the funds raised from the event to benefit its many charitable giving programs in 2020.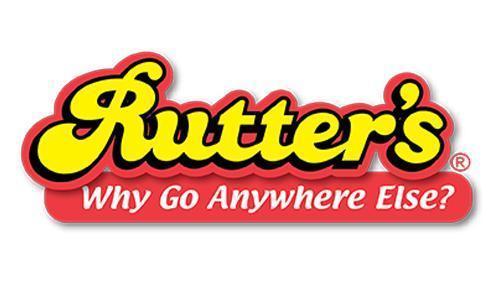 "We are extremely grateful to our suppliers, vendors, and partners for their support of our annual golf outing," said Scott Hartman, president and CEO. "During these difficult times, their contributions will give us the opportunity to continue supporting local children through Rutter's Children's Charities."
In 2019, funds raised from Rutter's charity outing benefitted numerous charitable organizations, including: $100,000 to UPMC Memorial Hospital; $50,000 to Rutter's Secret Santa program; $20,000 to the Children's Cancer Recovery Foundation; $20,000 to the Adams Country SPCA; and $10,000 to the Salvation Army.
The c-store retailer's Annual Children's Charities Golf Outing has raised more than $2.5 million since 2003.
Rutter's is also continuing its support of the Crispus Attucks Association by donating $50,000 through the Neighborhood Assistance Project (NAP) to the local York, Pa., chapter. The donation is part of the retailer's second consecutive five-year pledge to the organization, totaling $450,000 since 2012.
"We appreciate the exceptional work by Crispus Attucks to help the York community, which has been home to our family since 1747," said Hartman. "I couldn't be prouder to continue our long-term support of their determination to help local areas in need."
Rutter's $500,000 commitment to Crispus Attucks is being used to directly support its efforts in revitalizing the Southeastern Neighborhood of downtown York.
Tiger Fuel Co.
Tiger Fuel's retail arm The Markets teamed up with AHIP, a home repair nonprofit, to raise funds for home repairs for needy families.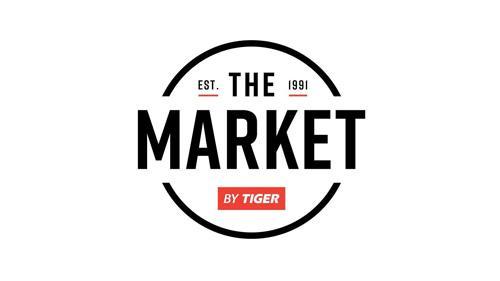 To raise money for AHIP, The Market stores created a new sandwich called the "AHIP Special," featuring sliced deli chicken, avocado, bacon, cucumber, lettuce, tomato, sprouts, cheddar cheese, ranch dressing on a toasted sourdough bread. For every sandwich sold, the c-store retailer will donate $1 to AHIP.
"We're really excited about the opportunity to support AHIP in our Markets," said Gordon Sutton, president of Tiger Fuel. "It's important for us to give back to our neighbors in need, and we're thrilled to partner with our loyal customers in doing more for these local families. Many in our community are dealing with inadequate heating and cooling during this challenging time, and we feel it is important to do our part."
This year, Tiger Fuel is also committed to donating labor, tank sets and other services valued up to $10,000 to AHIP's annual Safe at Home efforts. The company invested more than $10,000 in 2019, helping five AHIP client families with heating deficiencies and four families with critical home repair projects.
The Hershey Co.
The Hershey Co.'s Hershey's, Jet-Puffed and Honey Maid brands are celebrating National S'mores Day (Aug. 10) by giving $50,000 to small, local restaurants, who have been impacted by the COVID-19 pandemic. Hershey is calling on these businesses for the chance to showcase their favorite S'mores dessert on their menu (new or existing) for a chance to win one of five $10,000 prizes. Five winners will be selected on Sept. 1.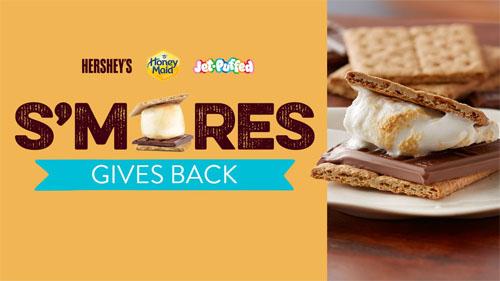 "We are overwhelmed by the love people have had for S'mores this summer. During the current pandemic, many families have turned to the connectivity and comfort of making S'mores as a way to get through this challenging time," said Bill Maclean, senior marketing director, Hershey's brand. "We wanted to say thank you and bring attention to all of those local restaurants who have been affected.  We want to provide some relief while celebrating these restaurants, their recipes and their love of S'mores."
Local, independent restaurants looking to participate can submit a photo and/or video showcasing their favorite S'mores recipes via Twitter or Instagram, tagging @hersheys @kraftjetpuffed @honeymaidsnacks and using the hashtag #SmoresGivesBackContest. Official rules and details can be found here.
Thorntons LLC
Thorntons donated $200,000 to 22 local hunger relief organizations from funds raised selling limited-edition 24-ounce coffee cups.
To continue to engage guests in raising donations for hunger relief, the Louisville, Ky.-based retailer is introducing the "Round Up" program. At checkout, guests can round up their purchases to the nearest dollar for a donation to the store's local hunger relief partner.
"Giving back to the communities where our team members and guests live and work has always been a key part of who we are at Thorntons," said Simon Richards, president and CEO. "We believe that all people should get the food they need to thrive and grow and we are proud to support these fantastic organizations that work tirelessly to feed the hungry in our communities. We are grateful to our team members and the many guests who are joining us in raising funds for local hunger relief."
Thorntons is a longstanding food donation partner of Louisville-based Kentucky Harvest, having donated more than 1 million pounds of surplus food over the years. Additionally, early this year, Thorntons partnered with Feeding America to launch a company-wide program to further support hunger relief.
Together, on average Thorntons stores donate more than 10,000 pounds of surplus food monthly to local nonprofits.
The Wills Group
La Plata, Md.-based The Wills Group provided an additional $300,000 in unrestricted grants to support nonprofit organizations working to help individuals and families in need across the Mid-Atlantic region. The move brings the total philanthropic donations made by the Wills Group to address rising food insecurity issues caused by COVID-19 to $500,000 since March 2020.
Of the additional $300,000 in grants:
$200,000 will be distributed to support the expansion of mobile food distribution efforts across four food banks: Food Bank of Delaware, Maryland Food Bank, Feed More of Richmond and Capital Area Food Bank;

Farming 4 Hunger and the Southern Maryland Food Bank will also each receive $30,000 to support their food pantries; and

LifeStyles of Maryland will receive $40,000 that will be put toward its coronavirus response efforts, which include constructing and placing cabanas and small sheds throughout the southern Maryland region, which volunteers will regularly stock with non-perishable food and toiletry items.
"We are fortunate that the Wills Group is able to help our neighbors in need during these unprecedented and challenging times," said Lock Wills, chairman, CEO and president of the Wills Group. "We welcome the opportunity to support our long-time partners who are on the frontlines of the COVID-19 response."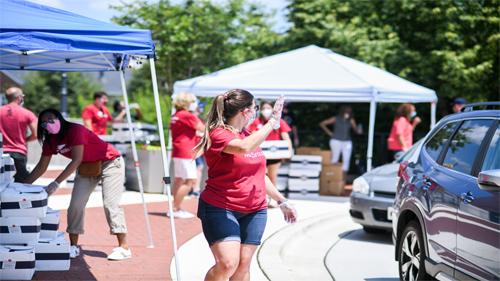 The Wills Group also served as a "Pantry on the Go" mobile food distribution center on Wednesday, July 8, in partnership with the Maryland Food Bank and LifeStyles of Maryland. The contactless mobile pantry distributed nearly 100 fresh produce meal kits to families and individuals across Maryland, as well as 400 gallons of milk, donated by LifeStyles of Maryland. An additional 150 fresh produce meal kits were distributed across the region via Servants of Christ Ministries, End Hunger Charles County and LifeStyles of Maryland.
Additionally, Dash In has worked to lift up local heroes by showing support and appreciation for healthcare professionals and first responders by providing free breakfast sandwiches to these frontline heroes from April 27 to May 3 at stores across the Mid-Atlantic region.
Dash In also invited its customers to express their appreciation for local heroes by participating in its Snack-O-Gram program, which ran through the month of May. Guests were able to select a free snack to accompany a personalized message for healthcare professionals and first responders in their local community by visiting dashin.com. More than 2,500 Snack-O-Grams were delivered to 10 hospitals and fire stations across Maryland, Delaware, and Virginia on Tuesday, June 23.