05/09/2018
Community Service Spotlight: 7-Eleven, OnCue & RaceTrac
NATIONAL REPORT — Giving back through community service efforts and charitable donations is a positive force that keeps many retailers and suppliers of this industry moving ahead. On a regular basis, Convenience Store News highlights these philanthropic efforts in this special section.
Here are the latest company spotlights: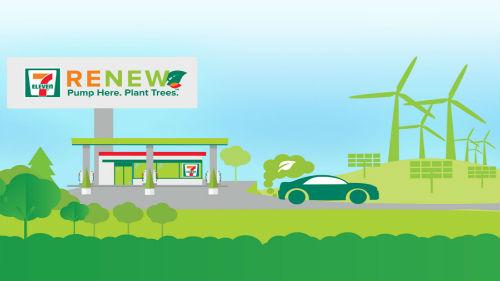 7-Eleven Inc.
On March 10, the 7-Eleven Inc. "Green Team" of volunteers and Keep Greater Milwaukee Beautiful worked together to restore the Silver Spring Neighborhood Center's greenhouse as part of their new reduced emissions program, RENEW, powered by GreenPrint, to provide more sustainable options to the city.
The RENEW program allows drivers to help reduce their carbon footprint, even as they drive. For every gallon and grade of gas pumped at participating 7-Eleven locations, RENEW plants trees throughout the Milwaukee and Madison areas and invests in certified carbon emissions reduction projects to neutralize emissions by up to 30 percent. 
"7-Eleven believes in giving back to the communities where we live, work and play," said Brent Schultz, certified business consultant with 7-Eleven Wisconsin. "We look forward to making a positive impact at the Silver Springs Neighborhood Center, as well as in the rest of the Milwaukee community, by continuing to plant thousands more trees and engaging in sustainability efforts."
The 7-Eleven RENEW program is available at 93 participating 7-Eleven stations in Oregon, Washington and Wisconsin.
Aloha Petroleum Ltd.
Honolulu-based Aloha Petroleum donated $5,176.28 to the Hawaii State Chapter of the American Red Cross. The funds were raised through canister collection donations at participating Aloha Island Mart convenience stores across the state. 
"We're so grateful to our customers for their incredible generosity in supporting the efforts of non-profit organizations in our community like the American Red Cross," said Gary Altman, general manager of company operated stores for Aloha Petroleum. "The Red Cross is always there to help in the aftermath of disasters, both in our own community and across the globe, and we're proud to support their efforts."
GPM Investments LLC
During the 2017 holiday season, GPM and its customers raised $169,469 during the Muscular Dystrophy Association (MDA) holiday pinup campaign. Throughout GPM's partnership with MDA, which began in 2011, more than $1.14 million has been raised.
The 2017 holiday pinup campaign brought GPM over the $1 million mark.
"GPM is delighted to partner with MDA to help give local kids with neuromuscular disease the experience of a lifetime at MDA Summer Camp where they can experience a world of limitless possibilities," said Arie Kotler, GPM president and CEO. "We are truly thankful for our incredibly generous customers and store employees for their donations and time which allows us to directly impact the lives of individuals living with muscle dystrophy in this community."
Henny Penny Corp.
Employees at Henny Penny in Eaton, Ohio, packaged 34,000 meals for distribution by the Foodbank of Dayton. During the "Meal Madness" event, 220 Henny Penny volunteers processed 5,500 pounds of bulk macaroni and cheese on 17 assembly lines to create the 652 meal bags, each containing six pre-portioned servings. Each line produced around 2,000 meals, according to the company.
Henny Penny used the annual basketball tournament as a way to share the message of the Meal Madness event and worked with The Outreach Program, which organizes food-packaging events, and followed the nonprofit's exacting protocols to pull off the feat.
"Food is our business and our passion," said Lester Wilder, customer quality analyst at Henny Penny, which designs and manufactures equipment for the foodservice industry. "The Meal Madness event is one of the ways we support our neighbors and our community."
OnCue Express
OnCue donated $40,739.27 in non-perishable items to local food banks and other high-impact community organizations within their operating area. The largest recipient was the Regional Food Bank of Oklahoma, which received more than $25,000 in items.
In OnCue's hometown of Stillwater, Okla., donations benefitted the Stillwater Area United Way and the Stillwater Public School's Pioneer Pantry. A large number of personal care items went directly to the Pioneer Pantry, which provides Stillwater Public Schools children access to basic hygiene items like toothbrushes and deodorant.
"There is a great need within our communities. We had an opportunity to meet a small part of those needs and are honored to be able to give back," said Laura Aufleger of OnCue. "It is important for us to support the local communities where we operate."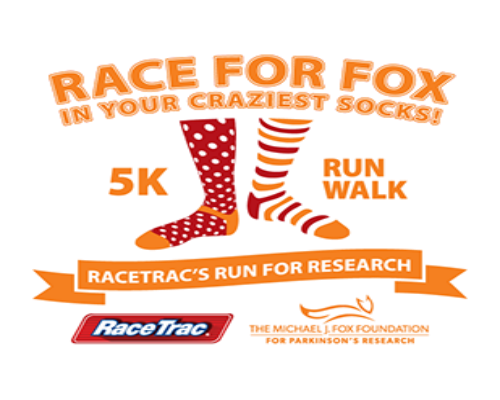 RaceTrac Petroleum
RaceTrac held its largest fundraiser of the year, "RaceTrac's Run for Research 5K," in support of The Michael J. Fox Foundation for Parkinson's Research. The theme of this year's fundraiser was "Race for Fox in Your Craziest Socks."
The family-friendly event — which was held in Dallas (April 7), Tampa, Fla. (April 14), and RaceTrac's hometown of Atlanta (April 28) — was open to runners and walkers of all levels. All proceeds, including 100 percent of registration fees, went directly to fund The Michael J. Fox Foundation's support of Parkinson's research.
All events including free food, prizes and music.
Stewart's Shops
Saratoga, N.Y.-based Stewart's Shops and the Dake family continue their support of Albany Med with a $500,000 contribution to its new pediatric emergency department. The c-store retailer and the Dake family were early supporters of the project, helping it reach the $14.5 million mark toward the fundraising goal of $20 million.
The total cost of the project is $50 million, the company noted.
"Stewart's and the Dake family are committed to ensuring that all our shops' communities are strong and healthy," said Susan Law Dake, president of the Stewart's Foundation. "We are happy to be part of Albany Med's commitment to pediatric heath."
Since 1990, Stewart's and the Dake family have made numerous gifts to Albany Med, totaling more than $3.5 million.
Additionally, through the 2017 Stewart's Shops Holiday Match Program, the c-store retailer donated $5,000 to the Franklin Community Center, which will be used to support the center's after-school prevention program, Project Lift. The Claxton-Hepburn Medical Center also received a donation in support of its annual Family Wellness Day, which is a multi-agency promotion of health and wellness to community and regional residents by offering healthy activities and foods, screenings and information from health providers. It is completely free to the public.