03/11/2021
Community Service Spotlight: Altria, Keebler, Tri Star Energy & Quicklee's
NATIONAL REPORT — Giving back through community service efforts and charitable donations is a positive force that keeps many retailers and suppliers of this industry moving ahead. On a regular basis, Convenience Store News highlights these philanthropic efforts in this special section.
Here are the latest company spotlights:
Altria Group Inc.
Altria Group CEO Billy Gifford joined The Valuable 500, a global CEO community revolutionizing disability inclusion through business leadership and opportunity.
By joining The Valuable 500, Altria commits to:
Ensuring that disability inclusion is on its senior leadership agenda;

Making at least one firm commitment to action; and

Sharing its commitment with the business and the world.
"To achieve our 10-year vision to responsibly lead the transition of adult smokers to a non-combustible future we need a diverse and inclusive workforce and we need people to feel comfortable bringing their whole selves to work," said Gifford. "We are proud to support The Valuable 500 in helping to create awareness of the critical role people with disabilities play within the business community."
As part of its commitment to Inclusion and Diversity, Altria established RISE, a network for employees and families with disabilities, in 2020. Its mission is to create an environment for Altria's employees and families with diverse abilities to feel fully included, supported and equipped to maximize their skills, develop their careers, and advance the organization through education and training and by providing resources for employees and families with disabilities so they can bring their whole selves to work.
Altria has established a goal to have at least seven percent of vice presidents or directors identify as a person with a disability.
"It is fantastic to see Altria join The Valuable 500 network and great to see the initiatives they currently have in place such as RISE," The Valuable 500 Founder Caroline Casey. "As we look to 2021, I am excited to activate the network of 500 business leaders as we look to build a more inclusive world."
Casey's General Stores Inc.
Ankeny, Iowa-based Casey's partnered with the Feeding America Network to help provide more meals to communities in need across the heartland. The Casey's #HereforGood Hunger campaign helped provide more than 15 million meals to children and families who may not know where they will find their next meal. One dollar helps to provide at least 10 meals secured by Feeding America on behalf of local member food banks.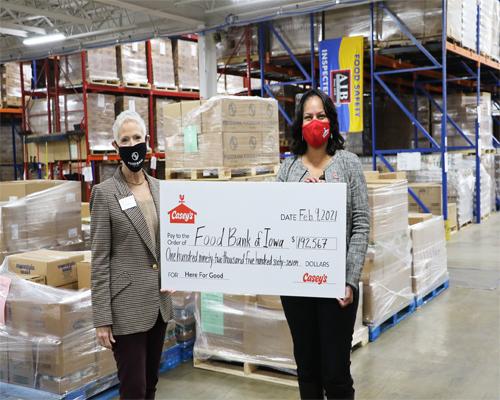 "The generosity of our guests and vendors paired with the passion from our team members resulted in an overwhelming result for this campaign," said Ena Williams, chief operating officer of Casey's. "We are confident these 15 million meals are having a direct impact on the hunger experienced in our own backyard. But the need continues and we encourage others to take action by donating to, or volunteering at, a local food bank."
As part of Casey's campaign, consumers were invited to round up their purchase at the register. In addition, when they purchased a Coca-Cola four-pack, $1 was donated to Feeding America.
Overall, the campaign raised more than $1.5 million for 47 local food banks across its 16-state footprint, including Food Bank of Iowa.
EG Group
EG America kicked off its partnership with the American Cancer Society to raise money for life-saving programs, research and services that will help patients and families touched by this lethal disease.
From Feb. 24 through March 31, all EG America-operated locations will be encouraged to donate $1, $5 or any amount to the organization. The c-store retailer's portfolio includes more than 1,700 stores, including Certified Oil, Cumberland Farms, Fastrac, Kwik Shop, Loaf 'n Jug, Minit Mart, Quik Stop, Tom Thumb and Turkey Hill.
In 2020, EG America's partnership with the American Cancer Society generated more than $250,000.
"We all know someone who has had cancer or who is fighting cancer — it affects all of us in some way," said EG America President George Fournier. "Raising money not only helps fight this insidious disease, but it's our way of supporting those who truly need it. The American Cancer Society has been doing tremendous work for decades; it's a privilege to be its partner."
Ferrara Candy Co.
The Keebler brand, in partnership with Make-A-Wish, is modernizing the act of giving with an omnichannel retail shopper experience with specially marked packaging and an AR experience.
Consumers will be able to scan a QR code sticker on specially marked packages of Keebler cookies to explore the Hollow Tree, through the use of AR, for the very first interactive experience in the brand's history. Once inside, they will have various touchpoints to learn more about Make-A-Wish with Ernie and the Keebler Elves as their guides, including: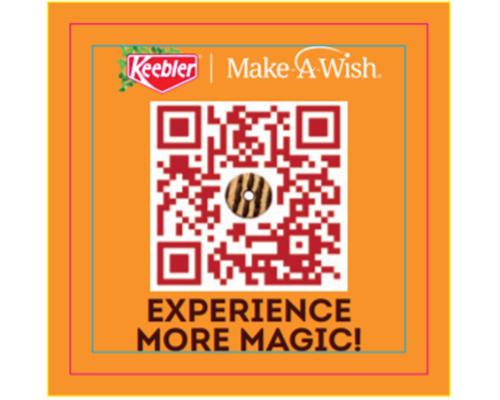 Uncovering wish kids' stories and watching one real wish kid's story brought to life via an animation, aptly called the "Dunkumentary";

An opportunity to click to donate to Make-A-Wish; and

Learning all about the Keebler cookies and where to find them.
Working with retailers to grant wishes, Keebler is partnering to activate in-store shelf and cart signage in nearly 4,000 retailers.
Since 2020, Keebler has donated nearly $750,000 toward granting wishes through Make-A-Wish.              
Gate Petroleum Co.
The Gate Foundation, the philanthropic arm of Jacksonville, Fla.-based Gate Petroleum Co., and its customers raised $80,000 for the Tom Coughlin Jay Fund, which tackles childhood cancer by providing comprehensive financial, emotional and practical support.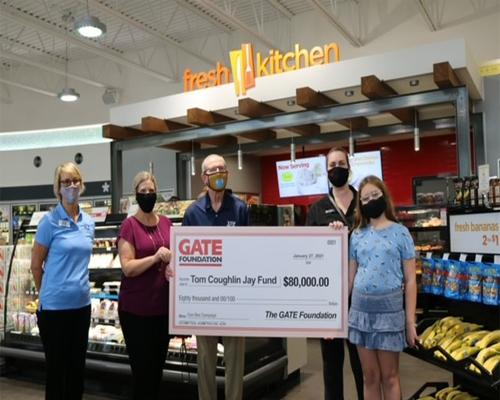 Donations were raised between July 1 and Dec. 31 as part of the retailer's coin box campaign and charity round-up option. The campaign took place at Gate's c-stores across Florida, Georgia, North Carolina and South Carolina.
"Our customers continue to show their generous and giving spirit," said Kathy Brady, executive director of the Gate Foundation. "As a Jacksonville-based company, partnering with Coach Coughlin and the Jay Fund is a particularly special opportunity to give back to the community."
The Hershey Co.
The Hershey Co. made new commitments to advance its environmental progress and contribute to global climate action, setting ambitious new goals to reduce its global emissions in line with the global best practice of the Paris Climate Agreement, to limit global temperature rise to 1.5°C.
In 2019, Hershey committed to the Science Based Targets initiative that it would audit its operations and develop targets to reduce its greenhouse gas emissions in line with the best available climate science. As a result of that process, Hershey has set a goal to reduce its absolute Scope 1 and Scope 2 emissions by more than 50 percent and its absolute Scope 3 emissions by 25 percent by 2030, compared to a 2018 baseline.
"Climate change is one of the most urgent threats to our planet that we face today. In order to deliver on our purpose to make more moments of goodness, we must operate with sustainability at the forefront and commit to doing our part to address climate change," said Michele Buck, The Hershey Co. president and CEO. "We will continue to use our scale and apply the full force of our business to reduce our greenhouse emissions and drive climate action forward."
Hershey will deploy a comprehensive, global approach to reduce emissions through targeted investments in energy efficiency, renewable energy, packaging innovations as well as sustainable land-use policies. The new commitments to reduce its impact on the planet are part of its Environment, Social and Governance agenda, a key priority for the company and a focus for how it operates its business around the world.
Kum & Go LC
Kum & Go kicked off its annual in-store fundraising campaign supporting Habitat for Humanity International. For the eighth year, the convenience retailer donated proceeds to support affordable homeownership across the U.S. and sponsoring a home build for a local Habitat organization.
Throughout the month of February, Kum & Go donated 10 cents to Habitat for Humanity for every bottled water purchased, contributing up to $10,000 to the nonprofit from these sales. Customers who shop at Kum & Go stores will also have the option to donate to Habitat at checkout.
The retailer donated a minimum of $250,000 to the nonprofit organization, with no limit on the total contribution, and $100,000 of the donation will go to a local Habitat organization in the U.S. to sponsor the construction of a new home.
"At Kum & Go, we're driven by our values to partner with trusted organizations that positively impact our communities," said Kum & Go Philanthropy Manager Emily Bahnsen. "Habitat for Humanity changes lives by building safe, affordable housing and providing the financial education necessary to succeed in these homes. When we connect our 400+ stores to Habitat's mission, we aim to improve lives for individuals and families across the country."
Kum & Go has donated more than $3 million to Habitat for Humanity since their partnership began in 2014.
Pilot Co.
Pilot Co. kicked off the return of the American Heart Association's Life is Why campaign to its stores this February, American Heart Month. The company's fundraising initiatives included: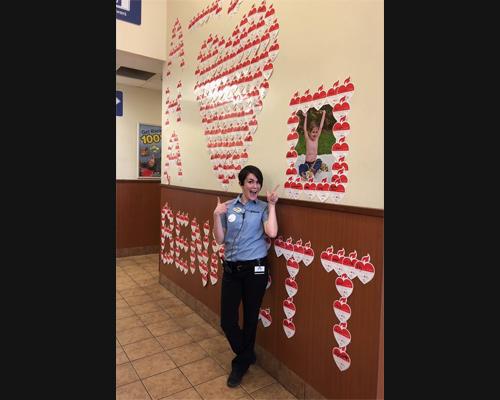 Paper Heart Icons: $1, $3 and $5 red hearts were available for purchase at all locations.
Pin-pad round up or donation: Guests rounded up their purchase to the nearest whole dollar or elected to donate other amounts at the pin-pad during checkout.
Donate online: A donation link was also included on the company's campaign website throughout the month of February.
"We continue to be inspired by the countless stories shared by team members, guests and loved ones demonstrating the importance of heart and brain health," said Brian Ferguson, chief merchant of Pilot Co. "The importance of giving to raise funds for the American Heart Association's critical research and programs is greater than ever, especially due to COVID-19. With everyone's help, we can make a difference for someone's 'why' and improve the well-being of those in our communities and all over the world."
The campaign spanned 750 company-operated travel centers and convenience stores, including Pilot and Flying J Travel Centers and One9 Fuel Network locations.
Rutter's
Rutter's Children's Charities are sponsoring eight Ridge Scholarships, totaling $20,000, for employees, or children of eligible employees, seeking secondary education. The Ridge Scholarships are in addition to the current annual scholarship offerings for Rutter's employees and their families.
Each Ridge Scholarship is worth a total $2,500 during the 2021-2022 academic year and is applicable towards tuition at any college or university. This opportunity is available to full-time college and graduate students. Winners of the scholarships will be announced in April.
"Rutter's Children's Charities recognizes the importance of supporting higher education in our communities," said Chris Hartman, president of Rutter's Children's Charities. "We're excited to fund these new scholarships in our continued efforts to benefit Rutter's employees pursuing higher education."
In addition to the Ridge Scholarships, Rutter's also offers scholarships to qualified employees attending York College, PSU York, PSU Harrisburg and PSU Mont Alto. Since 1990, Rutter's has awarded more than $110,000 in scholarships to more than 200 applicants.
Sheetz Inc.
Sheetz For the Kidz raised more than $1.8 million for children in need in 2020.
During the months of July and December, Sheetz customers had the opportunity to support kids in their local communities through donation boxes near the register and also through adding donations to their purchase at the point of sale. Then, with 100 percent of all donations directly supporting local children, Sheetz For the Kidz provided children in need the opportunity to celebrate the holidays with gifts such as new toys, clothes and other basic needs.
Each of Sheetz's 615 stores supported more than 16 children from their local communities.
"This past year, the need to help children in our communities was greater than it ever has been and our incredible customers really stepped up in a major way to meet this need," said Travis Sheetz, president and chief operating officer at Sheetz. "Their donations allowed Sheetz For the Kidz to be able to make this past holiday season a brighter one for nearly 10,000 children and families in need in the communities we serve."
There are many other ways customers can support Sheetz For the Kidz throughout the year:
Purchasing a Sheetz For the Kidz water, with 25 cents from each bottle directly supporting the charity.

Shop on AmazonSmile and select "Sheetz For the Kidz" as the charity of your choice. Amazon will donate .5 percent of the purchase to the charity.

Donate loyalty points.

Donate online.
Sheetz Inc. & Wawa Inc.
In honor of Special Olympic Pennsylvania's February "Burrr-tual" (Virtual) Polar Pop, Sheetz and Wawa teamed up to support their hometown state's organization by donating $5,000 each. Additionally, in a show of unification, Sheetz CEO Joe Sheetz and Wawa CEO Chris Gheysens took the Polar Pop together, along with store associates, and shared the cold water challenge on social media using #PAPolarPop and #FreezinForAReason. 
"Now more than ever, it is critical we continue to support Special Olympics Pennsylvania, who trains, inspires and transforms the lives of nearly 20,000 athletes every year," said Sheetz. "Now having recently celebrated their 50th anniversary, that's countless lives that have been impacted by them. Join us and take the virtual Polar Pop today!"
Special Olympics Pennsylvania's Polar Plunges celebrate the bravery of those who jump into frigid water in support of individuals with intellectual disabilities. This year, instead of plunging into icy cold water, participants popped a cold water balloon over their heads. Every "Pop" will support continued sports training and competition for Special Olympics athletes. 
"As a longstanding partner of Special Olympics PA, we are honored to continue our support of local athletes at a time when it's needed most," said Gheysens. "We invite our customers to have some fun supporting an organization that is making a significant impact in our community."
The Spinx Co.
Spinx recently donated $71,000 across five local charities including the American Red Cross, Safe Harbor, Loaves and Fishes, Pendleton Place and the Children's Museum of the Upstate.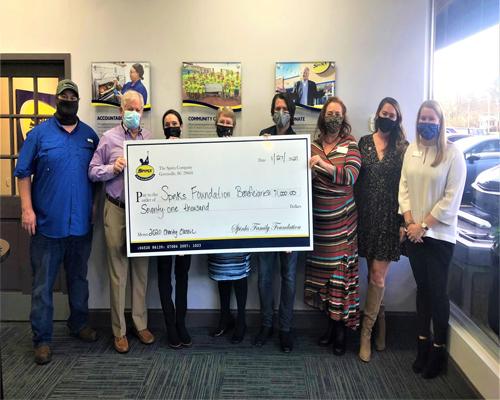 "It was imperative that we still find a way to give to the organizations across the Upstate that need our support, especially during these challenging times," said Stewart Spinks, chairman and founder of Spinx Co. "Although this year we were unable to host our typical celebrated charity golf classic, I am proud of our vendors and those that were able to still contribute and I look forward to hosting another successful event in 2021."
Tri Star Energy
Tri Star Energy and Kimbro Oil Co. came together to donate a truckload full of bottled water —approximately 30,816 bottles in total — to Shelby County, Tenn., following the recent winter storms and Memphis Light, Gas and Water's county-wide boil water advisory.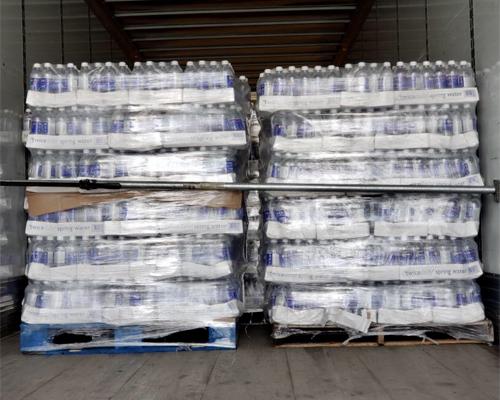 "As soon as our team received the request for donations, we knew we wanted to step up and help a community in need," said Steve Hostetter, Tri Star Energy CEO and chief operating officer. "We turned to the Kimbro family who supplies our bottled water and implemented a plan for our teams to load and deliver a truck-full of waters to Shelby County." 
Quicklee's Convenience Stores
Quicklee's, a family-owned and -operated c-store chain in Upstate New York, helped collect more than 79,000 toys for Toys for Tots Greater Rochester region. The 2020 total of 79,000 toys surpassed 2019's record of 61,000 toys and exceeded the proposed goal of 75,000 toys collected.
"When we were approached to participate in the program, we knew we could provide a safe, secure, and convenient place for people to drop off toys," said Ken Perelli, chief operating officer and vice president of Quicklee's. "I think the success of the campaign just goes to show how deeply our community cares about its kids. I'm proud of our stores, our customers, and the work our team did to help make this a success."
Quicklee's participation in the program was made possible through its sponsorship of News 10 WHEC Rochester's Annual Holiday Toy Drive, sponsored by Fidelis Care. Quicklee's was sought out as the drop-off location sponsor for its connection to the local community, convenient locations, and ability to provide logistical support to volunteers picking up toys, the company stated.
Th

e United Family
The United Family joined with Lubbock, Texas, organizations One Voice Home, Voice of Hope and Open Door to bring awareness to the issue of human trafficking across its areas of operation. One Voice Home, Voice of Hope and Open Door are organizations in the Lubbock community that work to provide help for survivors of sex trafficking and sexual assault from across the region.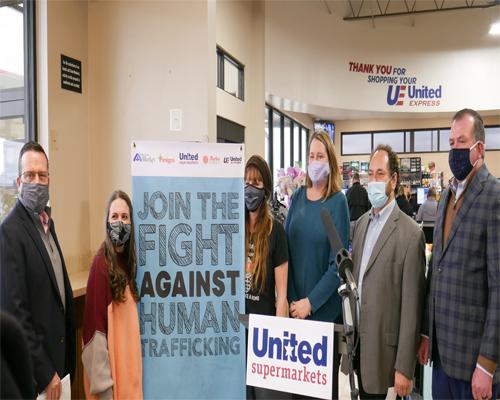 The United Family is joining the effort by launching a sticker campaign to help raise awareness while also providing a lifeline to victims. The stickers will be placed in the bathroom of every store and fuel station across the United Family's area of operation. It will include both a hotline number to call and a number to text.
"Human trafficking is a horrible reality that happens every day around the world as well as right here in our backyard," said Tony Crumpton, chief marketing officer of the United Family. "The stickers are just a small example of something we can do to help. We are proud to join with these organizations to do our part in raising awareness."