Community Service Spotlight: C-store Retailers Celebrate the Holidays by Giving Back
Get great content like this right in your inbox.
Subscribe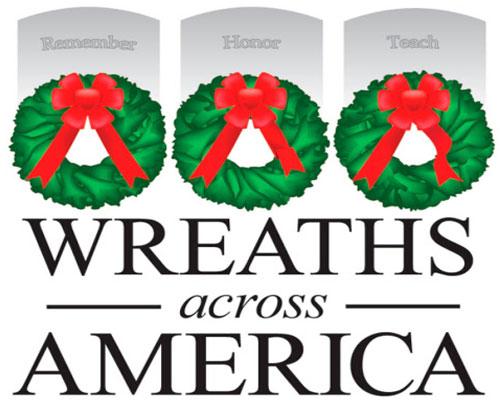 NATIONAL REPORT — The holidays are a time to come together and celebrate. It is also a time to give back to the community.
Giving back through community service efforts and charitable donations is a positive force that keeps many retailers and suppliers of this industry moving ahead. Convenience Store News highlights the philanthropic efforts of this holiday season in this special section.
Here are the latest company spotlights:
CHS Inc.
Before Christmas, Cenex Zip Trip and its parent company, CHS Inc., donated more than $7,110 to the Billings Food Bank of Montana. The operator raised money among customers and employees.
"Our relationship with Sheryl [Shandy, director of the Billings Food Bank] and the Billings Food Bank has gone back quite a few years," said Tom Savas, the Cenex Zip Trip regional manager. "Every year we go out and we try to raise money and help the food bank so they have enough money to get through the holiday season."
Shandy added, "We have a lot of families all year but during the holidays you just want that little extra. So that those families can enjoy the same thing that all of our families enjoy."
Frito-Lay
Frito-Lay's Tostitos brand partnered with The Salvation Army, where the snack brand made a donation for every bag of its Yellow Corn Bite Size tortilla chips purchased from Nov. 14 though the end of the year, up to $500,000, to support local Salvation Army chapters.
Dallas Cowboys quarterback Dak Prescott raised awareness by starring in a Tostitos TV ad that premiered during the Thanksgiving Day broadcast of the Cowboys and Los Angeles Chargers. The quarterback also unveiled the partnership with a larger-than-life ringing of the iconic Salvation Army Bell at The Star in Frisco, Texas. The red bell replica was featured at Tostitos Championship Plaza for events from Thanksgiving through New Year's as a reminder to give back, according to the company.
Tostitos' partnership with The Salvation Army will complement the longstanding, year-round relationship between the Cowboys and Salvation Army.
GPM Investments LLC
More than 980 GPM Investments-operated convenience stores located throughout the East Coast and Midwest raised funds for the Muscular Dystrophy Association (MDA) through a holiday pinup campaign.
During the month of December, GPM's c-stores and associates sold holiday-themed paper pinups for $1 to donate toward treatments and cures for muscular dystrophy, ALS and other related neuromuscular diseases, as well as send kids with disabilities to barrier-free summer camps. 
"This holiday season, our stores are proud to partner with MDA once again to help give local kids with life-threatening diseases a world of unlimited possibilities at MDA Summer Camp," said Arie Kotler, GPM Investments CEO. "We are incredibly grateful for our customers and store employees who donate to make a real difference in the lives of individuals living with muscle-debilitating diseases in this community."
Since teaming up with MDA in 2011, GPM has raised more than $970,000 in support of the organization.
Sheetz Inc.
This holiday season marked the 25th year that Sheetz For The Kidz has partnered with The Salvation Army to host Christmas parties and make the holiday season brighter for more than 100,000 underprivileged kids across the Mid-Atlantic.
Each of Sheetz's 564 stores supported 16 children from their local communities by partnering with The Salvation Army to receive wish lists from local families. Sheetz employees volunteered their time to shop, wrap and host holiday parties for the children and their families.
At the holiday parties, Santa greeted children and presented them with new toys, clothes and other basic needs purchased specifically for them. Families enjoyed food, crafts, games and had the opportunity to take pictures with Santa.
According to the convenience store retailer, approximately 9,300 children were impacted by Sheetz For The Kidz this past December.
"Sheetz employees are committed to giving back to their communities and they wholeheartedly embrace our corporate charity," said Sarah Piper, executive director of Sheetz For The Kidz. "We are also so grateful for our customers who, year after year, support our July and December in-store campaigns. Their contributions help make the holiday season a bit more cheerful for their local communities."
Additionally, during the month of December, 100 percent of donations made by customers at checkout went directly to supporting children in the communities in which Sheetz serves, including Pennsylvania, North Carolina, West Virginia, Virginia, Ohio and Maryland.
This past holiday season also marked the 13th consecutive year of Sheetz For The Kidz partnering with Make-A-Wish. The charity sponsors one child per Sheetz operating district, totaling 55 children this year.
Stewart's Shops
The convenience store retailer's 2017 Holiday Match program raised $1.89 million for local children's organizations, setting a record for the fourth consecutive season.
From Thanksgiving Day through Christmas Day, Stewart's customers donated $945,000 to the program, which was approximately $19,000 more than last season. Each donation is matched penny for penny by the c-store retailer. There are no administrative costs and 100 percent of the funds benefit local, non-profit children's organizations.
"This program is proof that your small change can really add up, and make a big impact on local kids," commented Stewart's Shops President Gary Dake. "Teaming up with our customers to support our communities is just another reason why we say, we are closer to you."
To date, Stewart's Holiday Match has raised nearly $26 million. More than 1,700 children's organizations received Holiday Match funding from the last campaign.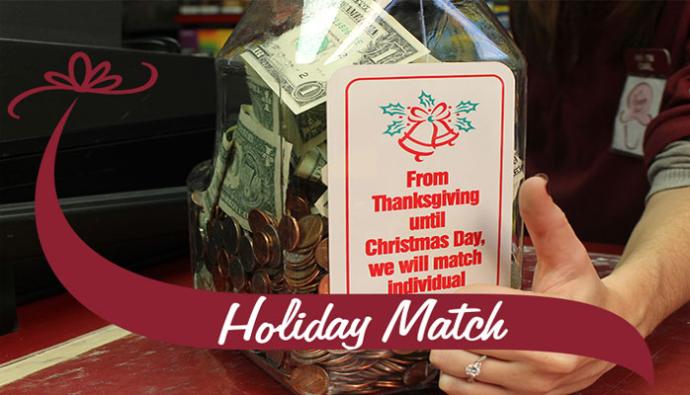 TravelCenters of America LLC
TravelCenters of America, operator of the TA and Petro Stopping Centers, participated in the Wreaths Across America (WAA) annual wreath-laying ceremony at Arlington National Cemetery in Washington, D.C., on Dec. 16, where tens of thousands of volunteers helped place 245,000 veteran wreaths.
On Dec. 13, while enroute to Arlington, WAA volunteers and veterans stopped at the Petro Stopping Centers location in Bordentown, N.J., and were served dinner at the Iron Skillet restaurant there. Volunteers and vets also spread the WAA message about the importance of remembering fallen heroes and honoring those who served.
"It is truly an honor for us to be part of this special event each year. We salute the WAA effort to lay wreaths across Arlington National Cemetery and to have a special moment remembering those who have sacrificed their own lives for our country," said Tom O'Brien, president and CEO of TravelCenters.
Weigel's
Dec. 2, 2017 marked the 20th anniversary of Weigel's Family Christmas, a special event created to bring nearly 200 local children in need and more than 300 volunteers together for a Christmas shopping spree.
For the past 20 years, Weigel's has partnered with the Salvation Army to host this event for underprivileged children from Knoxville, Tenn., and the surrounding areas. Children ranged in age from five-years-old to nine-years-old, and were each given $150 for a Christmas shopping spree at the Hall's Kmart store.
Every year, the Salvation Army selects deserving children and Weigel's organizes the event and provides funding. Since the program's inception in 1998, it has impacted more than 3,600 children.
"We started by bringing six kids shopping, and now we invite more than 200," said Bill Weigel, chairman of Weigel's. "The gracious support of the many volunteers and our vendor partners makes the day possible. This event embodies the true spirit of Christmas."
Prior to shopping, the volunteers prepared a complimentary breakfast for the children that was held at the Salvation Army gymnasium. Many volunteers stayed back to prepare lunch for the children's return, while other volunteers waited at Kmart to meet and help the children manage the money and handpick gifts.