Community Service Spotlight: C-store Retailers, Suppliers Give Back to Teachers & Students
Get great content like this right in your inbox.
Subscribe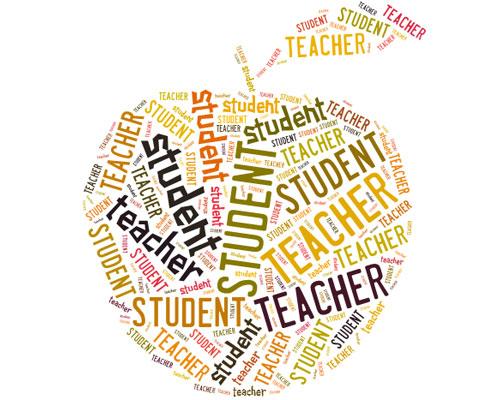 NATIONAL REPORT — Giving back through community service efforts and charitable donations is a positive force that keeps many retailers and suppliers of this industry moving ahead. On a regular basis, Convenience Store News highlights these philanthropic efforts in this special section.
Here are the latest company spotlights surrounding contributions made to students and teachers in local communities:
7-Eleven Inc.
To kick off the summer, 7-Eleven colored outside the lines with 1,700 representatives in 88 participating markets personally delivering 170,000 coloring sheets to kindergarten through second graders. The sheets included a coupon for a free Slurpee at their local 7-Eleven. Students were invited to share their masterpieces with store associates for public display.
Approximately 42,500 adult coloring pages were also distributed with a coffee coupon for school officials.
"Education is a powerful tool that can change our communities and the world," said Chris Tanco, 7-Eleven chief operating officer. "We hope this token of encouragement inspires students to color a life for themselves that is both rich and vibrant. We can't wait to see them leave their mark in their neighborhoods and schools!"
Circle K Stores Inc.
For the 24th annual Circle K Speed Street, Circle K, Coca-Cola, Toyota and the 600 Festival Association teamed up to celebrate teachers in the Charlotte Mecklenburg Schools district in Charlotte, N.C.
Through student and parent nominations, one high school teacher was awarded keys to a brand-new 2018 Toyota Camry and two finalists were given free Circle K gas for a year, compliments of the Tempe, Ariz.-based c-store operator.
Other contributions made as part of the event included:
$1,000 scholarships awarded to 30 local students on behalf of Circle K; and

$500 gift cards distributed to 20 teachers who were chosen as finalists on behalf of Coca-Cola Consolidated.
The 600 Festival Association also donated $1 from every ticket sold for the Speed Street concert on May 24 to Classroom Central, a local nonprofit that collects and distributes free school supplies to students living in poverty.
"Circle K is a global company that contributes, invests and believes in the communities we serve," commented Misti Mason, senior marketing manager at Circle K Southeast. "We are in awe of the daily service that our teachers provide the Charlotte Mecklenburg School district and are delighted to have this phenomenal opportunity to give back. From deserving students and teachers to the folks within the Classroom Central organization, we honor each of you!"
CITGO Petroleum Corp.
Through donations totaling $12,000 since 2014, CITGO supported the construction of Doraville, Ga.-based Hightower Elementary School's outdoor classroom. The space features:
Seating to accommodate approximately 35 students;

Resting observation area;

Weather-protected whiteboard;

Victory garden, bog garden and pollinator garden; and

Composting station.
Over the past 15 years, the CITGO Doraville Terminal has been actively involved with Hightower Elementary School, supporting major projects like the outdoor classroom, as well as achievement-based school supply donations.
CITGO also made additional contributions, including:
STEM Scholarships
CITGO provided 30 high school graduates from Spring Branch, Alief and Houston Independent School Districts (IDS) with scholarships toward degrees in science, technology, engineering and math (STEM) at four-year accredited universities.
In its third-straight year supporting STEM scholarships in the area, CITGO has now awarded 130 scholarships amounting to $130,000.
Kindles Distrubtion
Recognizing the role attendance plays in boosting students' success, CITGO partnered with the Harris County Sheriff's Office (HCSO) for the "Kindling Young Minds" program, in which select Houston-area students are awarded Kindle Fire tablets for achieving perfect or much-improved attendance records. 
Representatives from CITGO and HCSO distributed the Kindles at Alief, Houston and Spring Branch Independent School District (ISD) schools on May 22 and May 25, 2018.
This year, 50 winning students in each ISD were awarded a Kindle, for a total of 150 Kindles. To date, CITGO has helped distribute more than 500 Kindles as part of the Kindling Young Minds program over the course of a five-year partnership with the HCSO.
Cumberland Farms
Cumberland Farms donated $10,000 to the Westborough High School Athletic Facilities renovation project, known as the Rangers on Track. The renovation project includes:
Resurfacing the track;

Replacing the existing stadium field with alternative fill turf;

ADA compliant closed style bleacher seating;

A new press box and storage shed;

Landscaping;

Restoring the Upper Hayes Field with a new alternative fill turf field and bleachers; and

Field lighting.
To celebrate the donation, Cumberland Farms hosted a check presentation at its Store Support Center in Westborough on May 29.
"The Rangers on Track renovation project will benefit so many people in the Westborough community and we wanted to contribute towards making this a reality," said Ari Haseotes, CEO of Cumberland Farms. "We are proud to be a part of this community and want to do our part to support the people within it."
Parker's
Georgia-based Parker's donated $22,000 to Savannah-Chatham County Public Schools as part of the company's Fueling the Community charitable initiative, which donates a portion of gas sold on the first Wednesday of each month to area schools.
Parker's PumpPal members have the opportunity select which school receives their Fueling the Community support. 
"At Parker's, we have a deep commitment to investing in education and expanding opportunities for young people in our community," said Parker's President and CEO Greg Parker. "We're proud to be headquartered in Savannah and are incredibly honored to support the hard-working teachers, administrators and students in Chatham County."
Parker's launched its charitable initiative in 2011 and donates money to schools in every community where the company operates stores. Parker's has donated nearly $1 million to area schools since the inception of the Fueling the Community program and has given more than $100,000 to public and private schools during the current school year.
VERC Enterprises
Duxbury, Mass.-based VERC joined the Minute Man Arc Jump Start Program, a pre-employment and transition program established through the collaboration of Minute Man Arc and the Massachusetts Rehabilitation Commission. The program provides extensive job training to participants between the ages of 16 and 22 who have disabilities before matching them to paid internships.
VERC Enterprises, which has held a long relationship with Minute Man Arc, recently welcomed its first Jump Start intern for a 6-8-week internship. Over the years, VERC has provided employment to numerous Minute Man Arc clients and has been recognized by the agency for its policy to hire workers with disabilities.
"It is our privilege to partner with Minute Man Arc on this important transition program," said Barry Ahern, vice president of operations for VERC. "We are proud of our commitment to employ those in our communities with developmental challenges; it is a commitment we plan on honoring for many years to come."