Community Service Spotlight: C-store Retailers & Suppliers Support Breast Cancer Awareness
Get great content like this right in your inbox.
Subscribe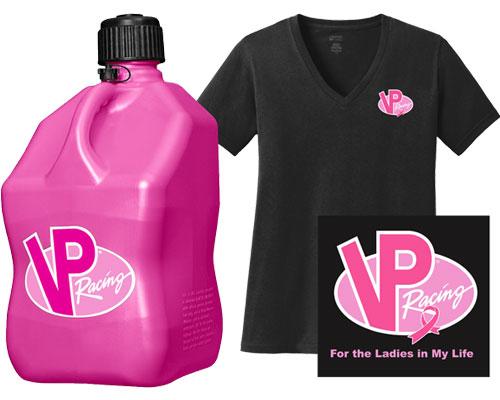 NATIONAL REPORT — Giving back through community service efforts and charity donations is a positive force that keeps many retailers and suppliers of this industry moving ahead. On a regular basis, Convenience Store News will highlight these philanthropic efforts in this special section.
Here are the latest company spotlights, highlighting initiatives specific to contributions made for breast cancer awareness:
Casey's General StoreS
To kick off the company's participation in the annual Pink at the Pump campaign, Casey's General Stores Inc. hosted three events to encourage customers to choose Unleaded 88/E15 and help prevent breast cancer.
The c-store retailer offered a 25-cent discount on all groups of Unleaded 88/E15 sold from 11 a.m. to 1 p.m. at the following locations:
Oct. 1: 870 Northeast Alice's Road, Waukee, Iowa

Oct. 2: 1225 Fountains Way, Cedar Falls, Iowa

Oct. 3: 3625 Southwest Edgewood Road, Cedar Rapids, Iowa
Pink at the Pump is a joint effort between the Iowa Renewable Fuels Association (IRFA) and Iowa Corn Promotion Board. It supports the Hormel Institute and National Breast Cancer Foundation (NBCF).
"We are excited yet again to support Pink at The Pump as we stand behind the fight against breast cancer and applaud the IRFA, Iowa Corn Promotion Board, NBCF and The Hormel Institute for leading the charge," said Nathaniel Doddridge, Casey's director of fuels. "Not only are we excited to support awareness, but also do it through a fuel product like E15 that is cleaner burning and sought after by many of our everyday customers."
Circle K Stores
As part of its continued support of Breast Cancer Awareness during the month of October, Circle K launched its annual fundraiser to support breast cancer research through the Circle K mobile app.
The convenience store retailer donated 25 cents each time a customer used the Circle K mobile app to scan the donation barcode when refilling their "pink ribbon" tumbler with fresh coffee or a Polar Pop beverage.
"Too many of us know someone who has been touched by this disease and Circle K is honored to do its part to find a cure and provide support to help educate women about early detection, diagnosis and treatment," said Todd Isaacs, Circle K's senior director of customer marketing and loyalty, North America.
In addition to the pink ribbon refill opportunity, Circle K offered a "share" reward within the Circle K mobile app in October. When a customer shared the reward with family and friends through Facebook or Twitter, he or she earned a free medium hot beverage as a thank you for spreading awareness.
Iowa Renewable Fuels Association
A total of $17,000 was raised for breast cancer support services and research as part of the third-annual Pink at the Pump campaign, co-sponsored by the Iowa Renewable Fuels Association (IRFA) and Iowa Corn Promotion Board.
Participating fuel retailers in Iowa, North Dakota and Missouri donated 3 cents of every gallon of E15 sold from Oct. 1-31 to the National Breast Cancer Foundation (NBCF) and the Hormel Institute. 
"Pink at the Pump is a unique campaign that brings together E15 retailers and their customers to support a very worthwhile cause," said IRFA Managing Director Lucy Norton. "We are proud to provide donations to breast cancer researchers and service providers through the success of Pink at the Pump."
For the entire month of October, participating locations featured pink nozzle guards for E15, pink promotional T-shirts for staff, and many other pink point-of-sale materials.
The complete list of participating locations is available here.
VP Racing Fuels Inc.
VP Racing Fuels continued its annual Breast Cancer Awareness charitable initiatives. This year's efforts included the sale of limited-edition "For the Ladies in My Life" men's and women's T-shirts, as well as a special-edition pink VP Racing Motorsports Container.
For every purchase of these items, a donation was made to the Prevent Cancer Foundation.
"Breast cancer has touched just about all of us in one way or another," said Alan Cerwick, president of VP Racing Fuels. "Every October, we strive to make more people aware and increase charitable donations to two very worthy organizations fighting this disease."

VP also again partnered with Keystone Automotive Operations. Throughout October, Keystone donated $1 to the Susan G. Komen of Greater Pennsylvania organization from the sale of every special pink VP Racing Motorsports Container. Additionally, at the end of the month, VP Racing Fuels made a matching donation for a greater contribution.