Community Service Spotlight: Casey's, EG Group, Kellogg Co. & Speedway
Get great content like this right in your inbox.
Subscribe
NATIONAL REPORT — Giving back through community service efforts and charitable donations is a positive force that keeps many retailers and suppliers of this industry moving ahead. On a regular basis, Convenience Store News highlights these philanthropic efforts in this special section.
Here are the latest company spotlights:
CASEY'S GENERAL STORES
Casey's General Stores launched Cash for Classrooms program as part of Casey's Rewards. The initiative focuses on giving back to local schools in the communities where the company operates.
As part of Casey's Rewards launch, guests had the opportunity to select the school of their choice for a chance to receive a Cash for Classrooms donation.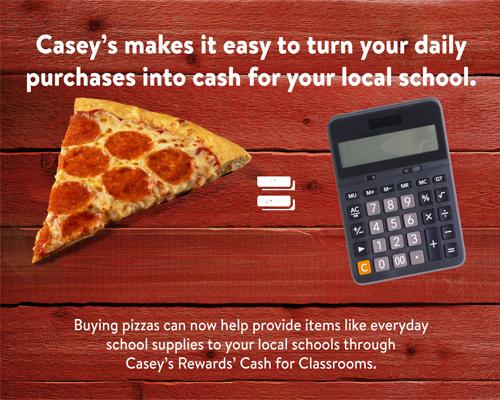 "Schools play an important role in building stronger communities, and supporting children and families. At Casey's, we are so excited to give back to these schools, and we appreciate our guests getting involved and selecting their school in Casey's Rewards," said Chris Jones, senior vice president and chief marketing officer, Casey's General Stores. "And, this is only the beginning because every day Casey's Rewards members can choose to donate the points they've earned to a school of their choice."
So far, Casey's has awarded more than $50,000 across 16 schools.
Additionally, in its eighth year of support, Casey's raised more than $1 million for Hope For The Warriors, a national nonprofit dedicated to restoring a sense of self, family and hope for veterans, service members and military families.
"At Casey's, we are committed to making the lives of our guests and communities better each day, and that includes assisting veterans and their families through our partnership with Hope For The Warriors," said Casey's General Stores President and CEO Darren Rebelez. "As a veteran, I am personally humbled by the overwhelming response from our guests and honored that we can help Hope For The Warriors serve those who've served."
In eight years of supporting Hope For The Warriors, Casey's has raised nearly $6 million.
Ankeny, Iowa-based Casey's operates more than 2,100 c-stores in 16 states.
CITGO Petroleum Corp.
Hundreds of Southwest Louisiana residents recycled their unwanted electronics at the annual CITGO E-Recycle Day held Saturday, March 14, at the McNeese Cowboy Stadium parking lot.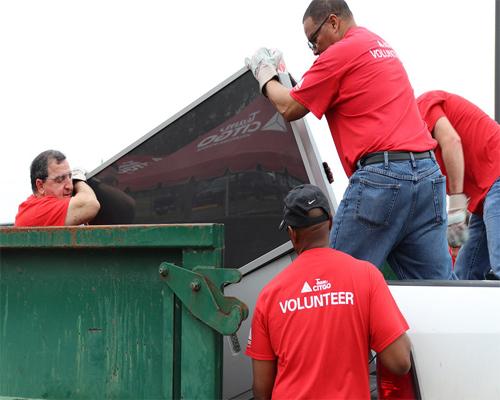 The event provides residents with the opportunity to recycle their unwanted electronics, completely free of charge. Items collected include TVs, cell phones, computers, batteries, household items containing mercury, and other consumer electronics.
This year 487 vehicles drove through the event with collections totaling nine roll-off boxes, which equals approximately 4.5 semitrailers, 788 light bulbs, 27.5 pounds of mercury and 250 pounds of batteries, according to the company.
"Today we hosted our twelfth CITGO E-Recycle Day and witnessed hundreds of residents take time out of their weekend to help us take care of our environment," said Jerry Dunn, vice president and general manager of the CITGO Lake Charles Manufacturing Complex. "We are excited to see that so many people save their unwanted electronics specifically for CITGO E-Recycle Day. We are invigorated by the passion our community has in being good environmental stewards and are happy to continue to provide this recycling opportunity."
Each year, CITGO E-Recycle Day alternates between the cities of Lake Charles and Sulphur to give residents in each region a convenient place to recycle free of charge. Since 2009, CITGO E-Recycle Day has kept more than 421 tons of electronic waste out of landfills.
EG GROUP
EG Group's convenience store portfolio is encouraging customers to make a donation to the American Cancer Society at checkout. Starting Feb. 26 and running through March 31, customers can make donations EG Group-branded c-store chains, including Certified Oil, Cumberland Farms, Fastrac, Kwik Shop, Loaf 'n Jug, Mini Mart, Quik Stop, Tom Thumb and Turkey Hill.
"We're proud to help support the doctors, scientists, and service providers at the American Cancer Society who provide life-changing research and help patients manage through this terrible disease," said EG America President George Fournier. "We encourage our guests to donate to this worthwhile cause. No donation is too small."
KELLOGG CO.
Kellogg Co. was recognized by Ethisphere, a global leader in defining and advancing the standards of ethical business practices, as one of the 2020 World's Most Ethical Companies.
The company has been recognized 12 times since Ethisphere created the rankings in 2007, and is one of only six honorees in the Food, Beverage and Agriculture category.
"A reputation is a very fragile thing — that's something our founder recognized more than 100 years ago," said Kellogg Co. Chairman and CEO Steve Cahillane. "Consumers invite us into their lives every day and make our foods part of their daily meals and special occasions. We earn their trust one bite at a time."
PARKER'S
Parker's recently donated $5,000 to Disabled American Veterans (DAV) from proceeds raised through the sale of DAV-branded refillable cups.
DAV is a nonprofit dedicated to ensuring that veterans of all generations and their families can access the full range of benefits available to them, fights for the interests of injured veterans on Capitol Hill, links veterans and their families to employment resources and educates the public about the sacrifices and needs of veterans transitioning back to civilian life.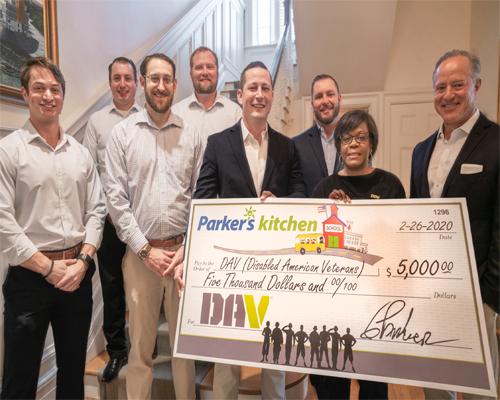 "At Parker's, we have a strong commitment to supporting military veterans as well as active-duty military and currently employ more than 120 veterans," said Parker's President and U.S. Army veteran Jeff Bush. "We're impressed that DAV goes 'above and beyond' to provide resources for veterans and their families throughout the year. We believe in their mission and want to do everything we can to support area veterans in need."
PILOT CO.
Pilot Co. raised a record-breaking $1,680,237 during February's Life is Why We Give campaign in support of the American Heart Association (AHA). The travel center operator set a goal to raise $1 million during the third consecutive campaign, with 100 percent of donations benefiting the association.
During the campaign, the company's fundraising initiatives included:
Paper heart icons: $1, $3 and $5 red hearts will be available for purchase at all locations.
Pin-pad round up or donation: Guests rounded up their purchase to the nearest whole dollar or elected to donate other amounts at the pin-pad during checkout.
Donate online: A donation link was included on the company's campaign website to provide guests with a convenient way to donate.
Social media donation: On Valentine's Day, followers of @pilotflyingj on social media had an opportunity to "spread the love" and donate to AHA.
Based in Knoxville, Tenn., Pilot Co. operates more than 700 travel centers.
SPEEDWAY LLC
Speedway LLC raised $11.8 million for kids treated at Children's Miracle Network Hospitals across the United States in 2019 — a 25-percent increase from the previous year's efforts. The donations were raised by daily contributions made by customers, business partners and employees throughout the year.
"Supporting our local communities and our customers by raising funds for local children's hospitals, through Children's Miracle Network Hospitals, is a very important part of our culture," said Speedway President Tim Griffith. "Our recent expansion to the western United States allows us to support even more hospitals within the network, providing funding for critically needed life-saving equipment and care. We have very committed customers, business partners and employees who help make our fundraising efforts such a success and we look forward to growing our partnership even more in 2020."
Speedway's partnership with Children's Miracle Network Hospitals began in 1991 and has since raised more than $121 million for the children's charity through various fundraising activities. The majority of funds come year-round from customers who contribute via a donation prompt while checking out or in donation canisters at each store.
WEIGEL's
Weigel's hosted the Cochran Fellowship, a group of foreign agriculturalists and advocates of food safety.
The United States Department of Agriculture-sponsored tour provided professionals from three African countries an opportunity to learn about U.S. food safety protocols and the U.S. food regulatory system. Weigel's and its Broadacres Dairy was selected to host the group and provide a tour of the dairy facility.
"I think the tour created a chance to help a lot of people today," said Douglas Roach, Weigel's Broadacres Dairy plant manager. "I hope they learned something that can keep their countries healthier."