Community Service Spotlight: Casey's, GPM, OnCue & Plaid Pantry
Get great content like this right in your inbox.
Subscribe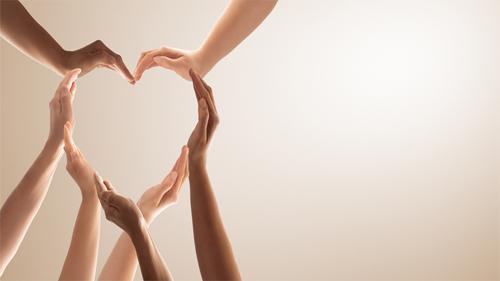 NATIONAL REPORT — Giving back through community service efforts and charitable donations is a positive force that keeps many retailers and suppliers of this industry moving ahead. On a regular basis, Convenience Store News highlights these philanthropic efforts in this special section.
Here are the latest company spotlights:
Casey's General Stores
Casey's kicked off a month-long giving campaign in partnership with LIFEWTR to support local schools in communities across the convenience retailer's 16-state footprint.
Throughout January, guests can round up their purchases to provide funding for projects and initiatives at K-12 public and nonprofit, private schools. In addition, $1 will be donated for every purchase of a LIFEWTR brand drink and a Mega Slice, up to $25,000 total.
"Teachers continue to demonstrate heroic efforts in the face of challenging school years, educating our children in schools, online and even sometimes both at the same time," said Megan Elfers, vice president of marketing at Casey's. "We are proud to do our part to support them, our schools and our communities when they need us most."
Last fall, Casey's announced its Cash for Classrooms grant program. Ranging from $1,000 to $50,000, the grants can be used for physical improvements, material needs, teacher support and community engagement initiatives. Grant recipients will be announced in March.
Based in Ankeny, Iowa, Casey's operates more than 2,200 c-stores.
CEFCO Convenience Stores
CEFCO presented Children's Miracle Network (CMN) Hospitals representatives with a check for $400,000. The funds will benefit Baylor Scott & White McLane Children's Medical Center and 15 other CMN Hospitals. The donation comes from CEFCO's annual 2020 campaign that ran from Sept. 21 through Oct. 30.
In 2020, CEFCO and CMN Hospitals celebrated 21 years of partnership. Since 1999, CEFCO raised more than $5 million for local CMN Hospitals located in Texas and other southern states.
GPM Investments LLC
GPM Investments and more than 10,000 store associates teamed up throughout the month of December for the "Tis the Season for Giving" holiday campaign to support the Muscular Dystrophy Association (MDA).
From Dec. 1-31, GPM Investments associates in its 1,350 company-operated locations sold MDA holiday pinups for $1 and invited guests to round up their purchases to the nearest whole dollar to support MDA families. Proceeds support MDA's 150-plus Care Center network at the nation's top hospitals, as well as research and MDA Summer Camps for children ages 8 to 17 living with muscular dystrophy.
"We're honored to work together once again in our communities during the holiday season to help support MDA services, fund research and care for people living with muscle disease in the communities where we operate," said Arie Kotler, president and CEO of GPM Investments. "For more than six years, our stores, associates and customers have made the holidays a season of giving back through this campaign to raise vital funds for individuals and families affected by neuromuscular diseases in our communities."
GPM Investments and its customers have contributed more than $1.4 million since 2012 in support of the MDA's mission.
Based in Richmond, Va., GPM operates approximately 3,000 convenience stores in 33 states.
The Hershey Co.
The Hershey Co. is investing $1.5 million in the Thurgood Marshall College Fund (TMCF) to establish a scholarship endowment, with the goal to increase that to $3 million over the next 10 years. The endowment will be used for students pursuing degrees in food science in TMCF-member-schools, which include public colleges that provide advanced education for underrepresented populations.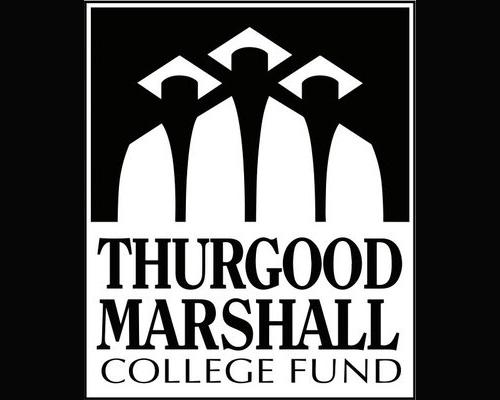 The historic endowment is the first time a company has committed to endow a TMCF scholarship. Donations to TMCF typically go into the organization's general fund.
"Hershey has been proudly associated with TMCF for more than a decade, and I am delighted to see the evolution of our Hershey partnership grow," said Alicia Petross, vice president, Talent Acquisition + Diversity & Inclusion. "Our aim is to make a meaningful difference for deserving under-represented students who aspire to a fulfilling career in food science."
The Hershey Co. increased its support of Black and Brown communities across the United States to help fight racial injustice after the death of George Floyd. This includes a $100,000 donation to the Equal Justice Initiative and elevating its focus on its diversity and inclusion priorities.
Applications for the Hershey Scholarship are open to any student studying food science at a TMCF-partner school. Students of any race are eligible to apply. The scholarships will be awarded to students who are dedicated to innovating within the food industry, which aligns with Hershey's iconic brands' pursuit of delighting our consumers.
Little General Stores
Little General Stores provided donations to several organizations across Appalachia in 2020. In its largest donation for the year, the operator raised $65,000 to help fight children's cancer through its annual promotion with WVU Medicines Children's Hospital.
Additionally, Little General Stores made donations to organizations in West Virginia, including:
Norma Mae Huggins Endowment Fund at the WVU Cancer Institute ($50,000) — funds will support clinical cancer research and play a key role in advancing the fight against cancer

Children's Home Society of West Virginia ($40,000) — funds will help provide children and families in the state with resources supporting child welfare, behavioral health, social casework and advocacy services

Little General Scholarships ($25,000) — each year the company provides scholarships to graduating high school seniors choosing to continue their education

WVU Tech ($10,000)
Love's Travel Stops
In partnership Operation Homefront, Love's donated 125 meal kits to military families. Love's team members, along with members of the military, safely handed out meal kits to military families in a drive-thru format at Love's corporate offices in Oklahoma City.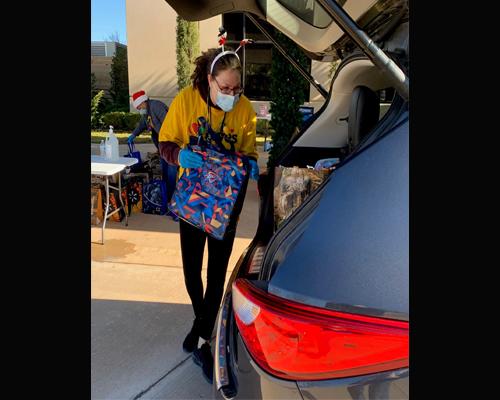 In addition to the meal kits that included ingredients for traditional holiday meal sides, families were given a gift card to Walmart to purchase fresh produce and refrigerated items.
This is the seventh year Love's has partnered with Operation Homefront, including a $125,000 donation to the organization earlier this year to help military families impacted by COVID-19.
OnCue
OnCue convenience stores and Big Brothers Big Sisters of Oklahoma are partnering to release a limited-edition cup that will raise funds for its mentoring programs across the state. For every cup sold, OnCue will contribute 50 cents to Big Brothers Big Sisters of Oklahoma.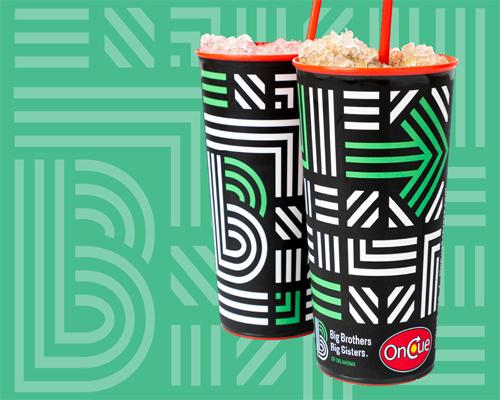 "We're thrilled to be partnering with Big Brothers Big Sisters of Oklahoma. The mentoring connection isn't just the beginning of a friendship, it's the spark of a long-lasting impact on a child's life," said Laura Aufleger, president of OnCue. "Big Brothers Big Sisters has a special place in my heart as I served as a Big for many years. One to one mentoring can truly change a child's trajectory, and we need this now more than ever."
OnCue operates stores in four Big Brother Big Sisters program service areas in Oklahoma, each of which will be a recipient of the funds raised. The cups are available now through the end of March, or as long as supplies last. The cup retails for $1.99.
Plaid Pantry
During the month of December, Plaid Pantry ran a store-wide campaign for three local charities that serve its local Portland and Salem, Ore., communities. These charities were chosen and vetted by store employees and managers who participated in a Charity Committee to select the most impactful organizations.
The selected charities include:
Portland
Portland Youth Builders — supports young people who are committed to changing their lives to become self-sufficient, contributing members of the workforce and their community

Rose Haven — provides advocacy, hospitality, a free shop, classes/groups, medical programs, showers and children's services for women and children experiencing the trauma of abuse, loss of home and other disruptive life challenges

Morrison Child and Family Services — provides effective and responsive services for children and youth coping with adversity and trauma such as abuse, neglect, domestic violence, drug and alcohol addiction, mental health difficulties, criminality and other stress factors
Salem
Northwest Human Services — provides residents with comprehensive medical, dental, mental health and social services

Turtle Ridge Wildlife Center — provides care to injured or orphaned Oregon wildlife with the goal to release them back to their natural habitat

Helping Hands — a non-profit organization that gathers donated clothing, bedding and household items and provides them to anyone in need at no charge
Promotion In Motion Cos. Inc.
In honor of its 40th anniversary, Promotion In Motion donated 4 million pouches of its beloved Welch's Fruit Snacks to Feeding America. The deliveries amounting to nearly 10 truckloads of product are being made to food banks throughout the United States.
Allendale, N.J.-based Promotion In Motion is known for its snacks and confections brands including Welch's Fruit Snacks, Original Gummi FunMix, Sour Jacks Sour Candies, Sun-Maid Chocolate Raisins and more.
Rutter's
Rutter's Children's Charities' annual holiday toy drive raised $5,000 in toy and monetary donations for the Mont Alto Fire Co. and the York Salvation Army.
"Our annual toy drive is something that Rutter's Children's Charities looks forward to each year," said Chris Hartman, president of Rutter's Children's Charities. "We're proud of how Rutter's employees step up to help brighten the holidays for local children, and we're thrilled that we could continue the support in 2020."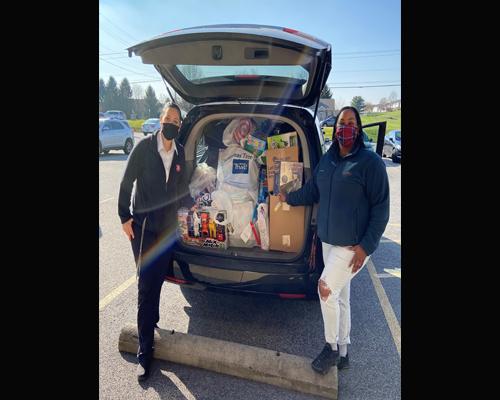 Since 2008, Rutter's and Rutter's Children's Charities have donated $20,000 to the Mont Alto Fire Co. and the York Salvation Army through the annual toy drive. To date in 2020, Rutter's Children's Charities has donated more than $700,000 to organizations primarily focused on helping children in local communities.
Additionally, in the spirit of giving during the 2020 holiday season, Rutter's Children's Charities' Secret Santa program reached $70,000 in donations. The funds were made to a record-breaking 55 different charities throughout the company's footprint. The selected charities have a focus on children, education and local community efforts.
"Giving back is a very important part of our family's mission," Hartman said. "We expanded the program this year because we recognized that our local communities are in need of help, now more than ever, and we're thrilled to be able to donate $70,000 to charities that have meaning for Rutter's employees."
The Secret Santa program began in 2016 and has since donated more than $200,000 to various local charities.
Sheetz Inc.
Sheetz employees unloaded a combined total of nearly nine tons of food at 24 hospitals in the communities it serves to assist health care workers on the frontlines of the coronavirus pandemic. The meals included a variety of snacks and drinks to help fuel medical personnel, including doctors, nurses and hospital staff.
Click here to view a list of hospitals that received meals from Sheetz.
Based in Altoona, Pa., Sheetz operates more than 580 c-stores throughout Pennsylvania, West Virginia, Virginia, Maryland, Ohio and North Carolina.
Talking Rain Beverage Co.
In an effort to reduce its carbon footprint, Talking Rain Beverage Co., maker of Sparkling Ice flavored sparkling water and Talking Rain waters, is partnering with terrapass, a leader in the carbon offset and renewable energy space.
With a commitment to finding innovative ways to invest in the local community and build a sustainable future, Talking Rain will fund more than 28,000 metric tons of carbon reduction through the purchase of carbon offsets to address its natural gas use and fleet emissions in the United States. This year's partnership will address 100 percent of Scope 1 and 2 emissions.
In 2021, Talking Rain will support several impactful carbon reduction projects across the country through terrapass, including the Bear Creek Watershed Forest Carbon Project in Oregon, the Cambria 33 Abandoned Mine Methane Capture Project in Pennsylvania, and the South Kent Landfill Gas to Energy Project in Michigan.
"As a beverage company, we are committed to taking meaningful action to reduce the carbon footprint associated with our operations, while also advancing innovation and change when it comes to caring for the environment," said Chris Hall, Talking Rain CEO. "In partnering with terrapass to identify and support impactful carbon reduction projects, we aspire to reduce our footprint over the next year and beyond, and to be an inspiration for other companies to follow suit."
The carbon reductions funded by Talking Rain through this partnership are equivalent to taking 6,000 cars off the road for an entire year, planting 460,000 trees, powering more than 3,200 homes with renewable energy for a year, or recycling 1.1 million bags of trash, the companies stated.
Travel Centers of America Inc.
TravelCenters of America (TA) raised $88,000 for the St. Christopher's Trucker Relief Fund, an organization which supports professional drivers and their families when an illness or injury has caused them to be out of work.
Guests at TA, Petro and TA Express travel centers donated the funds during the company's "Be a Champion of Change" register roundup campaign, held Sept. 16 through Nov. 30, by rounding up the dollar amount on purchases at points of sale in the stores, restaurants and fuel buildings.
"We're grateful for the millions of professional drivers who continue going to work during the pandemic to ensure crucial medical supplies are delivered and store shelves are stocked," said Barry Richards, president of TA. "Our guests across America are aware of the immense sacrifice displayed too, as evidenced by the overwhelmingly positive response we received. We were pleased to host this campaign and on behalf of our more than 19,000 team members, I thank all our guests for their incredible generosity."
TA has been a supporter of SCF since 2010, raising nearly $3 million to date.
Weigel's
Amid the global pandemic, Weigel's opted to celebrate its annual Weigel's Family Christmas event differently this year. The convenience retailer sent more than 200 local children who would have shopped during Weigel's Family Christmas — a special event that normally brings more than 200 local children in need and 300-plus caring volunteers together for a special Christmas shopping spree — a $150 Target gift card so they could still have the gifts they would have selected during the event.
"This has been a very special and meaningful event since we started it over 20 years ago," said Kurt Weigel, training and recruiting director. "Our volunteers are often entire families, coming together to give back to our community. We're disappointed we cannot have the traditional event, but our volunteers and children's health and safety are the priority. We were not going to let the pandemic 'Grinch' steal the joy from these children, so we decided to send each child that would have shopped with us a gift card so that they can still have the gifts they would have selected during our special day. We are grateful this was an option to ensure the joy for the children."
Weigel's operates 67 convenience stores, a dairy and a bakery, all within a 100-mile radius of corporate headquarters in Powell, Tenn.