Community Service Spotlight: Circle K, Twice Daily & Frito-Lay North America
Get great content like this right in your inbox.
Subscribe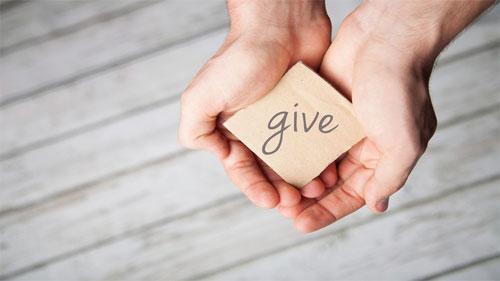 NATIONAL REPORT — Giving back through community service efforts and charitable donations is a positive force that keeps many retailers and suppliers of this industry moving ahead. On a regular basis, Convenience Store News highlights these philanthropic efforts in this special section.
Here are the latest company spotlights:
Circle K
Circle K kicked launched a national fund-raising campaign at their franchise stores starting today to support DAV (Disabled American Veterans), a nonprofit that works to ensure that veterans can access the full range of benefits available to them.
From May 1 through July 7, Circle K customers can make a donation to DAV in amounts of $1, $3 or $5 at the point of sale registers at any of their 668 franchise stores located in 29 states.
"At Circle K, we are passionate about giving back to the people and neighborhoods where we work and live, and helping veterans is a cause close to the hearts of many of our customers," said Lisa Geyer, senior director of Circle K Franchise North America. "We know DAV's work with veterans is invaluable and we are very proud to support their national fund-raising campaign as it makes veterans' lives a little easier every day." 
Additionally, on the final night of Circle K Speed Street presented by Coca-Cola, the c-store retailer surprised three teachers with a new 2019 Toyota Camry as part of its "A Driving Force for Education" contest.
Circle K and Coca-Cola Consolidated kicked off the contest earlier this year, asking students and parents within the Charlotte Mecklenburg School District to nominate a deserving high school teacher for a chance to win a new 2019 Toyota Camry.
More than 1,000 nominations poured in, and the Circle K team narrowed the list down to
the top 20. On the final night of Circle K Speed Street, the 20 finalists took the stage to be recognized and Coca-Cola awarded each of them $500 to refresh their classrooms.
This is the second year the teacher giveaway has been part of Circle K Speed Street presented by Coca-Cola, which is produced by the 600 Festival.
CITGO Petroleum Corp.
CITGO selected four educators from across the U.S. to sail aboard the Exploration Vessel (E/V) Nautilus as Nautilus Ambassadors during its 2019 expedition, which kicked off May 9.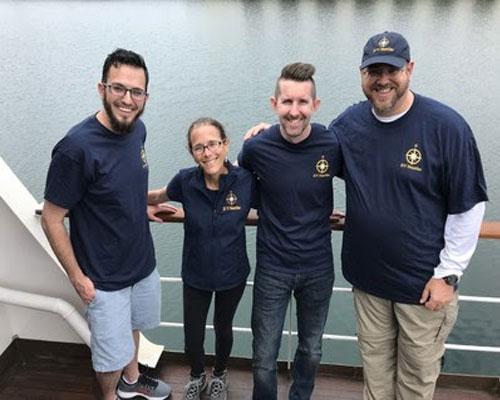 The Nautilus Ambassador Program, which invites teachers aboard the research vessel E/V Nautilus to learn about ocean science, embarked on a four-day voyage offshore of Los Angeles. The program is co-funded by CITGO and the Ocean Exploration Trust (OET), a nonprofit founded by renowned explorer Dr. Robert Ballard to support ocean exploration.
The program is operated by OET and Nautilus Ambassadors are chosen for their passion for learning and involvement in STEM education.
"The 2019 CITGO Nautilus Ambassadors all share a passion for introducing young people to the wonders of science," said CITGO General Manager Community Relations, CSR and Legislative Affairs Larry Elizondo. "These ambassadors are role models for the next generation of scientists, engineers, and educators and we are privileged to be part of their voyage — on the E/V Nautilus and in leading the next generation. We have seen the power of STEM education to inspire young students to pursue bright futures, and we're thrilled to continue our partnership with OET through this exciting experience." 
Since 2014, CITGO and OET have partnered to create a variety of STEM educational opportunities for teachers and students nationwide. The effort is driven by the CITGO STEM Talent Pipeline, a broader initiative promoting partnerships with schools near the company's headquarters and refineries to increase access to quality STEM education.
CITGO also announced that it has raised more than $2.2 million to date for the Muscular Dystrophy Association (MDA). 
Recent golf events in Houston and Lake Charles raised more than $800,000 and $355,000, respectively. Additionally, Shamrock pinup sales at CITGO branded retail locations raised more than $1 million.
Since 1986, CITGO has raised more than $240 million through annual fundraising campaigns that support MDA.
"We've supported the MDA for more than 30 years because we, too, want to find a cure for this devastating disease," said CITGO Executive Vice President Rick Esser. "It's a privilege to help transform lives by funding groundbreaking research and supportive services for the precious families affected by neuromuscular diseases. Our employees, vendors, marketers and retailers remain committed to this effort year after year."
The Confectionery Foundation
The Confectionery Foundation, a nonprofit that aims to build career connections for college undergraduate and graduate students, returned to the Sweets & Snacks Expo for the eighth consecutive year with the Next Generation career program.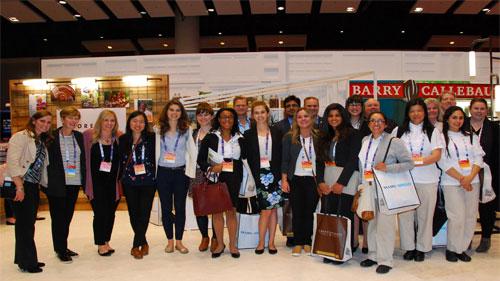 The association hosted 100 students for a career immersion day at the expo, which took place May 21-23 at Chicago's McCormick Place West, where they got an exclusive inside look at the show floor through personalized tours and conversations with industry professionals to gain valuable hands-on experience, and make connections with the more than 750 major companies for future employment opportunities.  
Since 2012 more than 700 students have been introduced to opportunities through the Next Generation program. The class of 2018 was comprised of students representing 24 colleges in 12 states.
Frito-Lay North America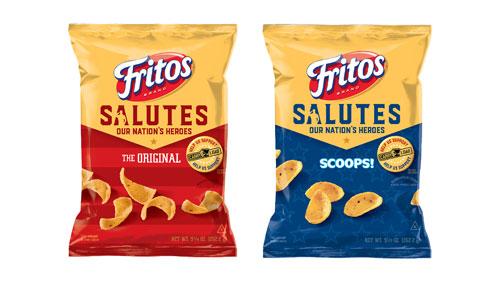 Fritos, the flagship brand of PepsiCo's Frito-Lay division, is teaming up with Carry The Load, a nonprofit dedicated to providing active, meaningful ways to honor and celebrate the sacrifices made by our nation's heroes, to produce nearly 22 million specially marked bags to honor past and present heroes.
The number of bags is symbolic in that it represents the total members who have served in the American military throughout history, including active-duty, according to Frito-Lay.
"There are so many brave men and women who have answered the call to serve our country," said Sadira Furlow, vice president of marketing, Frito-Lay North America. "Paying tribute to these heroes is a longtime commitment for Frito-Lay, and we see this partnership with Carry The Load as an opportunity to inspire Americans to join us in honoring their sacrifice."
In addition to the specially marked bags and donation, Fritos is inviting consumers to join in its mission of honoring our country's heroic men and women. Now through July 12, consumers can take part in the movement by donating to the cause, posting a photo of their salute on social media using #FritosSalutes, or attending a local event that honors the nation's heroes. 
To further its commitment, the brand will also donate $100,000 to Carry The Load to support its ongoing efforts.
The Hershey Co.
The Hershey Co. released its latest Shared Goodness Report, highlighting progress made on sustainability issues such as deforestation, sustainable cocoa sourcing and human rights.
Notable milestones highlighted in the report include:
In 2018, the company nourished 316,837 children, which included producing and providing the vitamin-fortified snack ViVi to 57,700 schoolchildren in Côte d'Ivoire and Ghana. The company also launched The Heartwarming Project to help children create more meaningful connections with each other, reaching more than 6 million children through established partnerships. 

Last year, the company launched Cocoa For Good Strategy, a key component of the company's Shared Business focus area. Hershey is set to meet its goal of 100 percent sustainable cocoa sourcing practices by the end of 2020, with 80 percent of Hershey cocoa certified and sustainably sourced.

Hershey published a new Human Rights Policy in the first quarter of 2019 outlining its commitment to respect human rights throughout its value chain.

The company is combating climate change by working to end deforestation, reduce its carbon footprint and water usage, eliminate waste and address challenges and risks resulting from climate change. Since 2017, the company has added two more zero waste to landfill sites.

The Hershey Company announced a new enterprise wide Environmental Policy and committed to setting meaningful and ambitious greenhouse gas emission reduction goals as part of the Science Based Targets initiative. 

In 2018, Hershey pledged $1 million to construct an updated Hershey Community Center that will host youth afterschool programs, activities for seniors and civic programs. Over the last year, Hershey employees volunteered 133,600 hours and donated $10.9 million in cash and $9.7 million in products. 

Across Hershey's U.S. salaried workforce, women earn 99 cents for every $1 men earn, compared to a national average of 85 cents. In 2018, Hershey was recognized for its progress, receiving its first ever ranking on Diversity Inc.'s 2018 Top 50 Companies.   
"We are dedicated to doing well by doing good, and through our Shared Goodness Promise we are able to place a stronger focus on areas where we can have the biggest positive impact on consumers, communities and the planet," said Jeff King, senior director of global sustainability and social impact at Hershey. "Our progress in areas such as responsible cocoa sourcing and human rights shows the power of partnerships with experts and organizations for supporting sustainable change."
For more information on Hershey's Shared Goodness Promise, click here.
Parker's
Parker's recently donated $25,000 to Savannah-Chatham County Public Schools as part of the company's Fueling the Community charitable initiative, which donates a portion of the proceeds from gas sold on the first Wednesday of each month to area schools.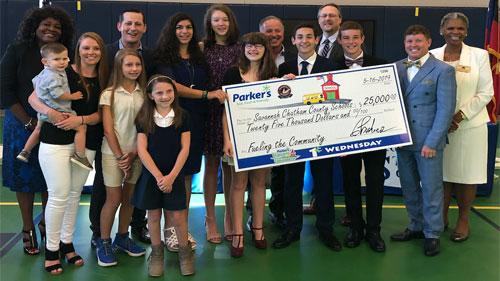 "Savannah is the heartbeat and headquarters of Parker's, and I feel it is our responsibility to nurture future leaders," said Parker's founder and CEO Greg Parker. "At Parker's, we believe education is the tide that floats all ships. Education has the power to transform lives, offer opportunities and strengthen communities."
Parker's launched its charitable initiative in 2011 and donates money to schools in every community where the company operates stores. Parker's has donated nearly $1 million to area schools since the inception of the Fueling the Community program.
Rutter's
Rutter's 17th Annual Children's Charities Golf Outing raised more than $325,000 for central Pennsylvania charities.
Since its beginning in 2003, the two-day golf outing has raised over $1.74 million for children's charities in Central Pennsylvania.
"We could not be more grateful to our supplier partners for their attendance and support of our Annual Golf Outing," noted Rutter's President and CEO Scott Hartman. "Their support allows us the opportunity to give back through the Rutter's Children's Charities initiative."
In the past decade, Rutter's Children's Charities has donated over $6.9 million to support charities in the local communities it serves.
The Pennsylvania c-store retailer also donated $100,000 to the new UPMC Memorial Hospital in York, which is slated to open in August.
Sheetz Inc.
Sheetz For the Kidz, an employee-driven charity helping children in need, donated $601,000 to local Feeding America member food banks to provide hunger relief to children struggling with hunger throughout the states in which Sheetz operates: Pennsylvania, North Carolina, Virginia, West Virginia, Ohio and Maryland.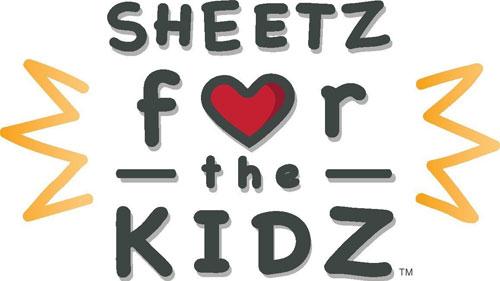 The donation will help provide 6 million meals for children and is part of a new annual commitment to Feeding America, according to Sheetz.
"Sheetz and Sheetz For the Kidz have always been passionate about helping youth that live in the communities we serve," said Sheetz For the Kidz Executive Director Sarah Piper. "For more than 27 years, our employees have helped underprivileged children have a brighter holiday season through Sheetz For the Kidz.
"This new program takes the community support of our stores to the next level as we are very excited to start our partnership with Feeding America," she added. "Thanks to the fundraising efforts led by our employees and the generous support of our customers and business partners, we have the ability to broaden our connection with the communities we serve."
Sparkling Ice
Talking Rain Beverage Co.'s Sparkling Ice partnered with the Honor Fight Network, a nonprofit created to honor veterans, for the fourth consecutive year. As part of the partnership, Puget Sound Honor Flight and Sparkling Ice transport heroes from their hometown of Seattle to Washington, D.C., to visit and reflect at the memorials dedicated to honor their service and sacrifices.
In support of this year's Honor Flight, Sparkling Ice will be releasing new limited-edition case wraps specially designed to promote Honor Flight which are now available in stores nationwide and will be incorporated into in-store displays over Memorial Day and Fourth of July. The wraps will be red, white and blue and feature illustrations of the American flag, military camouflage and silhouettes of soldiers saluting. This marks Sparkling Ice's first year debuting the new wraps in support for Honor Flight.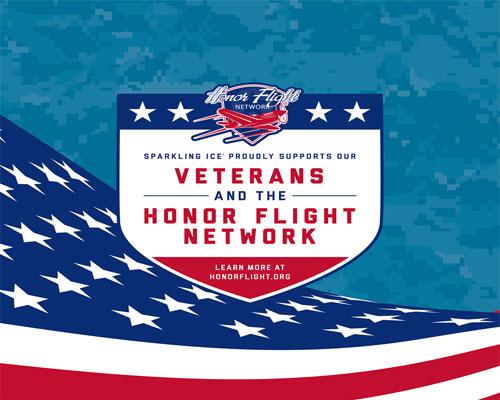 "Our support for The Honor Flight Network began several years ago when I came across an Honor Flight departure at the airport," said Talking Rain's CEO and U.S. Navy Veteran, Chris Hall. "Puget Sound Honor Flight is committed to giving these heroes their 'One Last Mission' and as such, this year marks the first year that I will be taking part in the flight from Seattle to Washington D.C. along with our American veterans.
"Through our continued support and launch of the new wraps, we hope to continue raising awareness for both the organization and all veterans who have served across the country," he continued.
Beyond the new case wraps, Sparkling Ice supports The Honor Flight Network through a patriotic in-store retail program and a series of fundraising efforts. Over the course of their partnership, the brand has raised more than $216,000 for the Honor Flight Network since 2016 and is looking to raise an additional $130,000 through its ongoing initiatives and donations from vendors, partners and individuals.
Twice Daily
Dozens of Twice Daily convenience stores across Williamson County in Tennessee gave out organic lollipops with seed-bearing sticks all day April 19 in celebration of its one-year anniversary of Thrive, the company's new reduced emissions program, which also coincided with Arbor Day.
The lollipops had biodegradable, seed-bearing sticks which can be planted to grow into an herb or flower. Participating locations gave out lollipops, with no purchase necessary, while supplies lasted.
During the Thrive program's first year, Twice Daily planted nearly 12,000 trees in partnership with the Arbor Day Foundation, offsetting emissions from more than 95 million gallons of fuel, according to the convenience retailer.
Weigel's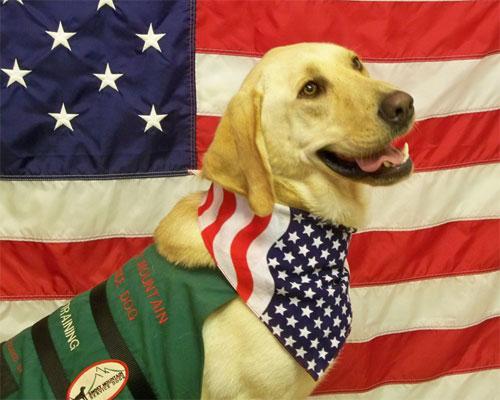 Memorial Day Weekend concluded the start of the fourth annual More Wags for Warriors campaign across all of Weigel's 67 stores that supports Smoky Mountain Service Dogs.
The program provides, at no charge, to veterans in need specially trained service dogs to aid in assistance and companionship. Dogs are trained for many veteran-related disabilities such as providing navigation and assisting in mobility. The cost to raise and train just one service dog is approximately $22,000 before they can be matched to a veteran.
All funds raised during the three-week campaign went to the Smoky Mountain Service Dogs, located on a 10-acre site in Lenoir City, Tenn.