Community Service Spotlight: Clif Bar, High's & Wawa
Get great content like this right in your inbox.
Subscribe
NATIONAL REPORT — Giving back through community service efforts and charitable donations is a positive force that keeps many retailers and suppliers of this industry moving ahead. On a regular basis, Convenience Store News highlights these philanthropic efforts in this special section.
Here are the latest company spotlights:
Aloha Petroleum Ltd.
Aloha Island Mart raised more than $10,000 to support the Partnership for a Healthier America (PHA). Throughout April and May, customers could add a $1 donation at checkout.
"We couldn't be more proud of our customers for their generosity in ensuring that Hawaii's children and families have access to healthy and nutritious foods," said Richard Parry, president and CEO of Aloha Petroleum. "This year, we were able to increase donations to PHA by more than 80 percent, which is significant.
"We look forward to continuing our partnership and providing an expanded selection of healthy food and beverage offerings in our Aloha Island Marts," he added.
Aloha began its partnership with PHA in October 2016.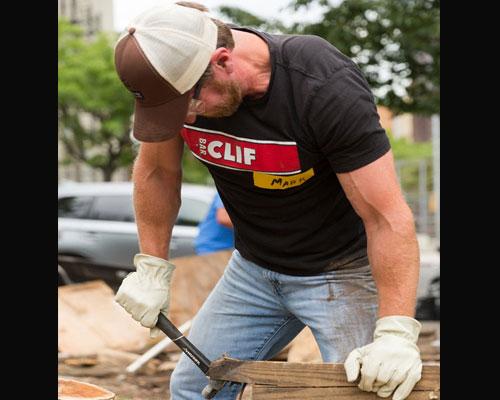 Clif Bar & Co.
Clif Bar & Co., along with 12 other companies, participated in The Bronx Project as part of the Clif Bar's In Good Company, a collaborative community service program supporting community solutions through week-long, hands-on projects focused on food, housing and environmental restoration.
During the project week in The Bronx, N.Y., the team built: 56 garden beds, a children's garden that includes a children's library box, five picnic tables, four new and four refurbished benches, created an herb garden, and leveled the ground and created pathways to provide easy access throughout the garden.
According to Clif Bar, the garden will give students at surrounding schools an opportunity to connect with nature and experience growing, harvesting, preparing and eating organic fruits and vegetables.
Participating companies for the Bronx 2018 project included:
American Licorice

Annie's

Clif Bar & Co.

Clif Bar Baking Co. of Indianapolis

EILEEN FISHER

King Arthur Flour

Klean Kanteen

Organic Valley

QBP

Seventh Generation

States Logistics

Timberland

UNFI
Clif Bar & Co. established the In Good Company campaign in 2008. Since its inception, it has helped develop community gardens, restore forests and wetlands, and build homes across the country.
Cenex Zip Trip
Throughout the month of July, Cenex Zip Trip partnered with The Salvation Army for the annual Backpacks for Kids campaign, which provides backpacks full of school supplies to local families in need.
Customers who made donations added their name to a special flyer that was displayed in store. As a thank you for their donation, contributors received a coupon for a free 20-ounce fountain soda or 16-ounce coffee.
Over the last seven years, Cenex Zip Trip has raised more than $300,000 for Backpacks for Kids. In 2017, Cenex Zip Trip raised more than $71,000.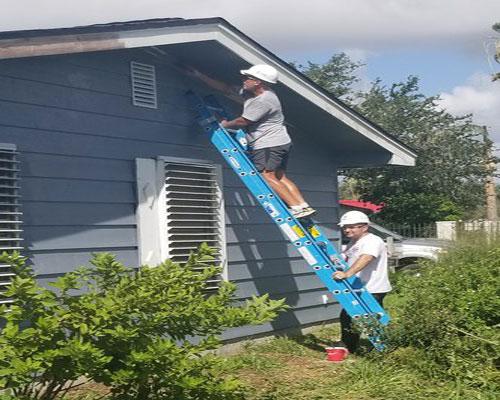 CITGO Petroleum Corp.
CITGO continues to work to rebuild hurricane-damaged homes from Hurricane Harvey. This time around, CITGO Corpus Christi Refinery joined Aransas County Habitat for Humanity in Rockport, Texas, to rebuild the home located at 1917 Cochran Lane.
In February, CITGO announced a donation of up to $1.4 million to Habitat for Humanity's Aransas County affiliate, with the intent of rebuilding homes in the Rockport community. The partnership is part of the CITGO "Fueling Good. Rebuilding Lives." initiative, a larger effort dedicated to community recovery in the wake of Hurricanes Harvey, Irma and Maria.
Following the February announcement, TeamCITGO volunteers began work on debris removal and the rebuild of approximately 24 homes in the Rockport area. These volunteers assist non-profits in completing various projects ranging from the rebuilding of homes to beach cleanups. TeamCITGO will participate in more than five work dates in Rockport during the remainder of this year, according to the company.
"CITGO is proud to contribute funding and volunteer support to our neighbors in Rockport," said Art Klein, vice president and general manager of the Corpus Christi Refinery. "Hurricane Harvey threw everyone for a loop, but the fact that we are able to lift up our community and offer aid is a special privilege and honor."
High's of Baltimore
High's donated $11,000 to help those affected by recent flooding in Ellicott City, Baltimore County and Baltimore City. 
The c-store retailer partnered with The American Red Cross to run a cold dispensed fountain promotion, whereby 10 cents of every cup sold was donated to the cause in addition to independent customer donations. The promotion ran through the entire month of June at all High's locations.
"We have several stores in the area, two of which are in Ellicott City. The flooding hit close to home for us," said High's Advertising and Social Media Manager Meghan Harris. "We saw the problem first hand. The High's team wanted to step up and be part of the solution."
One-hundred percent of proceeds collected were donated directly to The American Red Cross.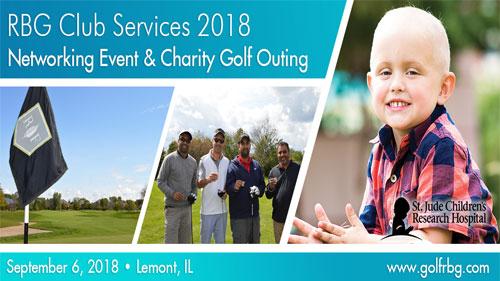 RBG Club Services
RBG Club Services will hold its 18th annual Networking Event and Charity Golf Outing on Sept. 6, which will benefit St. Jude Children's Research Hospital. RBG will be accepting donations before and the day of the event as well as donating proceeds earned from the event.
"Our golf outing is the perfect opportunity to meet with retailers and suppliers and talk about today's convenience retailing topics as well as supporting a great cause," said Jerry Kaforski, manager, Vendor Services, RBG. 
The Hershey Co.
The Hershey Co. was recognized for the sixth time as one of America's 50 most community-minded companies in The Civic 50, an annual recognition from Points of Light for companies that most effectively use their resources to help improve the communities in which they do business. 
In 2017 the company updated its corporate giving strategy to include a renewed focus on the communities where its employees live and work, distributing more than $5 million to 1,100 organizations through Hershey's community giving program. The new strategy focuses on three key areas that help communities thrive: supporting basic needs, educating the workforce of tomorrow, and investing in community and economic development efforts that bring people together.
Hershey has received the Civic 50 award every year since it was created in 2012.
The Spinx Co.
Spinx hosted its 18th annual Charity Classic Golf Tournament, where more than 300 golfers gathered to raise a little more than $100,000. The five beneficiaries of this year's tournament are: the American Red Cross, the Children's Museum of the Upstate, Loaves & Fishes, Pendleton Place and Safe Harbor.
"This fundraiser is important to everyone at SPINX, and I want to personally thank all of our business partners who supported this year's tournament plus the staff and volunteers that worked behind the scenes to make this another successful event," said Stewart Spinks, founder and chairman of The Spinx Co. and the Spinks Family Foundation.
"Our tournament is not only a great day of golfing in beautiful Upstate South Carolina, but it's an opportunity to give back to the communities by supporting organizations that align with our mission to grow healthy children where we live, work and play," he added.
Turkey Hill Minit Markets
The convenience store chain recently allocated donations totaling more than $66,000 to five service organizations in Pennsylvania through fundraising activities associated with music and golf events that Turkey Hill sponsors.
More than $34,000 will be allocated the Pennsylvania Veterans Foundation, which is dedicated to improving the lives of thousands of former service members who live in the Commonwealth. The other four beneficiaries will each receive $8,000:
Caitlin's Smiles, which provides therapeutic creative outlets to lift the spirits of children dealing with serious illness.
Keystone Pet Enhanced Therapy Services, a partnership of volunteers and their companion animals helping people in need of support and encouragement.
Kisses for Kaeden, which raises awareness and funds to support children and adults with heart defects.
The Ann B. Barshinger Cancer Institute, serving the community with a holistic approach to cancer care.
"It is an honor and a privilege to be able to support the incredible work these fine organizations do for our community," said Kim Hoffert, public relations manager. "It's especially exciting that it was such a team effort — we are so grateful to everyone who helps us raise funds through events we organize and sponsor."
Wawa Inc.
The Wawa Foundation donated $50,000 toward the John F. Scarpa Technical Education Center of Cumberland County's STRIVE (Students Training Rigorously In Vocational Education) program, which educates special needs students and helps them reach their full educational and independence potential.
The grant will directly benefit the STRIVE program by allowing the school to improve equipment in culinary, safety, horticulture and business classes. In addition, the funds will be used to cover the school's Special Olympics costs, which include transportation, uniforms, equipment and specialized instructors.
"All of us at Wawa are truly inspired to hear about the incredible work of CCTEC's STRIVE program," Wawa Foundation President Jared Culotta said. "The tremendous opportunity these students receive to develop the skills needed to be independent and employed is phenomenal, and we're happy to support the program."