Constellation Brands Builds Up High-End Beer Portfolio
Get great content like this right in your inbox.
Subscribe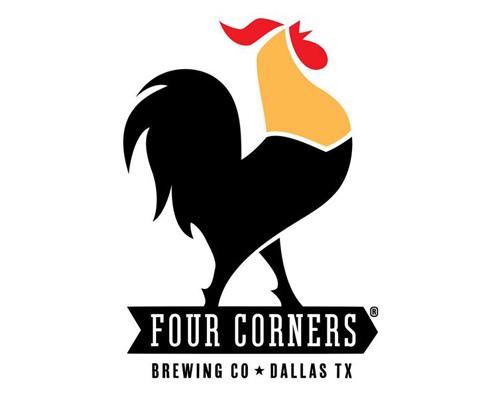 VICTOR, N.Y. — Constellation Brands Inc. acquired of Four Corners Brewing LLC in a move to reinforce its strategy to lead the high-end in the U.S. beer market.
Based in Dallas, Four Corners is a bicultural — Hispanic and American — brand that complements Constellation's existing portfolio. Its flagship brands like Local Buzz Honey-Rye Golden Ale and El Chingón IPA join Constellation's Craft & Specialty Beer Group.
Four Corners was founded in 2012 by longtime friends George Esquivel, Greg Leftwich and Steve Porcari, who set out to create a Dallas brewery that would elevate their hometown and revitalize their city's neighborhoods.
Esquivel, Leftwich and Porcari will continue to lead the management team. Constellation brands is also retaining Four Corners' current employees. Terms of the transaction were not disclosed.
"We like to say that Four Corners Brewing is our collective beer journey, and partnering with Constellation continues that journey by opening amazing possibilities of where our brand and company can go," Esquivel said. "We're proud Texas brewers, and we've always had intent of sharing our brews and our story with as many people as possible. We know Constellation Brands is the right partner to help us do that."
Sales have grown five-fold since 2014, and the brewery expanded capacity from 8,000 barrels in 2016 to 25,000 barrels in 2017. Four Corners has won multiple local awards for both brewing and branding. Most notably, the Four Corners team won D Magazine's 2015 Editors' Choice Award for Best Brewery.
The brewery was also awarded top honors from The Dallas Society of Visual Communications in 2015 winning gold for packaging design and gold for Judge's Choice.
"Four Corners brings a culture that mixes adventure and innovation with elements of heritage and tradition," said Constellation Brands President and Chief Operating Officer Bill Newlands. "It's a compelling opportunity for Constellation because Four Corners' bicultural inspired flavors and branding capitalize on one of the hottest trends in beer — Hispanic influenced products.
"George, Greg and Steve have created beers that are big on flavor, refreshing and pair well with bold Texas cuisine, while creating a brand that embraces and reflects the diversity of its people. We're excited to help them take the brand further," Newlands added.
Victor-based Constellation Brands is an international producer and marketer of beer, wine and spirits with operations in the United States, Mexico, New Zealand, Italy and Canada. Constellation is the No. 3 beer company in the U.S. with high-end imported brands such as Corona Extra, Corona Light, Modelo Especial, Modelo Negra and Pacifico.
The company's beer portfolio also includes Ballast Point and Funky Buddha Brewery.
In addition, its premium wine portfolio includes Robert Mondavi, Clos du Bois, Kim Crawford, Meiomi, Mark West, Black Box, Ruffino and The Prisoner.