10/12/2017
Consumers Choose Crispy Taco as 2017 Lay's 'Do Us a Flavor' Winner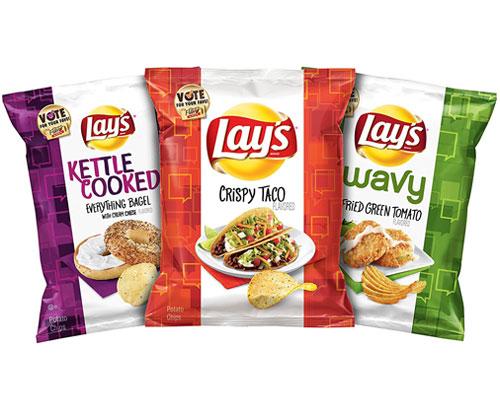 PURCHASE, N.Y. — Fans have voted and one winner has been crowned champion of Lay's potato chips' "Do Us a Flavor" contest.
Lay's — one of the marquee brands from PepsiCo's Frito-Lay division — has named Crispy Taco this year's "Do Us a Flavor" winner. Ellen Sarem, who submitted the idea and is the inspiration behind this year's winning flavor, will take home $1 million as part of her victory.
A San Antonio native, Sarem drew inspiration for the Crispy Taco potato chip from years of working to perfect her taco recipe. Her now-successful and flavorful technique includes fresh ingredients like lettuce, tomato and cheese, proving to be a crowd pleaser, according to Lay's.
"This year's competition was fueled not only by great flavors, but also by the people and stories behind each one of them. We've now introduced a total of 14 flavors to America throughout this iconic contest and, if one thing has remained unchanged, it is that our fans have incredible ideas for the next flavors of Lay's," said Sarah Guzman, senior director of marketing, Frito-Lay. "We've been following along with the fan responses this year, and we are beyond excited to congratulate Ellen on her $1 million flavor idea — Crispy Taco."
PepsiCo has held "Do Us a Flavor" contests in numerous countries with consumers suggesting millions of ideas for chip flavors around the world. In July 2012, the Lay's brand launched its first "Do Us a Flavor" contest in the U.S. The inaugural win resulted in the introduction of Lay's Cheesy Garlic Bread flavor, followed by Lay's Kettle Cooked Wasabi Ginger in 2014, and Lay's Southern Biscuits and Gravy in 2015.
Sarem said she is looking forward to taking a family vacation and setting something aside for her son's future education with her $1-million grand prize. Two runner-up finalists will also each receive $50,000 for their Lay's Kettle Cooked Everything Bagel with Cream Cheese and Lay's Wavy Fried Green Tomato submissions, respectively.
Lay's is one of the brands that makes up Frito-Lay North America, the $15-billion convenient foods division of PepsiCo Inc., which is headquartered in Purchase.