Consumers Enjoying Dessert at All Times of Day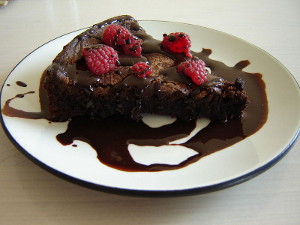 CHICAGO – Consumers view dessert more broadly than as a sweet ending to the dinner meal, according to new research by Technomic. Compared to two years ago, more consumers report eating dessert items during midmorning and midafternoon hours, as both snacks and after meals.
Meanwhile, 40 percent of consumers state that they eat desserts after a meal at least twice a week, up from 36 percent in 2010, according to the 2013 Dessert Consumer Trend Report.
"Consumers aren't holding off on dessert until after dinner. Instead, they're reaching for easily accessible, handheld and portable treats at just about any time of day," said Technomic Executive Vice President Darren Tristano. "Desserts are also functioning as snacks and even meal replacements. Operators will need to look at flavors, portion sizes and evolving needs to satisfy a broad range of consumers' dessert expectations and preferences."
The report is designed to help foodservice executives understand the latest behaviors, preferences and attitudes of consumers regarding desserts, according to Technomic. Other key findings include:
Emotions can drive dessert purchases — Most consumers state they are more likely to eat dessert when they want to treat or reward themselves (78 percent), or are feeling happy (60 percent).
 
Dessert occasions are influenced by the dining party — 44 percent of full-service desserts and 29 percent of limited-service desserts are shared.
 
Consumers want healthier desserts and smaller portions — Consumers desire healthier desserts, especially low-calorie and sugar-free options, and 36 percent of consumers state they are more likely to order dessert if a mini portion is available.
The Dessert Consumer Trend Report provides comprehensive research on the latest menu and consumer trends for these offerings and is organized into four major sections: Menu insights, Consumer insights, Outlook: Trends to Watch, and Profiles.