Convenience Distribution Business Exchange Reaches Milestone
Get great content like this right in your inbox.
Subscribe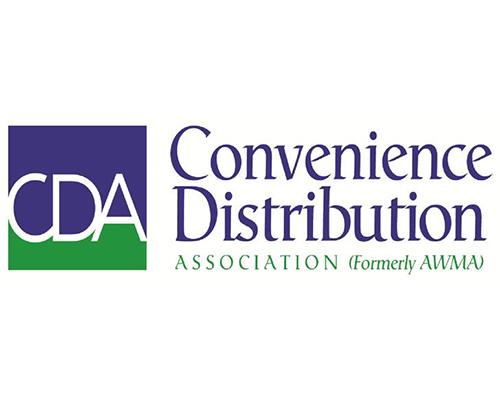 CHICAGO — Convenience industry distributors and suppliers from across the United States gathered for the 20th anniversary of the Convenience Distribution Association's (CDA) Convenience Distribution Business Exchange (CDBX).
Held Sept. 11-14 at the Westin Michigan Avenue in Chicago, the event brought together trading partners for top-to-top private meetings to discuss key issues, resolve problems and make plans for the remainder of 2017 and beyond.
Prior to the meetings, the CDA board of directors and committees met to discuss the its key service areas, including education, industry relations, government relations and more, with CDA members and staff.
"CDA is your association," said Kimberly Bolin, CDA president and CEO, at the CDA awards luncheon on Sept. 12. "The staff and I are here to carry out CDA's mission. We, the staff, can armchair quarterback all day long, but that doesn't always translate to what your needs are for your business to maximize success and profitability."
Bolin noted the important contribution CDA distributors make to the industry: They employ more than 50,000 people, have more than 11,000 trucks on the road and serve more than 300,000 customer accounts. She also credited the 20-year event for pushing business forward for both suppliers and distributors.
"The strength of this meeting for two decades is the result of your continued engagement," she said.
The CDA annual membership meeting followed the awards luncheon. During the meeting, the slate for the 2018 board of directors was presented and elected, and status reports were given on CDA events and programs, as well as committee updates. Bolin stated that an annual membership meeting will be held each year during CDBX to ensure transparency and effective communication with members.
At the awards luncheon, Vivi Penninti, advisor at Management Science Associates Inc. (MSA), received CDA's Dean of the Industry Award. Penninti is known for developing the InfoMetrics data program, in which more than 60 distributors use to increase efficiency and boost sales. The project is operated by InfoRhythm, which was launched by Penninti before being acquired by MSA in March.
"InfoMetrics has become an invaluable resource for increasing numbers of CDA distributor members since its inception in 2010 and it wouldn't have happened without the commitment and passionate determination of Viv Penninti," Bolin said. "He has a brilliant mind and understands the importance of information technology to distributors and the untapped potential that can be achieved if that information is used effectively. The technological tools that have been developed through Viv's leadership now help to make that possible — and there are more to come."
InfoMetrics provides real-time sales data covering more than 170,000 unique UPCs and more than 100,000 stores across the United States.
"Viv views our industry in a bipolar way," said Mark Davenport, president of Core-Mark International's Carolina Division. "He loves the folks in it. He loves the business. He sees a huge opportunity for distributors and trading partners alike."
At the event CDA announced that Kevin Barney, executive vice president, sales and marketing for Virginia-Beach, Va.-based Atlantic Dominion Distributors, will serve as its new chair for 2018.
"I have had the privilege to serve with Kevin Barney over the last several years on the executive committee and I have witnessed his dedication to our organization and industry," said 2017 Chair Susie Douglas Munson, of Conway, Ark.-based Douglas Cos. "Kevin is going to bring a diverse perspective, smart leadership and amazing energy to CDA as he leads our board and committees in 2018. I am excited and confident in Kevin's ability to strengthen our industry partnerships and direct the initiatives that are important to our members."
Barney's experience in the industry goes back to his childhood, when his father, Frank Barney, who worked in sales with R.J. Reynolds Tobacco (RJR) for 38 years, tasked him with calling wholesalers and retailers to help put together deals and displays. Barney began working for RJR himself in 1980 until he moved to Old Dominion Tobacco Co./Atlantic Dominion Distributors in 1998.
"I am honored to serve as CDA chair and look forward to working with Kimberly Bolin and staff, the executive committee, the board of directors and all members of the CDA," Barney said. "As a member of the executive committee over the last 4 years, we have implemented many measures that allow the CDA to serve its members. We have enhanced and are continuing to develop the Marketplace event. The CDBX continues to be an important event connecting members with manufacturers to review business and uncover opportunity for mutual growth. The CDA educational platform has allowed members to access information and participate in online educational seminars at the click of a mouse."
Barney also spoke in favor of CDA's restructured legislative arm and emphasis on working with state association directors to address legislative issues as they arise. "Now more than ever we need member involvement in helping shape the laws effecting our businesses," he said.
"Kevin comes into the chairmanship as a strong, seasoned leader having served on CDA's executive committee for three years," Bolin added. "He brings tremendous insight to the leadership and recognizes the importance of healthy relationships between distributor, supplier and those allied to the industry. He will continue to lead us down the path of success."