Convenience Store News' Convenience Foodservice Exchange to Tackle Rebuilding Foodservice Amidst COVID-19
Get great content like this right in your inbox.
Subscribe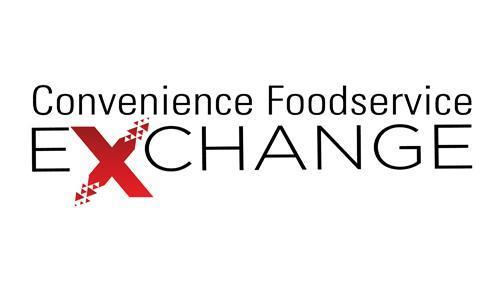 NATIONAL REPORT — Recent Convenience Store News research found that more than half of consumers are shopping less at convenience stores during the coronavirus pandemic than before, and the foodservice category is one of the hardest-hit areas of the store.
Every retailer in the c-store industry has been impacted by COVID-19, but many have put strategies in place to gain the trust of consumers and to reinvigorate sales in the foodservice category, which is critical to the future success of the convenience store industry.
In a few days, as part of the 2020 Convenience Store News Convenience Foodservice Exchange (CFX) event, c-store retailers will share their thoughts on the current situation and discuss how they are meeting the needs of the evolving consumer in this COVID-19 world.
Due to continued concerns about travel and in-person meetings with the pandemic, CFX will be presented as a two-day virtual meeting, taking place Nov. 17-18 from 1 p.m. to 4 p.m. eastern time each day.
One of the highlights of this year's event will be a special retailer panel featuring foodservice category leaders from three food-forward c-store chains: Kwik Trip Inc. in La Crosse, Wis., Choice Market in Denver; and Rutter's in York, Pa.
Paul Servais, retail foodservice director at Kwik Trip; Mike Fogarty, founder and CEO of Choice Market; and Robert Perkins, vice president of marketing at Rutter's will detail how their best-in-class chains are meeting the challenges presented by the pandemic.
The online version of CSNews' annual summit for exploring food trends, operations, food safety and technology will kick off at 1 p.m. eastern time on Nov. 17 with a series of quick-hitting, 30-minute education sessions; a fireside chat with Courtney Williams, a former Sheetz Inc. and Family Express Corp. foodservice executive; and a session from the Culinary Institute of America's leading consultant on food safety. Small-group breakout sessions on prepared foods, dispensed beverages, design and operations, and technology are also slated.
Day two, beginning at 1 p.m. eastern time on Nov. 18, will feature education sessions from Kay Segel, president of Business Accelerator Team, and Frank White of WhiteKnight Marketing; as well as more interactive small-group breakout sessions and the retailer panel.
In addition to the educational program, this year's CFX will be capped off each day with the presentation of the 2020 CSNews Foodservice Innovators Awards.
On Nov. 17, awards will be presented to:
Hot Beverages Innovator of the Year: 7-Eleven Inc. (Jawad Bisbis, vice president of proprietary beverages, accepting)
Foodservice Innovator to Watch: Enmarket (Ryan Krebs, director of foodservice, accepting)
Foodservice Innovator of the Year: Alimentation Couche-Tard Inc./Circle K (David Hall, vice president of global foodservice, accepting)
On Nov. 18, awards will be presented to:
Prepared Foods Innovator of the Year: Kwik Chek (Kevin Smartt, CEO, accepting)
Cold/Frozen Beverages Innovator of the Year: Kwik Trip (Servais accepting)
Through this year's CFX program, convenience foodservice operators and their supplier partners will get the opportunity gather online via a technology platform that encourages networking and idea exchange, and collaborate to develop a blueprint for foodservice success in a post COVID-19 world.
Click here to register. Retailer registration is free.