Couche-Tard Helps Rebuild Haitian Orphanage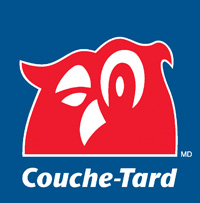 MONTREAL -- Couche-Tard embarked on an ambitious plan to reduce water consumption in its stores by 30 percent through the use of EnviroTower water conditioning technology. The EnviroTower system has already been installed in 37 Fresh & Easy locations and will be incorporated into all new stores, including the nine Fresh & Easy stores opening in California next month.

A Quebec-run orphanage in Haiti that was reduced to rubble in January's devastating earthquake will be rebuilt bigger and better than before, thanks, in part, to funding from Couche-Tard , reported the Toronto Sun.

Oxfam-Quebec raised 60 percent of the $1.4-million project funds needed to reconstruct and expand the Espoir d'enfants Orphanage and School near the Haitian capital of Port-au-Prince.

The reconstruction project has since received backing from Couche-Tard, construction giant Pomerleau, Air Transat, Scotia Bank and others.

Not only will the orphanage be rebuilt, it will now house 100 children -- up from 60 -- and offer free education to 400 youth in a suburb of the Haitian capital of Port-au-Prince.

"For the generations to come, in one of the poorest neighborhoods in the area, they will have the chance to learn, math, reading, writing," said Marquis Giguere, head of fundraising for Oxfam-Quebec. "It's the first thing we have to give these kids."

The orphans who lived in the building before the tremor are now surviving in tents, with little access to food, running water and toilets.

The multifaceted project will be built in partnership with both Quebec and Haitian workers according to Canadian norms, and will include safe sources of water, electricity and food in case of future emergencies.