Couche-Tard Still Eyeing Acquisitions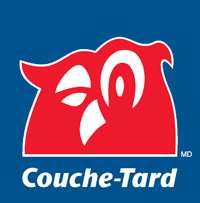 TORONTO -- Undeterred by the collapse of its $2 billion bid for U.S. competitor Casey's General Stores this fall, Alimentation Couche-Tard Inc. said it will seek new opportunities to expand its convenience store network, Reuters reported.
The company, which is Canada's largest convenience store operator, restated its determination to grow through acquisitions as it reported a stronger-than-expected increase in its second quarter earnings, and raised its dividend by 25 percent.
Its shares rose more than 3 percent. Derek Dley, an analyst with Canaccord Genuity, told Reuters that given Couche-Tard's healthy balance sheet, it will likely put some of that cash to use to make acquisitions. During its second quarter, ended Oct. 10, Couche-Tard acquired 25 stores in five separate deals, most of them located in central Indiana and the Mobile, Ala., area. The Montreal-based company now operates more than 5,800 stores under banners including Mac's and Circle K.
"I think at some point, they're going to look for something a little bigger," Dley said. "I don't know if they're going to be able to find anything of the same magnitude as Casey's would've been."
Earlier this year, Couche-Tard was embroiled in a hostile attempt to take over Casey's General Stores, which repeatedly rejected its offer. Eventually, industry leader 7-Eleven made a counteroffer that trumped Couche-Tard's, leading the Canadian company to abandon its bid. Casey's talks with 7-Eleven eventually ended without a deal, the report stated.
"Although we decided not to pursue our offer on the acquisition of Casey's, we continue our growth efforts," Couche-Tard Chief Executive Alain Bouchard told analysts during a Webcast.
He said, however, that the acquisition environment in the United States is quiet. "We are looking at other opportunities that may prove to be interesting ... Acquisition is one way for us to create value. But our focus on sales, margins and efficiency is also part of the equation."
For Couche-Tard's second quarter, net earnings rose to $105.6 million, from $88.2 million in the year-before quarter. The company attributed the increase to higher merchandise and service sales, bigger gasoline margins and a stronger Canadian dollar, among other factors.
Total revenue for the quarter rose 10.5 percent to $4.2 billion. Same-store merchandise sales were up 4.9 percent in the United States and 1.6 percent in Canada.