Couche-Tard Takes Major Step on EV Charging Front in Europe
Get great content like this right in your inbox.
Subscribe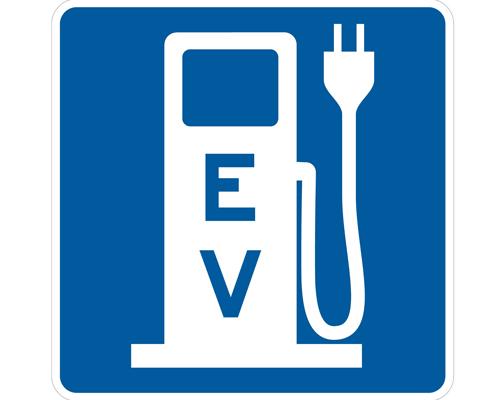 LAVAL, Quebec — After piloting electric vehicle charging stations in Norway, Alimentation Couche-Tard is expanding the effort across its European network.
Through its network of Circle K convenience stores in Europe, Couche-Tard joined forces with Ionity to create a network of high-power chargers (HPC) across Europe to enable long-distance e-mobility.
Munich-based Ionity is a joint venture of BMW Group, Daimler AG, Ford Motor Co. and Volkswagen Group with Audi & Porsche.
According to the two companies, the network is based on the Combined Charging System (CCS) standard; and power levels up to 350 kW make it possible to significantly reduce charging time compared to existing systems.
"We are proud and excited to partner up with Ionity in creating the highest-powered charging network in Europe. The initiative underscores Circle K's commitment to being a part of mobility solutions in our core markets. We want to make it easy for our customers to take part in the technology advancements allowing fast charging for long-distance electric mobility for the first time," Jacob Schram, group president Circle K Europe, said in a release.
"This will be a new part of our offer in these European BEV-markets. At Couche-Tard we believe that this opportunity allows us as a company to evaluate and learn from this new venture," Schram added.
Ionity's network will consist of approximately 400 HPC stations to enable long-distance travel in Europe across multiple countries. Circle K and Ionity will initially roll out 60 sites.
Each site will have on average six high-power charging points. Circle K will be the network partner in seven countries. It is planned to establish the next generation EV chargers on sites in Norway, Sweden, Denmark, Ireland, Lithuania, Latvia and Estonia.
"The extensive Circle K network of stations provides excellent locations, and they already have good experience in providing electrical charging. Our companies have a common goal in providing fast, innovative and comfortable charging solutions for our customers," said Ionity CEO Michael Hajesch.
Calling the technology "cutting edge," Couche-Tard President and CEO Brian Hannasch said the partnership has been "in the works for quite some time." The charging stations will begin deploying at Circle K stores across the Baltics, Scandinavia and Ireland this year; and the rollout will be completed in the following two years.
"The goal is to evaluate and learn the years ahead about the potential of this technology as well as other vehicle-related advancements, while also expanding the company's traditional fuel offerings and increasing traffic inside its convenience stores," Brian Hannasch, president and CEO of Couche-Tard, said during the company's second-quarter earnings call on Nov. 28.
As Hannasch pointed out in July, owners of electric vehicles (EVs) in Norway have access to HOV lanes, the bus lanes, free parking and electricity, "so there are a lot of perks that have incentivized the consumer around electric. And it's a material part of new car sales."
As a result, Couche-Tard was taking a proactive approach in using Norway as a laboratory to understand how the retailer can continue to drive traffic to its c-stores, as CSNews Online previously reported.
"This is just one step in our strategy to become, and remain, a leader in mobility. We are very happy to have Norway as a laboratory, to participate in EV, understanding how it affects our trips, our consumers' behaviors in stores, and other ways we can deepen our relationships with those consumers while participating in this space," Hannasch said on Nov. 28.
Circle K's parent company, Alimentation Couche-Tard Inc., operates 2,754 convenience stores in Europe, comprising a broad retail network across nine countries.