Couche-Tard Updates Status of Circle K Rebranding
Get great content like this right in your inbox.
Subscribe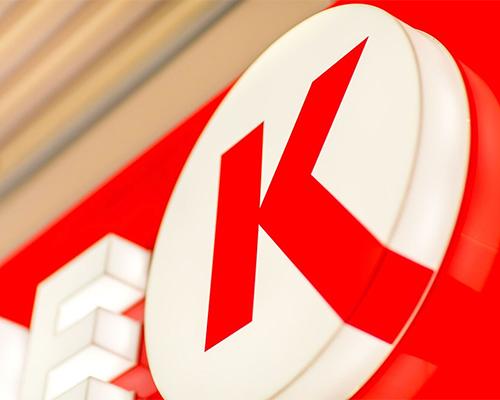 LAVAL, Quebec — Alimentation Couche-Tard Inc.'s new global Circle K brand is on the move. To date, the convenience store retailer has rebranded more than 2,500 sites in North America and 1,450 sites in Europe — where efforts have been completed in the Baltics, with Poland not far behind.
In the United States, the rebranding effort is set to move west from former The Pantry Inc. locations in the Southeast now into the Midwest, Couche-Tard President and CEO Brian Hannasch said during the company's third-quarter fiscal 2018 earnings call on March 21.
In addition, rebranding efforts have begun in Russia; will move to Ireland this spring; and Couche-Tard has begun the transformation of Mac's locations in Canada to the new Circle K brand.
"The global rebranding continues to be one of our central priorities and we're seeing impressive activation at the stores, as well as consumer acceptance," Hannasch said.
At the same time, Couche-Tard is building new sites and reinvesting in its network.
"This quarter, we will complete the construction, relocation or rebuild of 22 new sites, reaching a total of 66 stores since the beginning of the [2018] fiscal year," the chief executive said. "Over the course of 2018, we will build over 100 new sites, as we've done each of the last four years. Consumer response to our new builds has been consistently strong at both the new builds, rebuilds and relocations."
As of Feb. 4, Laval-based Couche-Tard's network comprised 10,020 convenience stores throughout North America, including 8,698 stores with road transportation fuel dispensing. Its North American network consists of 19 business units, including 15 in the U.S. covering 48 states and four in Canada covering all 10 provinces.
In addition, through CrossAmerica Partners LP, Couche-Tard supplies road transportation fuel under various brands to more than 1,300 locations in the U.S.
In Europe, Couche-Tard operates a retail network across Scandinavia, Ireland, Poland, the Baltics and Russia through 10 business units. As of Feb. 4, Couche-Tard's European network comprised 2,730 stores, the majority of which offer road transportation fuel and convenience products, while the others are unmanned automated fuel stations which only offer road transportation fuel. 
In addition, under licensing agreements, more than 1,900 stores are operated under the Circle K banner in 14 other countries and territories, which brings the worldwide Circle K total network to more than 15,900 stores.