Couche-Tard Weathers Storms to Notch a Record Q2 FY2018
Get great content like this right in your inbox.
Subscribe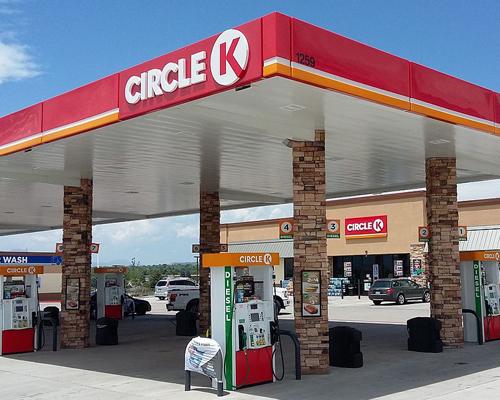 LAVAL, Quebec — The second quarter of its fiscal year 2018 was a record period for Alimentation Couche-Tard Inc., despite back-to-back hurricanes that struck several of its markets in the United States.
For the quarter, the company reported adjusted net earnings were approximately $458 million compared with $328 million for the second quarter of fiscal year 2017. The record earnings were driven by positive contributions from newly acquired CST and CrossAmerica assets, and strong fuel margins across the networks, according to President and CEO Brian Hannasch.
"I want to acknowledge the strength of these earnings in light of the extraordinary challenges faced by many of our people during the quarter due to Hurricane Harvey in Texas and Hurricane Irma in the Southeast U.S., particularly Florida," he said during the company's second-quarter earnings call on Nov. 28.
At one point, the retailer had more than 1,300 of its convenience stores closed during the storms, including every store at one time in its Florida market.
"Our first priority was the safety of our employees and we're all relieved we had no injuries during the hurricanes. Our largest impact was loss of sales and incremental expenses replacing inventories and cleaning up our sites," Hannasch said.
He estimated these events have a combined negative impact of a loss of 3,000 store days of merchandise and service sales, and the estimated loss of more than 5,700 store days in road transportation fuel sales.
"As of today, I am very pleased to report that our network — except for two sites in Florida — is fully back online serving our communities. This is truly exceptional and thanks to the extraordinary hard work by the teams of the impacted business units," the president and CEO expressed.
"I cannot overestimate the commitment and determination shown by our employees, even while many of them faced their own personal losses during these storms," he added.
Shifting to fuel, total road transportation fuel volumes grew by 21.5 percent during the quarter, compared to the same quarter last year. Same-store road transportation fuel volumes in the United States were "strongly impacted" by both hurricanes, Hannasch noted.
In the company's CST network, which has a strong presence in Texas, same-store road transportation fuel volumes decreased by 5.1 percent while they decreased by 0.7 percent in Couche-Tard's heritage U.S. network, according to the chief executive.
In Canada, excluding the CST sites, same-store road transportation fuel volumes decreased by 2.3 percent — mainly the result of poor weather conditions in the eastern half of the country. Same-store volumes decreased slightly by just .2 percent in Europe, he added.
"While these volumes were a bit soft for the reasons mentioned, the road transportation gross margin dollars in the United States had a strong increase of 4.83 cents per gallon year over year, while margins in Europe and Canada also increased slightly in the quarter with Canada being driven by strong performance of our Esso acquisition in Ontario and Quebec," Hannasch explained.
"As for the convenience sector, in the second quarter we continued to develop many long-term initiatives to increase traffic into our stores and drive sales," he continued.
Total merchandise and services revenues were $3.1 billion, an increase of 23 percent. Same‑store merchandise revenues — excluding the CST Brands Inc. stores network — increased by 0.7 percent in the U.S. and by 1.6 percent in Europe, while decreasing by 1.6 percent in Canada.
Merchandise and service gross margin slightly decreased by 0.1 percent in the U.S. to 33.2 percent due to the integration of the CST stores. Excluding the CST stores, gross margin in the U.S. increased by 0.2 percent to 33.5 percent. Merchandise and service gross margin increased by 0.6 percent in Europe to 42 percent, and by 1 percent in Canada to 34.6 percent.
For the second quarter of fiscal year 2018, net earnings attributable to shareholders were $435.3 million compared to $321.5 million in the same quarter last fiscal year. For the first half of FY 2018, net earnings were $800 million vs. $644.3 million for the comparable period for FY 2017 — and increase of 24.2 percent, according to Claude Tessier, chief financial officer.
As of Oct. 15, Laval-based Couche-Tard's network comprised 9,465 convenience stores throughout North America, including 8,135 stores with road transportation fuel dispensing. Its North American network consists of 18 business units, including 14 in the U.S. covering 41 states, and four in Canada covering all 10 provinces.
In addition, through CrossAmerica Partners LP, Couche-Tard supplies road transportation fuel under various brands to more than 1,200 locations in the United States.
In Europe, Couche-Tard operates a broad retail network across Scandinavia, Ireland, Poland, the Baltics and Russia through 10 business units. As of Oct.15, Couche-Tard's network comprised 2,750 stores, the majority of which offer road transportation fuel and convenience products while the others are unmanned automated fuel stations which only offer road transportation fuel.
In addition, under licensing agreements, more than 1,800 stores are operated under the Circle K banner in 14 other countries and territories: China, Costa Rica, Egypt, Guam, Honduras, Hong Kong, Indonesia, Macau, Malaysia, Mexico, the Philippines, Saudi Arabia, the United Arab Emirates and Vietnam.