Couche-Tard Works to Share Strengths From Recent M&A Deals
Get great content like this right in your inbox.
Subscribe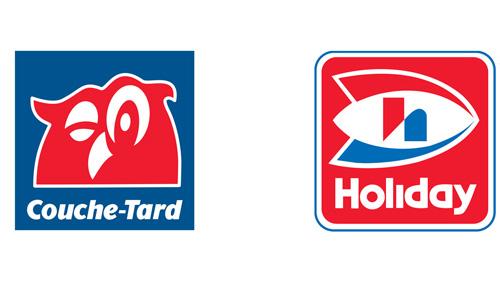 LAVAL, Quebec — After an active year of acquisitions, Alimentation Couche-Tard Inc. weathered some struggles, but the company is now seeing upside to the integration of two major deals.
In June, the convenience store retailer officially took ownership of CST Brands Inc., which had been experiencing some negative trends before the deal closed. Couche-Tard then ended the year by closing its acquisition of Holiday Cos. and the Holiday Stationstores network.
During the company's third-quarter fiscal 2018 earnings call on March 21, Couche-Tard President and CEO Brian Hannasch called the Holiday transaction "a clear and exciting focus" of its most recent quarter. 
At closing, the Holiday network consisted of 516 sites, including 373 company-owned sites; two food commissaries that supply a majority of the stores; a fuel terminal in the Minneapolis-St. Paul market; and a car wash network.
With a strong presence in the Upper Midwest, the Holiday deal brings Couche-Tard into 48 of the 50 U.S. states.
"During the past several months, we've spent a lot of time with the Holiday team both visiting its sites and its operations, and we continue to be very impressed with the network sustainable record of solid and consistent growth, the customer experience in its stores, extensive food journey, and loyalty programs," Hannasch said during the call. 
"As a result, for the first time in our history of doing acquisitions, we're assigning a dedicated senior leadership person in-team to identify and help implement reverse synergies of Holiday's best practices back into the broader Couche-Tard organization," he added.
In terms of synergies with the Holiday purchase, Couche-Tard's goal is $50 million to $60 million over the next three years.
"These synergies will come firmly from reductions in operating and administrative costs from improvement in fuel and merchandise distribution and supply costs, as well as from retail pricing optimization," explained Couche-Tard Chief Financial Officer Claude Tessier.
Speaking of the CST transaction, Hannasch noted that the company is pleased with the integration and is revising its synergy targets to $215 million over three years, up from $150 million to $200 million. As of Feb. 4, the synergies run rate for the CST acquisition reached approximately $103 million.
"Our operations and shared services teams have worked very hard at the CST sites to improve layout, as well as implement our signature programs and push strategic promotions. As a result, we are seeing solid progress and reverse in the negative sales trends CST was experiencing prior to the acquisition, both in the fuel and merchandise," the chief  executive said. "We expect this work to continue, along with our upcoming rebranding of Circle K to continue to build on this momentum we are seeing now."
Couche-Tard has completed the rebranding of all CST's Canada sites in Quebec to the Couche-Tard brand and transformed the stores' layouts to the Couche-Tard floorplan and its private label brands. These moves are having a positive impact on same-store merchandise revenues.
"I am confident that the entire company will benefit from the learning surrounding our valuation of Holiday's best practices both in these operations in the store and then in offices," Hannasch said. "I'm also very pleased with the work being done to the CST sites, including the consumer offer and, again, a lot of great people in both networks.
"Both the synergies that we're seeing from that purchase and the improvement of same-store sales trends are very encouraging at CST," he continued. "Over the months ahead, we will continue to focus on the integration and rebranding of the new sites, as well as increasing traffic and basket size in all of our network."
As of Feb. 4, Laval-based Couche-Tard's network comprised 10,020 convenience stores throughout North America, including 8,698 stores with road transportation fuel dispensing. Its North American network consists of 19 business units, including 15 in the United States covering 48 states and four in Canada covering all 10 provinces.
In addition, through CrossAmerica Partners LP, Couche-Tard supplies road transportation fuel under various brands to more than 1,300 locations in the U.S.
In Europe, Couche-Tard operates a retail network across Scandinavia, Ireland, Poland, the Baltics and Russia through 10 business units. As of Feb. 4, Couche-Tard's European network comprised 2,730 stores, the majority of which offer road transportation fuel and convenience products, while the others are unmanned automated fuel stations that only offer road transportation fuel.
In addition, under licensing agreements, more than 1,900 stores are operated under the Circle K banner in 14 other countries and territories, which brings the worldwide Circle K total network to more than 15,900 stores.