12/18/2017
Couche-Tard & Holiday Tie-Up to Become Official This Week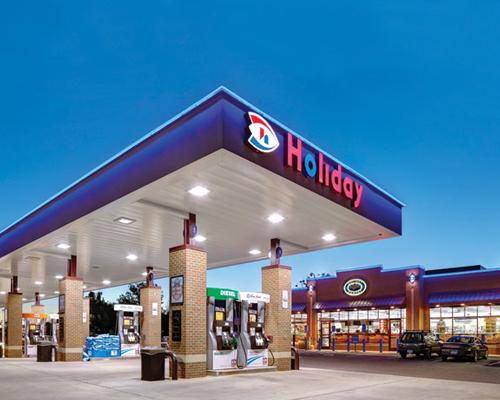 LAVAL, Quebec — Alimentation Couche-Tard Inc. is days away from growing its presence in the Midwest.
The Circle K parent company obtained clearance from the U.S. Federal Trade Commission (FTC) to acquire all of the issued and outstanding equity interest of Holiday Stationstores Inc. and certain affiliated companies.
The greenlight puts the deal on track to close Friday, Dec. 22. 
As part of the FTC clearance, Couche-Tard is selling 10 sites, including one Holiday site and nine CrossAmerica Partners LP sites.
The FTC will approve the buyer or buyers within 120 days after the Decision and Order is issued, according to the company. Couche-Tard will operate the sites until it completes the divestures.
As CSNews Online reported in July, the Laval-based retailer signed an agreement with Holiday Cos. to acquire all the issued and outstanding shares of Holiday and certain affiliated companies. The Midwest-based Holiday's main assets consist of 522 company-operated and franchise locations in 10 U.S. states, two food commissaries, and a fuel terminal.
"We are very excited to announce this new addition to the Couche-Tard family," said Brian Hannasch, president and CEO of Couche-Tard. "The Holiday assets are a strong strategic fit for our business and expands the corporation's reach to 48 of the 50 U.S. states.
"Adding the Holiday stores, commissaries and fuel terminal as well as its highly successful programs and employees pushes us further in our journey to become the world's preferred destination for convenience and fuel," Hannasch added.
Couche-Tard revealed in October it plans to keep the Holiday banner in play.
As of Oct. 15, Couche-Tard's North American network comprised 9,465 convenience stores, including 8,135 stores with road transportation fuel dispensing. Its North American network consists of 18 business units, including 14 in the United States covering 41 states and four in Canada covering all 10 provinces.
In addition, through CrossAmerica Partners LP, Couche-Tard supplies road transportation fuel under various brands to more than 1,200 locations in the United States.