Court Briefs Challenge FDA's Marketing Rules for E-Cigarettes
Get great content like this right in your inbox.
Subscribe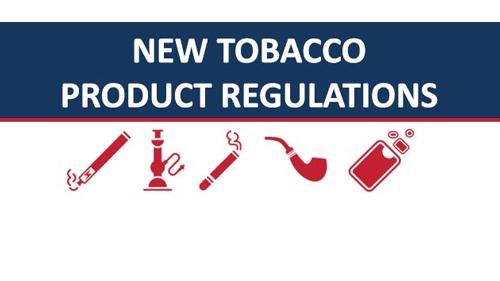 WASHINGTON, D.C. — The legal battle over federal regulations for electronic cigarettes continues to heat up.
On Feb. 20, NJOY LLC asked a court to reverse a lower court's decision that blocks e-cigarette companies from describing their products to consumers on the grounds that it violates the First Amendment of the U.S. Constitution and prevents the public from obtaining important health information.
In a separate move, Iowa Attorney General Thomas Miller filed his own brief, asking the court to allow manufacturers to provide information to help consumers make informed decisions about their health.
Both NJOY and Iowa Attorney General Tom Miller filed amicus briefs with the U.S. Court of Appeals for the District of Columbia. The briefs were filed in support of an appeal filed by another e-cigarette manufacturer, Nicopure Labs LLC, which previously sued the Food and Drug Administration (FDA) in 2016 and is appealing decisions made in that case. 
At issue is the FDA's implementation of the Family Smoking Prevention and Tobacco Control Act's Modified Risk Tobacco Product rule that applies the same marketing restrictions as traditional cigarettes to electronic cigarettes.
Under the rule, e-cigarette manufacturers can't disclose information that vaping products are less harmful than combustible cigarettes without approval from the FDA.
"There is compelling evidence in this case that the FDA's misguided paternalism is not merely constitutionally unjustified, but could also have grave public-health consequences," NJOY said in the brief. "The emerging scientific consensus is that e-cigarettes are vastly less likely to cause cancer, heart disease, and other serious ailments than combustible cigarettes.
"The FDA's ban on truthful, non-misleading statements about the relative health risks of e-cigarettes and the substances contained in e-cigarette vapor will inevitably keep millions of smokers from hearing facts that could persuade them to switch to e‑cigarettes — a decision that could ultimately save their lives," NJOY's brief continued.
NJOY CEO Douglas Teitelbaum said the company believed it was critical to file this brief to raise the public's awareness that e-cigarettes have been shown in studies to be a safer alternative to smoking and that they should be used by smokers who cannot, or will not, quit with an FDA-approved cessation aid.
"This is first and foremost a public safety issue. At NJOY, we want to use our platform and resources to counter a misinformation epidemic where over 61 percent of the smokers in this country believe there is no material difference between e-cigarettes and tobacco cigarettes," Teitelbaum said. "This has to change."
Scottsdale, Ariz.-based NJOY LLC is an independent electronic nicotine delivery system company. 
In a separate filing, Iowa's attorney general said the current rules place "a roadblock in public health advocates' path and frustrates harm-reduction objectives by requiring pre-market review of truthful, non-misleading claims that compare the health risks of using combustible tobacco products to the reduced health risks of using" electronic nicotine delivery systems (ENDS) or e-cigarettes.
"The FDA accepts the overwhelming consensus among researchers: that ENDS are less harmful than combustible tobacco. Iowa wants smokers to hear that message from ENDS manufacturers at the point of sale (and everywhere else) until it changes their behavior — because when it does, it will have saved their lives," according to Miller's brief.
The briefs on behalf of Nicopure's case comes as the FDA faces similar new challenges over its rules for electronic cigarettes. According to The Hill, the Pacific Legal Foundation lawsuits on behalf of vaping businesses in district courts in the District of Columbia, Minnesota and Texas in late January.
In the lawsuits, the foundation argues the FDA's deeming rule violates the First Amendment because it allows the agency to treat many nontobacco vaping products as if they were tobacco products regulated by the Tobacco Control Act, the news outlet reported.
"Thanks to the deeming rule, anyone who manufactures or sells a vaping product must obtain FDA's preapproval before engaging in truthful speech concerning that product's health and related effects," attorneys for the legal group argue in court documents.
"Moreover, it is the would-be speaker who must bear the burden of convincing the agency that the truthful speech will improve public health. Such restrictions on truthful speech are presumed unconstitutional under the First Amendment, and it is the government — not the speaker — which must bear the heavy burden to overcome that presumption," the documents state. "The deeming rule unconstitutionally shifts that burden from the government to speakers."