Court Sides With TravelCenters in Comdata Lawsuit
Get great content like this right in your inbox.
Subscribe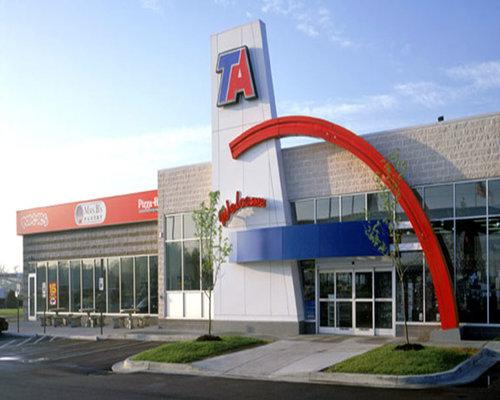 WESTLAKE, Ohio — TravelCenters of America LLC scored a legal victory over Comdata Inc.
In a decision handed down by the Delaware Court of Chancery on Sept. 11, the court ordered Comdata to honor TA's contract terms and to reimburse TA for all excess amounts charged to TA since Feb. 1, plus interest.
The decision also requires Comdata to reimburse TA for its reasonable attorneys' fees. The final amount of the payment due to TA from Comdata will be determined by post trial proceedings which have not yet been scheduled.
The legal battle center around fees charged by Comdata to TA for processing payments at TA's locations using Comdata fuel cards.
TA began its litigation against Comdata on Nov. 30 in response to communications from Comdata alleging that TA had breached certain agreements which require Comdata to process customer transactions using Comdata cards at set fees through Jan. 2, 2022.
According to TA, Comdata had asserted that it was no longer bound by this contract and unilaterally raised the processing fees charged TA effective Feb. 1. TA has previously publicly estimated that the excess fees being charged by Comdata have cost TA approximately $900,000 per month.
"TA is pleased with [the] decision. The court has found that Comdata did not have a proper basis for breaching its long standing agreements with TA and the court noted that the evidence presented suggests that 'Comdata's representation that the February rates are what a merchant similar in size to TA would pay was not entirely honest,'" said Tom O'Brien, president and CEO of TA.
The court's decision was included in a 101-page opinion issued by Chancellor Andre Bouchard of the Delaware Court of Chancery after extensive discovery and a four-day trial earlier this year. Both TA and Comdata are organized under Delaware law.
"During this litigation, TA discovered, and the court's opinion noted, that Comdata has considered ways it might hurt TA's business if TA did not agree to higher fees," O'Brien said. "I personally want to say a special thank you to all the TA customers who remained loyal to TA during our dispute with Comdata. I sincerely hope that normal business may now continue without any efforts by Comdata to direct business away from TA."
The Chancery Court decision dismissed TA's claims against FleetCor Technologies Inc., the parent company of Comdata, because the court found that TA had not presented evidence sufficient to pierce Comdata's separate corporate existence and because there was no evidence that Comdata itself lacked sufficient resources to pay the judgment, according to TA.
The Chancery Court's decision also found that TA should not be awarded triple damages under the Tennessee Consumer Protection Act which TA had argued might apply to Comdata's conduct in this case.
TA is represented in this litigation by the Boston office of Ropes & Gray LLP and the Wilmington, Del., office of Skadden, Arps, Slate, Meagher & Flom LLP.
TA's business includes travel centers located in 43 states and in Canada, standalone convenience stores in 11 states and standalone restaurants in 14 states.
TA's travel centers operate under the TravelCenters of America, TA, Petro Stopping Centers and Petro brand names. Its c-stores operate principally under the Minit Mart banner; and TA's standalone restaurants operate principally under the Quaker Steak & Lube brand name.