07/23/2018
CPG Companies Tap Into Podcast Popularity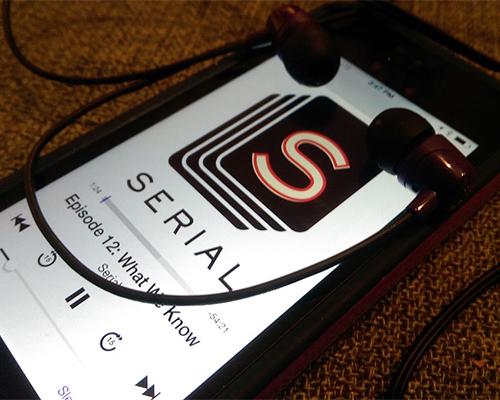 NEW YORK — The increasing popularity of podcasts means the audio medium is gaining more attention from both large and niche brands, especially the consumer goods industry.
According to Nielsen's Fanlinks survey data, podcasts saw significant growth in engagement from 2016 to 2017, as the number of U.S. homes that identified themselves as "avid fans" of podcasts jumped from 13 million in fall 2016 to 16 million in fall 2017.
Podcast fans are heavy grocery shoppers, spending more at the grocery store than the average American on a weekly basis. In its third quarter A Marketer's Guide to Podcasting Report, Nielsen noted that podcast fans in American households bought $10.8 billion of snacks annually. The other top-five purchased categories are pet food ($8.8 billion), paper products ($8 billion), cheese, bread and baked goods ($7.9 billion) and carbonated beverages ($7.4 billion).
While advertisers have a clear opportunity to connect fans with their favorite brands in unique, creative ways through podcasts, they must first identify the podcast genres that best fit their specific campaigns, Nielsen stated. However, the diversity of podcasting content means that nearly everyone can find a program to connect with.
Among avid podcast fans, the top genres are:
Music

TV & movies

Comedy

Technology

Hobbies

Health & living

Sports

Kids & family

News & politics

Science

Religion & spirituality

Society & culture

Arts

Business
The report also found that 61 percent of American households have a fan of podcasts that fall in the music genre; 37 million of these households identify as avid fans, while 24 million identify as casual fans. Avid fans of music podcasts are also purchasers of beer, liquor, pet care, tea and baby food.
Fans of podcasts in the TV and movie genres mirror this trend, varying only in their heavy consumption of candy compared to baby food.
The comedy genre of podcasts is also popular among 60 million American households. Thirty million of these households are avid fans of the genre and are heavy purchasers of baby food, tea, pet care, beer and carbonated beverages.
When it comes to technology, 46 percent of American households have fans of the podcast genre. Approximately 27 million households include an avid fan while 32 million are casual fans. Fans of tech podcasts consume more liquor, baby food, tea, beer and cookies.
The full report is available here.