CrossAmerica Talks Acquisitions & Reasons for Optimism in 2018
Get great content like this right in your inbox.
Subscribe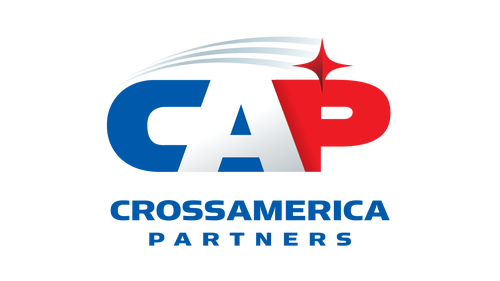 ALLENTOWN, Pa. — CrossAmerica Partners LP President and CEO Jeremy Bergeron ran through the highlights of 2017 and detailed what looks to be a promising 2018 in the company's fourth-quarter earnings call, hosted earlier this week. 
The major developments in 2017 for CrossAmerica had to do with Alimentation Couche-Tard Inc./Circle K completing the acquisition of CST Brands Inc. When the U.S. subsidiary of Couche-Tard acquired CST on June 28, 2017, the transaction also included CST's assets related to CrossAmerica. 
Then, in November 2017, CrossAmerica and Couche-Tard together acquired Jet-Pep assets, including 101 commission-operated sites — 92 fee sites, five lease sites and four independent commission accounts, as Convenience Store News previously reported.
"This was a great transaction for us, as that expanded our presence in the South and was the first strategic acquisition opportunity with our new general partner," Bergeron said of the joint acquisition of Holly Pond, Ala.-based Jet-Pep.
Bergeron added that it has proven to be a "successful integration process." 
Moving forward, CrossAmerica expects to see additional synergies from recent alignment with Circle K on its fuel distribution carrier business and continued success with integrating the Jep-Pep assets. The company plans to utilize the May 1 delay in the Circle K and CrossAmerica transaction for tax optimization to also optimize asset scope in light of Couche-Tard's acquisition of Holiday Stationstores. 
"Following the unwind transaction, we expect to benefit from the cash flow improvement as a result of the assets being exchanged. We will also benefit from the cash flow from the Jet-Pep acquisition and continue to look for other third-party acquisition opportunities," said Bergeron.
"And while we obviously believe that our units are undervalued, we also understand that investors would like to see a transaction with our general partner to provide clarity and guidance for future growth opportunities," the CEO continued. "We're confident that once we execute on that transaction, further integrate within Circle K, and continue to manage our business in a cost-efficient manner, we have demonstrated our unit price will respond accordingly."
In terms of future transactions with Couche-Tard, Bergeron suggested they could be pure retail, pure wholesale or a combination depending on market rate multiples and whether or not it makes sense for both CrossAmerica and Couche-Tard to go after an acquisition.
CrossAmerica can also be pleased with the fact that it increased adjusted EBITDA by 5 percent from full-year 2016 to full year-2017, and grew annual distribution 3 percent compared to 2016. 
"We should expect that we will continue to grow our EBITDA while managing our balance sheet in leverage, with an overall emphasis on improving our coverage ratio as we move through the year," said Evan Smith, chief financial officer.
During the Feb. 27 earnings call, CrossAmerica also addressed the appointment of Gerardo Valencia as its new president. When asked if Valencia will bring a new approach to the company, Bergeron expressed his belief that things will carry on in a similar vein as they do today. 
"The management team, the board and its leader are all aligned with the strategy that we've laid out and we don't really expect any change in the overall strategy for the partnership going forward," he said.