Crown Imports Taps Into Hispanic Market
CHICAGO -- For a company like Crown Imports, with brands including Corona, Modelo Especial and Victoria, focusing on the Hispanic market comes naturally. Aside from offering brands Hispanic consumers identify with, the company said it recognizes what others are just beginning to understand -- capturing the Hispanic consumer is important for any business model.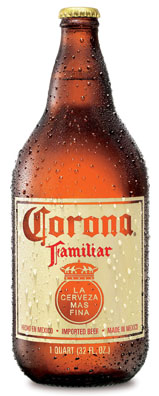 "As a beer company, Hispanic consumers choose beer as their alcoholic beverage of choice," explained Jim Sabia, chief marketing officer for Crown Imports. "Hispanic households are 19 percent more likely than non-Hispanic households to purchase beer, and about 34 percent more of their alcohol beverage dollars are spent on beer."
Couple these facts with the growing Hispanic population in the United States and the group has become a necessary demographic for the company. "In key segments like 21-to 24- and 25-to 34-year-olds, Hispanics will be the main drivers of growth, adding 917,000 new consumers to the legal drinking age population each through 2020," Sabia added.
Crown Imports, a joint venture between Grupo Modelo S.A. de C.V. and Constellation Brands, believes it is uniquely positioned to benefit from the population explosion. With the portfolio of products the company has from Mexico, there is a higher affinity among Hispanic consumers for those brands, according to Sabia.
"Our portfolio lends itself to an affinity with consumers of Mexican descent," he explained. "First generation or [those] new to this country are very familiar with Corona and Victoria. They are a very important customer to us in the United States."
Crown Imports aims to reach that customer through traditional above-the-line consumer communication: television, radio, out of home and digital. It also spends a lot of time and effort on in-store promotions.
For example, earlier this year, Crown Imports kicked off a multimedia advertising campaign for Modelo Especial entitled "Descubre lo Especial" (Discover What's Special") that consisted of two 30-second television ads, four 60-second radio ads, out-of-home executions and digital efforts. The campaign hit key markets such as Chicago, Dallas, Los Angeles and New York, and appeared on popular channels such as ESPN Deportes, Fox Deportes, Univision, Telefutura and Telemundo.
But that is not to say that Hispanic consumers are Crown Imports' only target. Its brands are also gaining ground among non-Hispanic consumers, according to the company. "Almost 80 percent of our volume of Modelo Especial comes from the Hispanic market, 20 percent from general consumers. Approximately six million cases are being purchased by the general consumer," Sabia said, adding that is all organic growth.
According to the Convenience Store News Industry Report 2011, imports fell slightly last year -- 1.6 percent-- but for Crown Imports business is going strong, even outperforming the industry, according to Sabia. He expects the company to finish the year with a gain, and as for 2012, he said Crown Imports is poised to grow.
"We introduced Victoria to more markets in 2011 and brought in Corona Familiar. It is now in 11 states, but we plan to roll it out to all 50 states in 2012," he said, adding that Corona Familiar is the No. 1 SKU in Mexico.
The convenience store channel will play a key role in that growth. "Convenience stores are very important to us because they are frequented by the beer-drinking consumer," Sabia said. Although only in 11 states, Corona Familiar is already performing well in the channel. Forty-eight percent of total case sales were in c-stores, he added.