Cumberland Farms Completely Redesigns SmartPay Check-Link App
Get great content like this right in your inbox.
Subscribe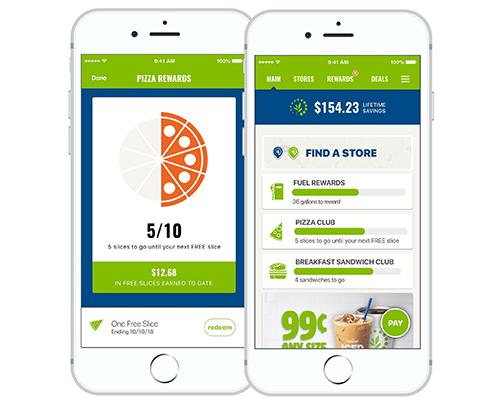 WESTBOROUGH, Mass. — Cumberland Farms Inc. has launched a completely redesigned SmartPay Check-Link mobile app that includes new features and enhancements.
As of Feb. 12, app users who upgrade to the new version can earn free select in-store menu items, including pizza and breakfast sandwiches, via Clubs that reward users with a free menu items for every 10 items they purchase.

"We have a very large and loyal SmartPay mobile app customer base, and we're excited for them to upgrade to the newest version," said Gwen Forman, senior vice president of marketing at Cumberland Farms. "When we launched the SmartPay program five years ago it was one of the most innovative programs of its kind, and remains as such today.
"There is no other app that saves customers 10 cents on every gallon of fuel, every day. The beauty of SmartPay Check-Link is its simplicity, and our new design further enhances that simplicity with an elegant, intuitive design. We encourage all of our SmartPay card users to switch to the app, and all of our other customers to sign up and enjoy the 10 cents savings and all of the other benefits," she added.
All SmartPay users save 10 cents on every gallon of gas every day, but mobile app users have additional benefits, including a free coffee or fountain beverage for every 50 gallons of gas purchased. They also receive bonus reward coupons for many popular items.
The new version of SmartPay is the first of many updates that Cumberland Farms plans to roll out to give customers the latest innovative technology, the company said. New features include a secure biometric touch ID sign-in process, an enhanced store finder, and the ability to sign up for SmartPay on the app itself.
The SmartPay app also allows users to:
Track lifetime savings on select in-store food items and gas rewards;

Easily pay for fuel and in-store purchases;

View in-store deals and promotions;

Track fuel rewards progress; and

Find directions to the nearest Cumberland Farms and check hours of operation.
The SmartPay app is available in the Apple App store or Google Play. Customers can set up their account through the mobile app or at www.cumberlandfarms.com/smartpay.
Cumberland Farms, headquartered in Westborough, currently operates nearly 600 convenience stores across eight states.