Cumberland Farms Sues Rhode Island Over Controversial Truck Toll Program
Get great content like this right in your inbox.
Subscribe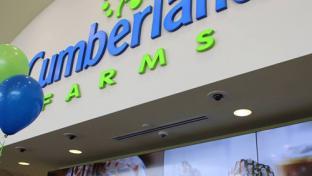 WESTBOROUGH, Mass. — Cumberland Farms Inc., along with the American Trucking Association (ATA) and two other companies, brought a lawsuit against Rhode Island in federal court last week in hopes of putting a stop to the state's new tolls on tractor-trailers.
In the suit filed in Providence, R.I., the plaintiffs argue that Rhode Island's new toll system, which launched last month, violates the commerce clause of the U.S. Constitution by discriminating against out-of-state trucking companies, according to a report by the Providence Journal. 
"This toll regime was designed to, and does in fact, impose discriminatory and disproportionate burdens on out-of-state operators and on truckers who are operating in interstate commerce," the lawsuit states. "By design, the tolls fall exclusively on the types of trucks that are most likely to be engaged in the interstate transport of cargo, while exempting automobiles and the smaller vehicles that are relatively more likely to be engaged in intrastate travel."
The tolls in question are currently at two locations on Route 95 in Washington County. There are plans to increase the number of tolls to a total of 14 locations throughout the state.
The lawsuit, which names R.I. Department of Transportation Director Peter Alviti Jr., in his official capacity as the defendant, seeks to shut down the tolls.
Convenience store operator Cumberland Farms, which joins ATA, M&M Transport Services and New England Motor Freight as plaintiffs in the case, operates its own fleet of trucks and is concerned the tolls could drive up its product costs.
"Cumberland Farms is on every street corner in Rhode Island; they are concerned about... the uptick in retail costs, everything from fuel to coffee and newspapers," said Christopher Maxwell, president and CEO of the Rhode Island Trucking Association. "Cumberland Farms is clearly concerned as a retail establishment about what these costs are going to do to them."
Cumberland Farms, headquartered in Westborough, operates nearly 600 convenience stores across eight states.
In a statement to the Providence Journal, Cumberland Farms confirmed its concerns about the legality of the tolls.
"These new truck tolls raise important constitutional questions, which deserve their day in court. Cumberland Farms respectfully disagrees with the administration's perspective here, and now both sides will receive a fair hearing before a neutral judge," a statement read. 
The two active tolls, which charge $3.25 and $3.50 respectively, have issued 133,000 tolls thus far, resulting in charges estimated at $450,000 as of last week, according to the newspaper.  
Rhode Island's Department of Transportation, which stands behind the tractor-trailer toll program, released the following statement in response to the lawsuit:
"This is a lawsuit we expected. We are prepared to defend the tractor-trailer truck only tolling program and have been prepared to do so for three years. We are confident that we will prevail. The tractor-trailer tolling program is meeting or exceeding our performance and revenue expectations. It will benefit the users of Rhode Island's bridges and ensure they are repaired and paid for in a fair and equitable manner."