04/12/2018
Dash In Debuts New Large-Format Concept Store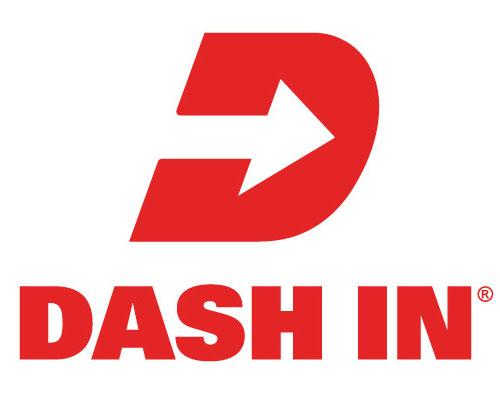 LA PLATA, Md. — Dash In, a Willis Group company, will debut an all-new large format concept that is the first of a number of new stores planned for the Richmond, Va., market.
Boasting 5,600 square feet, the Chesterfield County store sits on 2.39 acres with 16 fueling positions and a Splash In ECO Car Wash. It will be the convenience store retailer's first location to feature a growler and crowler craft beer program that includes eight taps to offer beer from more than 200 craft breweries active in the state of Virginia, according to Willis Group.
"Our newest Dash In is a demonstration of our commitment to creating a store design that offers an elevated brand experience for our customers," said Dash In President Julian B. Wills.
"We took great care in selecting the location and creating an environment that presents a contemporary and fresh image that reflects the community. We are excited to bring our large neighborhood store concept — and all of its innovative features — to Chesterfield County," he added.
Elements of the newest Dash In c-store include:
Neighborhood Store Design
The Chesterfield County location offers a distinct environment featuring earthen materials like brick and wood siding, with exterior store architectural elements influenced by Jeffersonian architecture.
An open kitchen is located at the center of store and is flanked by a wine and beer cave, with a section of the store dedicated to local offerings from the Richmond. The store also features indoor and communal seating.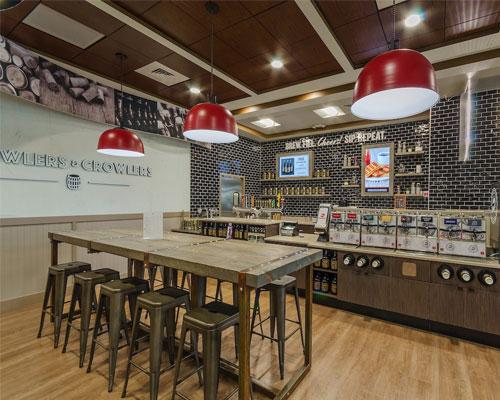 Exclusive Craft Beer Program
The new Dash In offers the first crowler program available within a c-store in the state of Virginia. The 32-ounce crowler is new to a c-store environment, with the crowler cans providing craft beer enthusiasts with a smaller option that allows for improved storage and freshness, the company stated.
Eight taps in the store will change frequently and feature beer selections from local and regional craft breweries. Currently, the taps feature selections from Virginia craft breweries including Ardent Craft Ales, Center of the Universe, Hardywood Park Craft Brewery and Lickinghole Creek, as well as San Diego's Stone Brewing.
Customers can vote for craft beer choices with tap changes posted via Dash In social media and Tap Hunter, a mobile app that connects craft beer fans with their favorite beer through a smartphone or tablet.
The store also features an expanded wine selection with more than 90 choices, including Virginia vineyards such as Barboursville and the Chateau Morrisette Winery. This is also a new feature for the c-store.
A 'Craveable' Menu
The Chesterfield County Dash In will feature its signature Craveable, made-to-order menu, along with a fresh, made-in-house grab and go menu, which includes artisan sandwich and salad items.
The Craveable menu includes a Memphis Pulled-Pork Sandwich made with slow-cooked pork in a maple brown sugar BBQ sauce and topped with caramelized onions, as well a Dash In customer favorite, the Cranberry Chicken Croissant, made with chicken breast, dried cranberries, red onion and a hint of lime.
Dash In will serve breakfast all-day, using fresh cracked eggs and a menu that includes items such as the Sunrise Burrito, a flour tortilla filled with scrambled eggs, potatoes and American cheese.
"We are delighted to support the craftsmanship of local purveyors and breweries throughout the region within this new Dash In experience," said Darleen Nascimento, director of brand marketing for Dash In. "Dash In's commitment is to make life more rewarding for time-stretched people — we look forward to transforming necessary errands into engaging experiences."
Making a Splash
This location also features a Splash In ECO Car Wash, a 52-foot-long roll-over car wash that uses Simoniz chemicals, Rain-X protectant, and features state-of-the-art equipment such as the Belanger Freestyler Soft-Touch System.
The car wash is open 24-hours, seven days a week and features six free vacuum stations with weather canopies.
Dash In operates more than 50 locations throughout Maryland, Virginia and Delaware.
Headquartered in La Plata, Md., The Wills Group is the parent company of SMO Energy, a leading provider of propane, heating oil and HVAC equipment in the Southern Maryland region; Dash In Food Stores; Splash In ECO Car Wash; SMO Motor Fuels; and operates Potomac Energy Holdings.