Does More Choices at the Pump Lead to More Sales?
Get great content like this right in your inbox.
Subscribe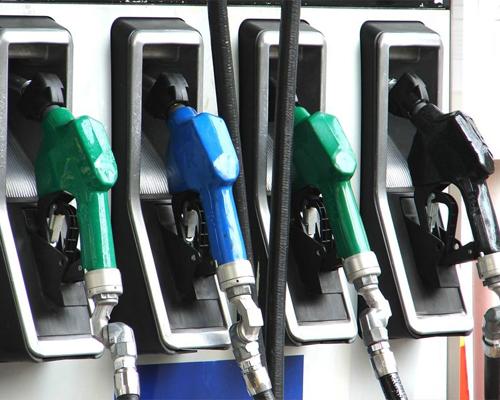 JERSEY CITY, N.J. — Convenience and fuel retailers are looking to give customers more choices at the pump. Could E15 be the promising fuel of the future that will help them boost sales?
Convenience Store News Editorial Director Don Longo hosted a webinar with Growth Energy's Vice President of Market Development Mike O'Brien and Thorntons Inc. Senior Manager of Strategic Initiatives Matt Nichols that tackled this question. The webinar, "Driving Fuel Sales With E15," provided insight on consumer research, the availability and projected growth of E15, and how retailers can market E15 at their own locations.
In the United States, there are currently 1,046 fuel retailing locations in 29 states selling E15, with retailers like Thorntons, Sheetz, RaceTrac and Kwik Trip getting on board with the alternative fuel. E15 site growth has risen dramatically over the last couple of years. In 2013, there were only 70 sites selling E15. By 2015, that number grew to 105, and by 2016 to 626 sites.
According to Growth Energy's O'Brien, the short-term advantages of E15 adoption include competitive advantage (a 3- to 10-cent per gallon price advantage) and private and government grants for infrastructure upgrades. In the long term, retailers adopting E15 will have a stronger competitive advantage for higher octane fuels, as ethanol at about 113 octane is the least expensive octane option. Furthermore, CAFE standards are pushing engine design toward higher octane fuels, O'Brien noted.
As for consumers and their perceptions of E15, the more they know about it, the more likely they are to switch to the alternative fuel. To encourage conversion, Growth Energy has been developing best practices with its retail partners over the last four years. At one particular retail location that offers E15 next to 87 and Premium fuel, E15 now makes up 48 percent of all gasoline sales.
At Thorntons, the retailer has been undertaking a project called Unleaded15 in the Chicagoland area, with support from the Biofuels Infrastructure Partnership (BIP), Prime the Pump, Illinois Renewable Fuels Association, and Illinois Corn Marketing Board.
Thus far, Thorntons has 40 locations selling E15 — 32 store conversions and eight new construction — with four more in the works by the end of the year, which will bring the total to 44.
In an effort to maximize availability of the fuel, every fueling position offers Unleaded15 through a dedicated blue nozzle, using Wayne Helix 3+1+1 dispensers. Updated price signs are also a part of the project and, like the nozzle, signified with a blue color.
For those considering store conversions to offer E15, Nichols explained that the time investment depends on the existing fuel system at the location. If all that's needed is a dispenser replacement, the timeframe would be one to two weeks. A dispenser replacement in addition to some piping replacement would take two to three weeks. If a full re-pipe is required, the timeline would jump to five weeks, or to six weeks with a new tank.
Nichols credits product education for the success Thorntons has had with rolling out E15 in its Chicagoland stores. Team members at the locations are trained via a dedicated fuel module, and brochures are made available under the canopy and at the counter. Additionally, there are web resources and a guest services team that's been educated on all things Unleaded15.
Thorntons' marketing efforts have included a New Partners Program with messaging about E15's value and its benefits for the environment; leveraging its loyalty program with more than 1.5 million registered users; a NASCAR promotion; and ambassador events.
Of course, a project like Unleaded15 is not without its challenges. The equipment and labor are expensive and there's bound to be some downtime, acknowledged Nichols.
There's also been government and legislative hurdles, in addition to the basic requirement of driving and retaining adoption, in the Chicagoland market. Despite those challenges, Thorntons is pushing ahead with the project.
Up next for Thorntions, Nichols says, is leveraging the findings from the Chicago area to determine future strategy. The retailer also started a limited test case in Indiana to understand what challenges will arise with offering Unleaded15 in conventional markets.
A replay of the "Driving Fuel Sales With E15" webinar is available here.