Dollar Stores Making More Inroads Into Food & Beverage Biz
Get great content like this right in your inbox.
Subscribe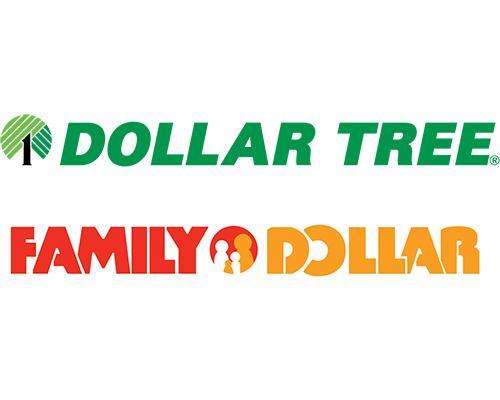 CHESAPEAKE, Va. — First, dollar stores began to eat into the convenience channel's tobacco sales. Now, it is taking aim at the beverage and food categories.
Chesapeake-based Dollar Tree Inc. is continuing its store optimization program for its Family Dollar locations. As the company detailed during its latest earnings report on May 30, the retailer is rolling out a new model for both new and renovated Family Dollar stores, referred to as H2. It tested the H2 model in 2018 with positive results. The new model has improved merchandise offerings, including Dollar Tree $1 merchandise sections, an expanded party assortment and an expanded number of freezer and cooler doors.
According to Dollar Tree, H2 stores are delivering increased traffic with average comparable store sales increases of greater than 10 percent. The company entered fiscal 2019 with approximately 200 H2 stores and, as of May 4, had approximately 550 H2 stores. It plans to renovate at least 1,000 stores in fiscal 2019.
Dollar Tree also plans to add adult beverages in approximately 1,000 Family Dollar stores and expand freezers and coolers in approximately 400 Family Dollar stores in fiscal 2019. In the first quarter, adult beverages were added to approximately 45 stores and freezers and coolers were expanded in approximately 55 stores.
Dollar Tree is not the only dollar channel retailer stepping up its competitive efforts. Goodlettsville, Tenn.-based Dollar General said during its earnings call on May 30 that its first DG Fresh facility is now serving 800 northeastern stores with refrigerated and fresh products, reported Convenience Store News sister publication Progressive Grocer.
The facility in Pottsville, Pa. is designed to enable self-distribution of fresh and frozen products.
"We believe that we continue to scale DG Fresh, it will … meaningfully improve our gross margin," CEO Todd Vasos said. "Two other important goals for DG Fresh are to drive higher on-time delivery and in-stocks. And we're encouraged by the early results, which are in line with our projections.
"In addition to the gross margin and in-stock benefits, DG Fresh will eventually allow us to control our own destiny in these categories. This will include a water selection of both national and private brands that our customers seek, as well as enhanced offering of better-for-you items. While produce is not included in the initial rollout, we believe DG Fresh could provide a path forward to expanding our produce offering to more stores in the future," he said.
Dollar General has signed leases on additional more DG Fresh facilities slated to open this year, including a Clayton, N.C., location scheduled to open within the next few weeks.
Convenience Store News and Progressive Grocer are properties of EnsembleIQ.