Dos Equis Goes Another Round With Most Interesting Man in the World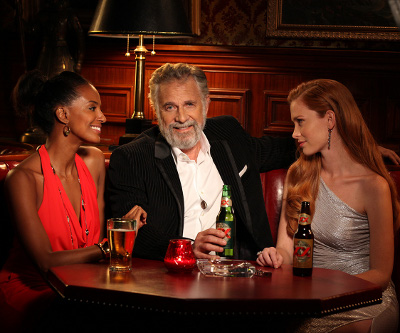 WHITE PLAINS, N.Y. -- Dos Equis, a brand offered by White Plains, N.Y.-based Heineken USA, launched its 2013 creative advertising campaign that once again features the "Most Interesting Man in the World."
This year's spots -- set to run nationally on television and online – include "Handball," a 30-second spot in which the Most Interesting Man dominates an impromptu handball game and deciphers ancient hieroglyphics. Another 15-second spot called "Telecom" features a flashback in which the Most Interesting Man demonstrates his breakthrough "mobile telecommunication" technology for the first time.
"The 'Most Interesting Man in the World' is back, and we're really excited about this year's creative," said Gwen Boyce, brand director for Dos Equis. "As one of the fastest-growing beer brands in America, Dos Equis continues to use advertising to broaden its core base and drive awareness for beer drinkers nationwide."
In addition to the traditional TV and online commercials, this year's campaign will also feature print and out-of-home components that highlight Dos Equis as the premium beer of choice for people who want to live more interesting lives.
The "Most Interesting Man in the World" campaign kicked off in 2007 and has since garnered widespread attention and popularity with fans. The 2013 creative is part of Dos Equis' ongoing commitment to encourage adults to stay thirsty through interesting and engaging content, both on and offline.
Heineken USA imports a variety of European brands into the United States, including Heineken Lager, Heineken Light, Amstel Light, Newcastle Brown Ale and Strongbow cider.