Dunkin' Donuts 2017 Push Included Travel Stops
Get great content like this right in your inbox.
Subscribe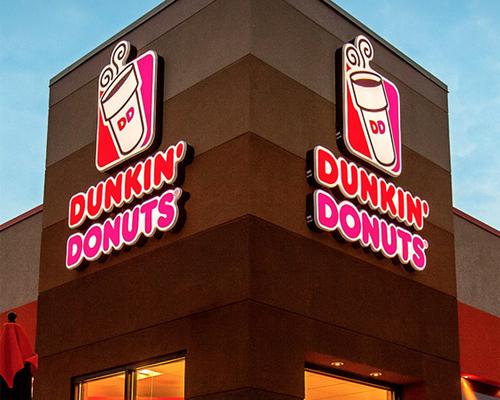 CANTON, Mass. — Dunkin' Donuts franchisees opened more than 86 new non-traditional locations across the country in 2017.
Notable locations in the hotel sector include a restaurant inside a Great Wolf Lodge in Bloomington, Minn., and two restaurants inside the Hard Rock Hotel & Casino in Las Vegas and Biloxi, Miss., reported parent company Dunkin' Brands Group Inc.
Other non-traditional partnerships last year were a three-unit deal with Price Chopper in Kansas and the opening of 12 rest stop and travel center restaurants across the United States.
"Non-traditional restaurants continue to be an integral piece of what truly keeps America running on Dunkin', by consistently introducing and providing our level of convenience and service to the on-the-go customer in markets nationwide," said Chris Burr, director of non-traditional development, Dunkin' Brands.
"We're excited about the strong growth of the non-traditional sector in 2017, from being able to provide our signature cup of coffee at Kauffman Stadium in Kansas City, to offering our selection of baked goods to the students on the University of Hawaii campus, we're eager to see where 2018 will take us," Burr added.
The company also significantly increased its partnership with Pilot Flying J Travel Centers in 2017. It opened five of the total 12 travel center restaurants at Pilot Flying J locations and has a commitment for an additional 20 in 2018. These new locations expanded the brand's portfolio to include full-service restaurants along with additional self-serve locations.
Additionally, the Dunkin' Donuts restaurant inside Great Wolf Lodge's Minnesota resort marks another partnership expansion. Currently, 10 Dunkin' Donuts locations have opened under a franchise agreement between the two companies, and additional restaurants are slated to open at two new Great Wolf Lodge resorts opening this summer in the outskirts of Atlanta and just outside Chicago.
Capitalizing on the development of traditional restaurants throughout Hawaii in 2017, a Dunkin' Donuts franchisee opened its first non-traditional location at the University of Hawaii in October. In total, eight Dunkin' Donuts restaurants opened on college and university campuses during 2017, including George Mason University, Binghamton University and the second restaurant to open in the Air Force Academy in Colorado Springs.
Dunkin' Donuts' non-traditional offerings are located at venues such as airports and other mass transportation terminals, casinos and resorts, hospitals, stadiums, grocery stores, military bases and universities.
Other notable non-traditional locations that Dunkin' Donuts opened in 2017 include:
Chicago Midway International Airport — five new locations

Price Chopper — Paola and Fort Scott, Kan.

Hard Rock Hotel & Casino — Las Vegas, and Biloxi, Miss.

Lucas Oil Stadium — Indianapolis

Kauffman Stadium — Kansas City, Mo.

U.S. Bank Arena — Cincinnati

Sanford Stadium — Athens, Ga.

Florida Gulf Coast University — Fort Myers, Fla.

Brandeis University — Waltham, Mass.
"Dunkin' Donuts attributes much of its growth in this segment to our ability to blend opportunities in these unique venues across both our excellent traditional franchisee population as well as by working with nationally recognized non-traditional foodservice operators," Burr said.
Canton-based Dunkin' Brands Group's 100-percent franchised business model includes more than 12,500 Dunkin' Donuts restaurants.