08/31/2018
Dunkin' Donuts Integrates Amazon Alexa Into Mobile Ordering Options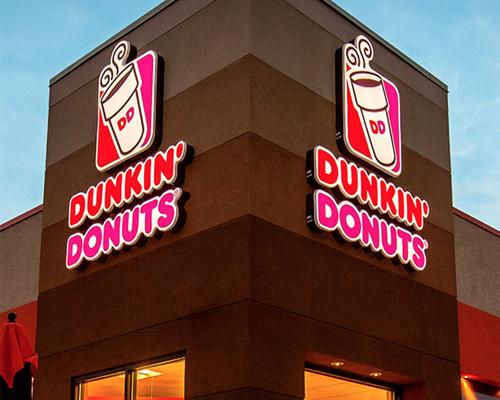 CANTON, Mass. — Dunkin' Donuts made on-the-go mobile ordering available through Alexa, Amazon's cloud-based voice service.
Members of the DD Perks rewards program can place a mobile order for Dunkin' Donuts coffee, beverages, baked goods and breakfast sandwiches on an Alexa-enabled device and skip the in-store line for pickup.
Customers that have both DD Perks and Amazon accounts can link them together in the Alexa app, while all ordering and payments happen within the Dunkin' Donuts mobile platform. After an order is placed through Alexa, they will be asked which location the order should be sent to and the time their order will be ready.
Customers can also order from saved favorites that they previously ordered via the Dunkin' mobile app.
To begin the order, customers must say "Alexa, order from Dunkin' Donuts."
This new Dunkin' Donuts ordering skill for Alexa follows the Dunkin' Donuts Quiz, first introduced on National Coffee Day in 2017. The quiz lets users with an Alexa-enabled device take a quiz with questions on everything from hot and iced coffee facts and the history of coffee, to Dunkin' knowledge and doughnut trivia. To play the quiz, guests can enable the Dunkin' Donuts skill in the Alexa app and say, "Alexa, play Dunkin' Donuts Quiz."
"Our integration with Amazon Alexa is our latest innovation to better serve members of our DD Perks program, which remains one of the fastest growing loyalty programs in the quick service restaurant industry, with nearly 8 million members," said Stephanie Meltzer-Paul, vice president, digital and loyalty marketing for Dunkin' Donuts U.S. "As a brand, we are always looking for ways to fit seamlessly into our guests' daily routines and provide new levels of convenience and speed."
Canton-based Dunkin' Brands Group's 100-percent franchised business model includes more than 12,500 Dunkin' Donuts restaurants.